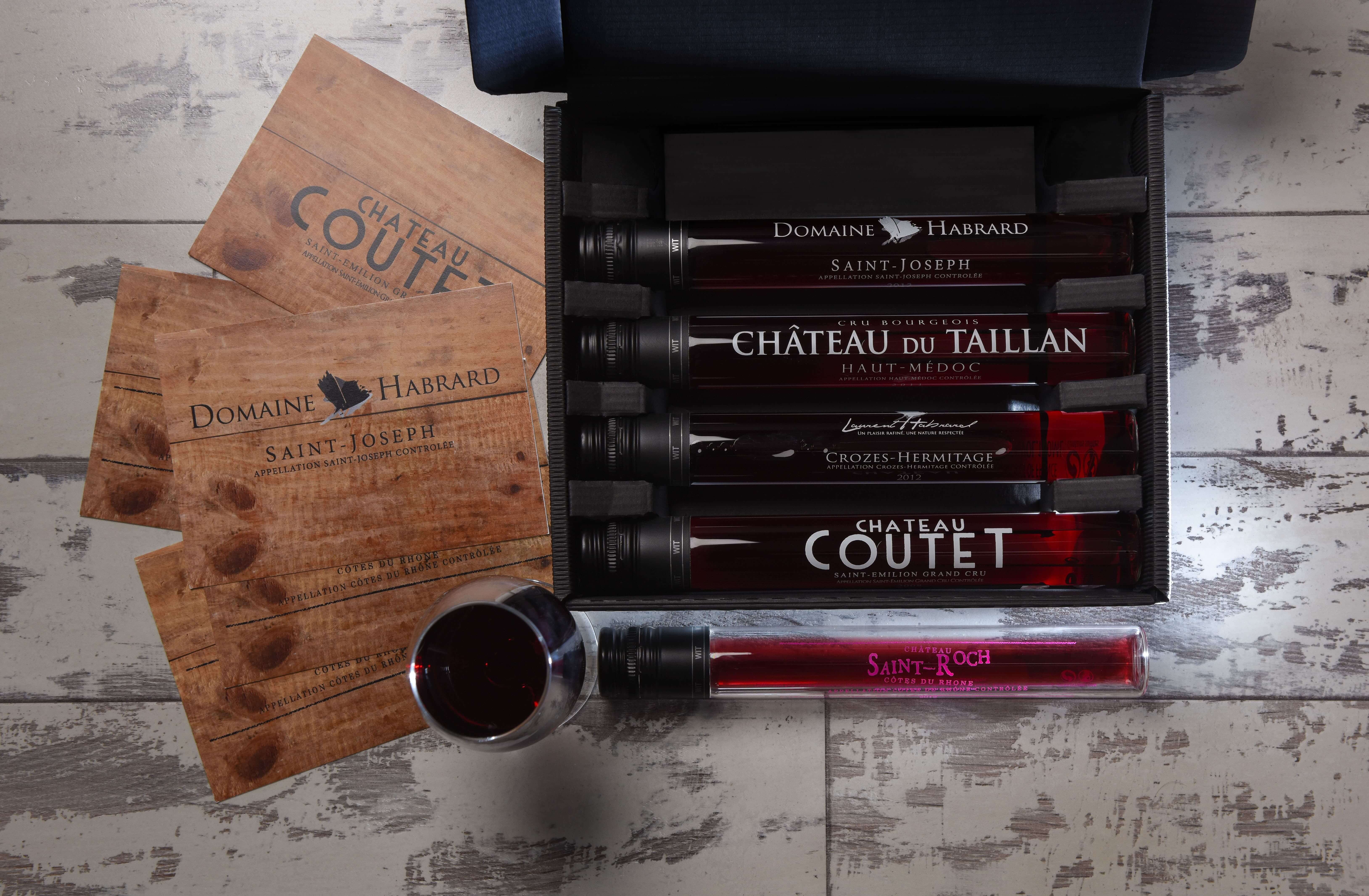 Bordeaux And Rhone Red Wine Gift Box
Included in this Red Wine Gift Box
St Emilion
Haut Medoc
Côtes du Rhône
Crozes Hermitage
St Joseph
£37.99
Out of stock
Description
Bordeaux And Rhone Red Wine Gift Box
Why not add some more sophistication to your life and really impress your friends when they come over with the Bordeaux and Rhone Red Wine Gift Box? It doesn't matter if you're a seasoned red wine connoisseur or a novice to the stuff, this selection is sure to go down a treat with whoever's lucky enough to sample it!
This gift set for him or her aims to please, providing five 100ml bottles of some of the most delicious and distinguished red wine out there. You'll find bottles of: St. Emilion, Côtes du Rhône, Haut Medoc, Crozes Hermitage and St Joseph. Break out your Bordeaux and Rhone Red Wine Gift Box next time your have the neighbours over, or take it over to your parents house next time you visit to show off your fine taste. Whatever the occasion, this cool gift for him or her always does down well.
If you're stuck on ideas for a housewarming gift or a gift for Mother's Day or Father's Day, look no further than the Bordeaux and Rhone Red Wine Gift Box. Everybody likes to think they have great taste, and with this delicious selection of esteemed wines, they won't help but be sure of it!
Here we have some wonderful red wines in these neat and slender bottles. This makes a wonderful gift for to a red wine novices and well as red wine lovers.  The gift set of five different 100ml bottles of red wines are from the Rhône Valley and Bordeaux and include some amazing red wines.
Included in this Red Wine Gift Box
St Emilion
Haut Medoc
Côtes du Rhône
Crozes Hermitage
St Joseph