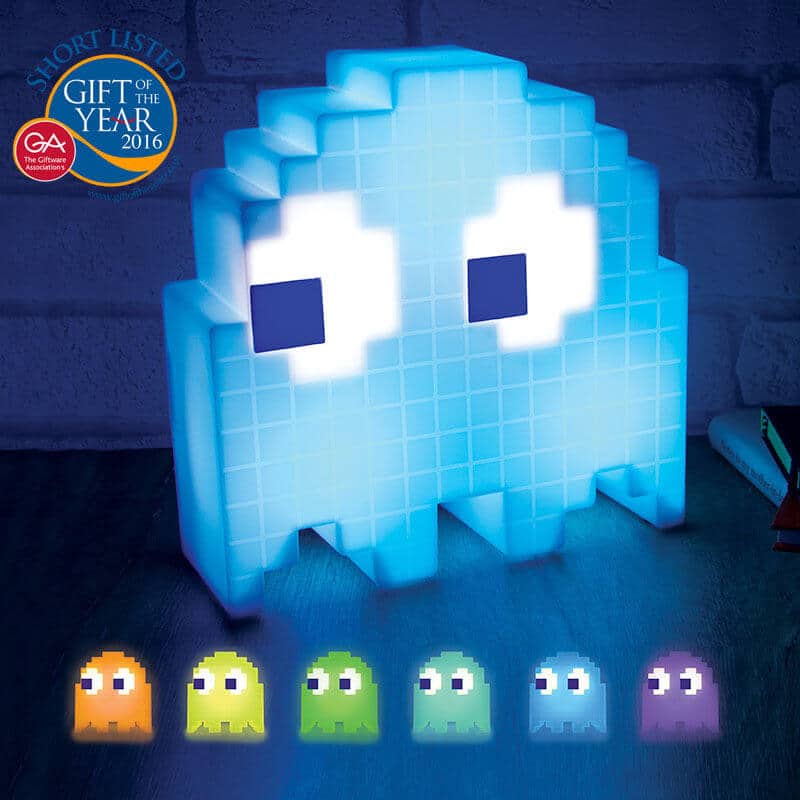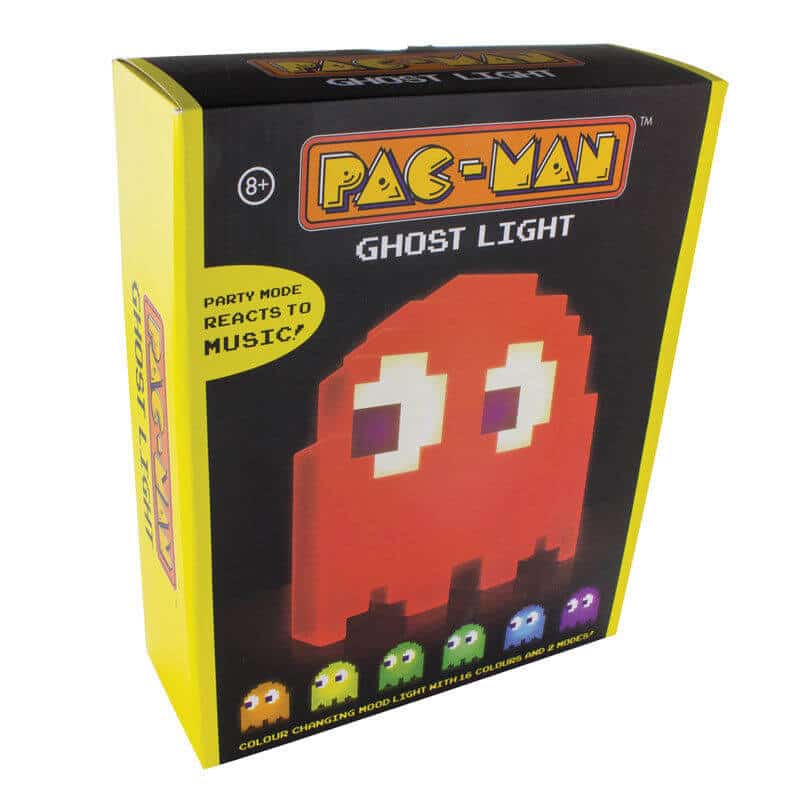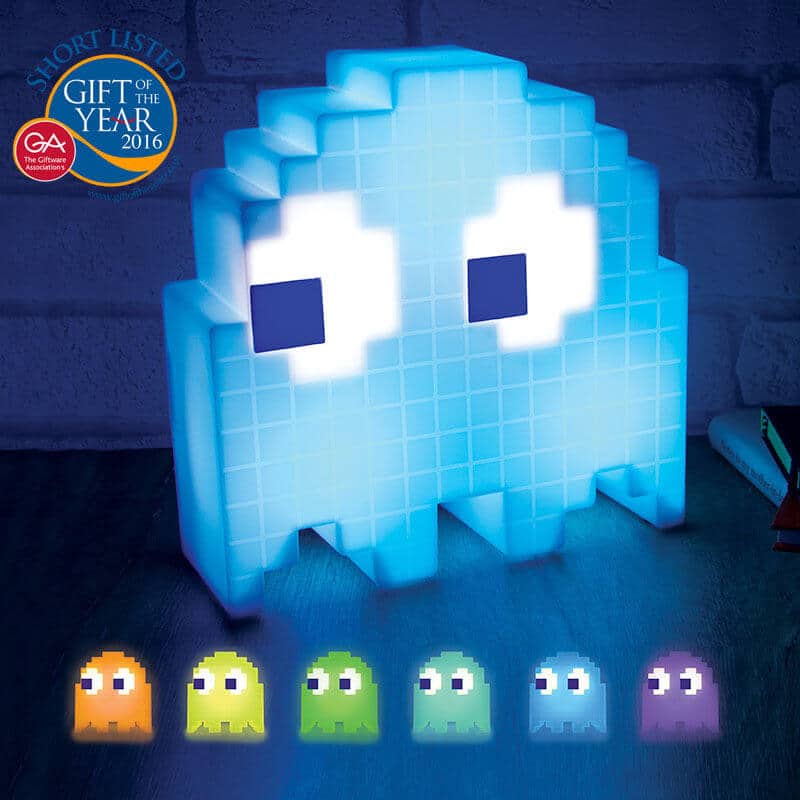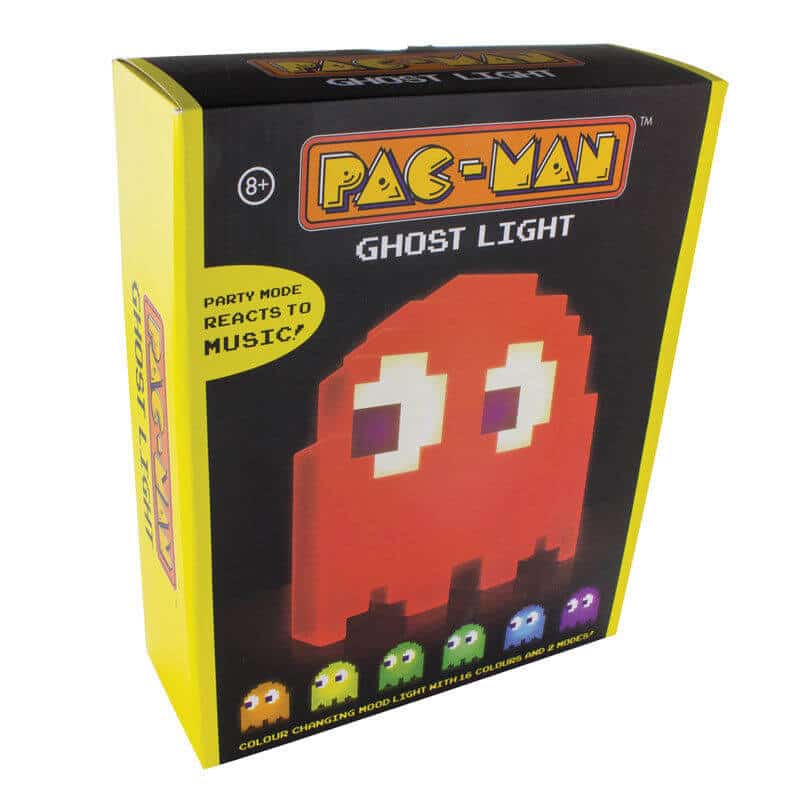 Retro Pac-Man Ghost LED Multi Colour Changing Lamp
Classic Pac-Man Ghost shaped light
Multi-coloured changing lights
USB Powered
Dimensions: 20cm Height Approx
£23.99
In stock
Description
Retro Pac-Man Ghost LED Multi Colour Changing Lamp
I don't know about you, but in my day Pac-Man was seriously cool. So cool, we had to re-creative it in the form of this retro pac-man ghost LED multi colour changing lamp. This is in fact so cool, that is was shortlisted for Gift of the Year 2016! This 1980's Pac-Man arcade game can now become part of your living room! How cool is that!
The Retro Pac-Man Ghost LED Multi Colour Changing Lamp, has 2 modes: You can set it to either, change colour to the sound and beat of music. Or let it run through the sequence of 16 different colours. Its USB powered, so you can plug the Pac-Man light into a pc or adapater.
The Pac-man Ghost lamp, is a great accessory for a house party. Set the light to change colour to the beat of the music and you've got your party lights sorted! Nice and easy! And of course, its a great gadget that looks amazing when then lights are out too.
This makes a great gift for kids, plus of course the big kids, and is a perfect finishing touch in the bedroom. The Pac-Man LED lamp  also makes a super gift for the oldies who love a bit of nostalgia. Make no mistake, this is a very cool gift and will suit very cool people. If you have anyone in mind, it's probably worth getting them one for Christmas, because believe it or not, its actually a great idea for a Christmas gift.
The Pac-Man lamp measures approximately 20 Cm in height. And the colours range from Red, yellow, pink, green, blue, purple and many more.
Light up your room with this Retro Pac-Man LED lamp! The End.