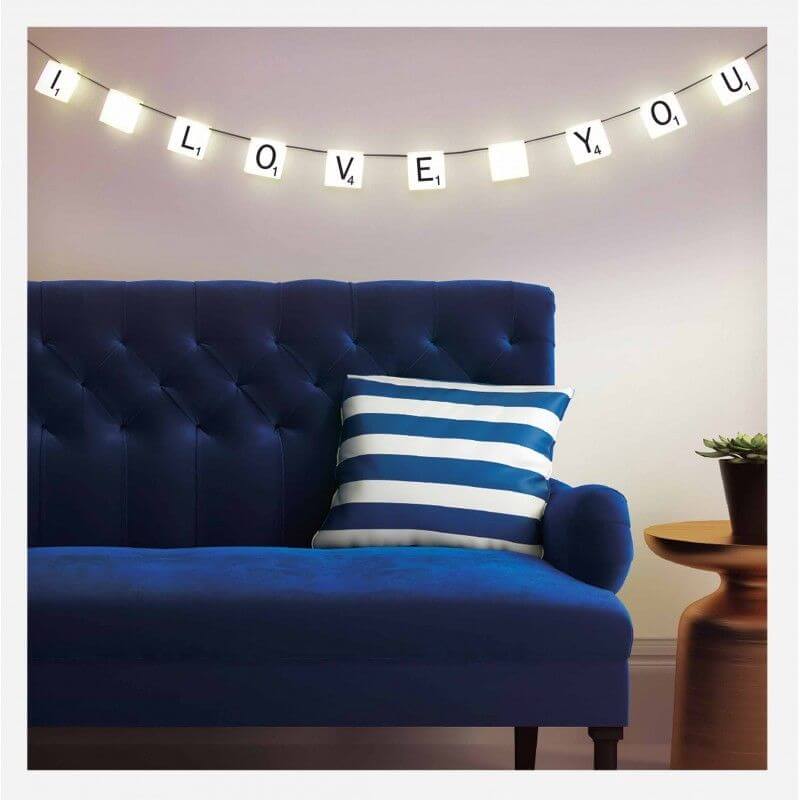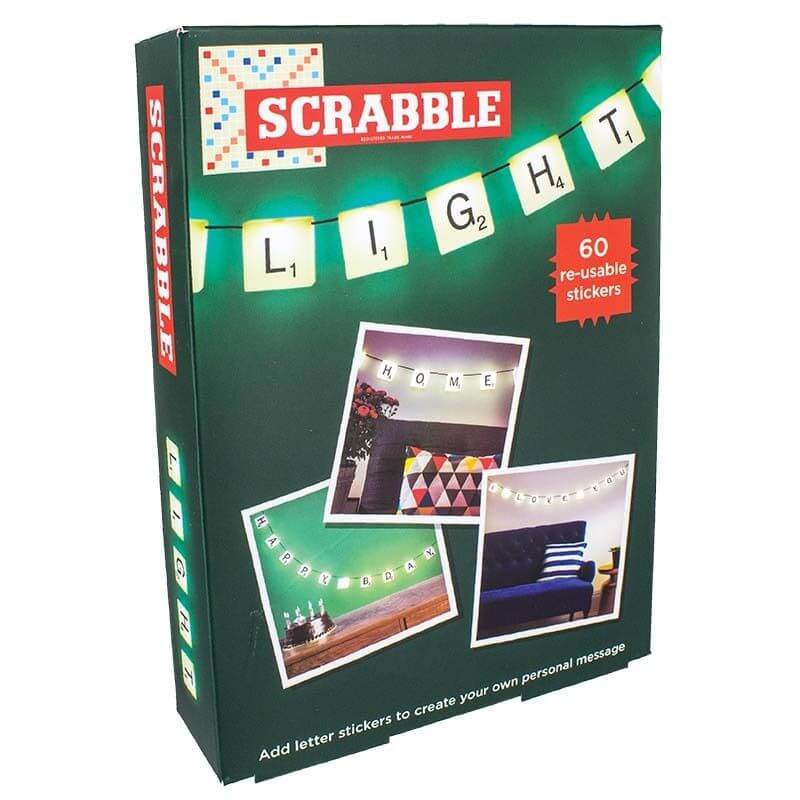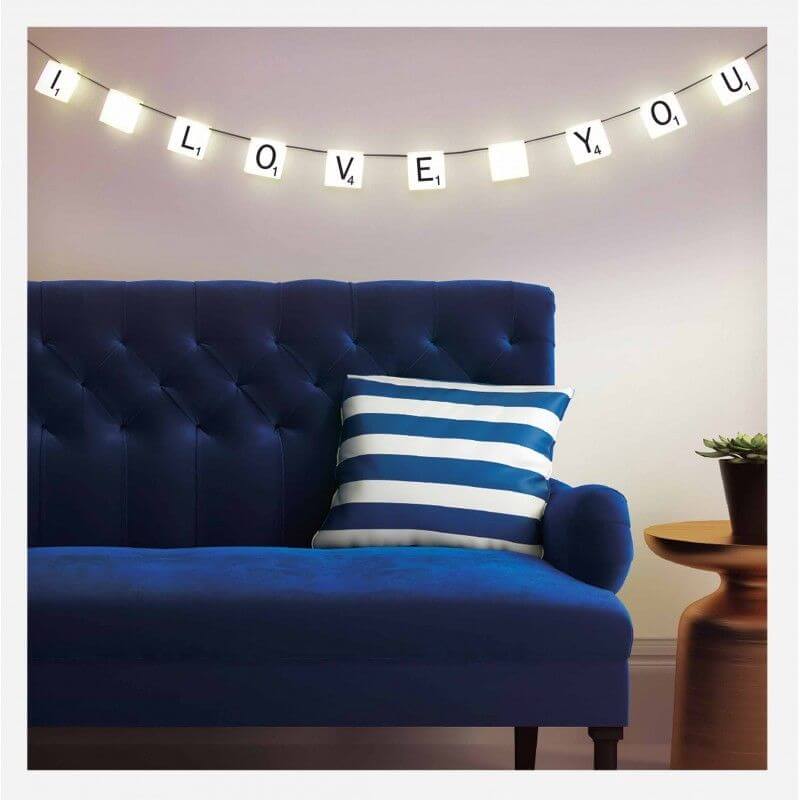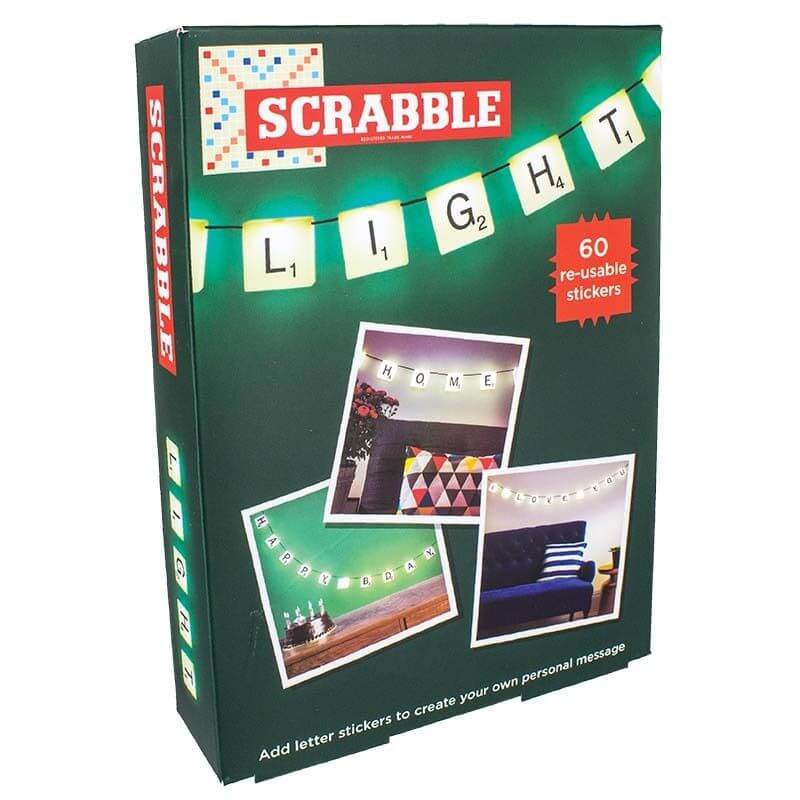 Scrabble Style Hanging Light Set
Each tile is 6cm x 6cm, and when displayed the entire length of the string of ten lights is approximately 180cm end to end.

Includes 1 x mains adapator with 200cm cable.
£22.99
Categories: Accessories, For Her, Gifts For Girls, Housewarming Gifts, Just Arrived, Novelty Gifts & Gadgets, Novelty For Her, Quirky Gifts, Unusual Gifts, Valentines Day
Tags: Led Scrabble Sign, novelty gift, Novelty Scrabble Sign, Scrabble Banner, Scrabble Light UP Sign, scrabble sign
Description
Scrabble Style Hanging Light Set
The scrabble style hanging light is a super cool and quirky gadget that is perfect gift for birthdays, valentines and house warming gifts. The scrabble light looks amazing hanging over the kids bed, spelling out their name or motivational words to offer inspiration in an ever changing world. It's a great gift and looks amazing hanging anywhere. The scrabble light is universal and is a cool gift for kids or adults, boys or girls. 
Included in the scrabble style hanging light set:
60 transparent reusable stickers
A String of 10 Tile shaped lights
This novelty hanging scrabble light is a wonderfully versatile gift. With the 10 light up scrabble tiles and many reuseable stickers you can spell out some brilliant and life changing messages.
Illuminate 'I Love You' or 'Marry Me' to make a real impact.
You can have lots of  fun with this novelty gift that enables the creation of personalised words and short phrases. Or even very simply illuminate your name in lights, which is something we probably all quietly aspire to.
Have fun with this quirky Scrabble Style hanging light set. It's a great gift for kids, new home owners or simply a something a little different to hang up at home. With a variety of uses, this cool gift idea is definitely a great choice especially if you are looking for something a little different and quirky too. Stand out with with a quirky gift that people will remember you for. Make an impression with this brilliant hanging Novelty Scrabble Light.
Related Products
Whack Your Boss – Inflatable Punch Bag

Boss getting on your nerves? Stuck for ideas on how to handle the situation? Don't come to be with a problem, come to me with a solution.

Whack Your Boss …Because it makes you feel better.

Complete with phrases  that you know you wish you could come out with to the real thing like "Make your own Tea and Coffee", "I deserve a pay rise for putting up with you!" and "You've got personal hygiene problems!" This Whack a Boss makes a great novelty and fun gift for anyone who's 'working for the man'.

This Inflatable punch ball is in the shape of a bowling pin with a nasty boss and slogans/targets printed on.

It is weighted down with sand, so you can punch this as hard as you like and it will keep coming back for more!

£

5.99