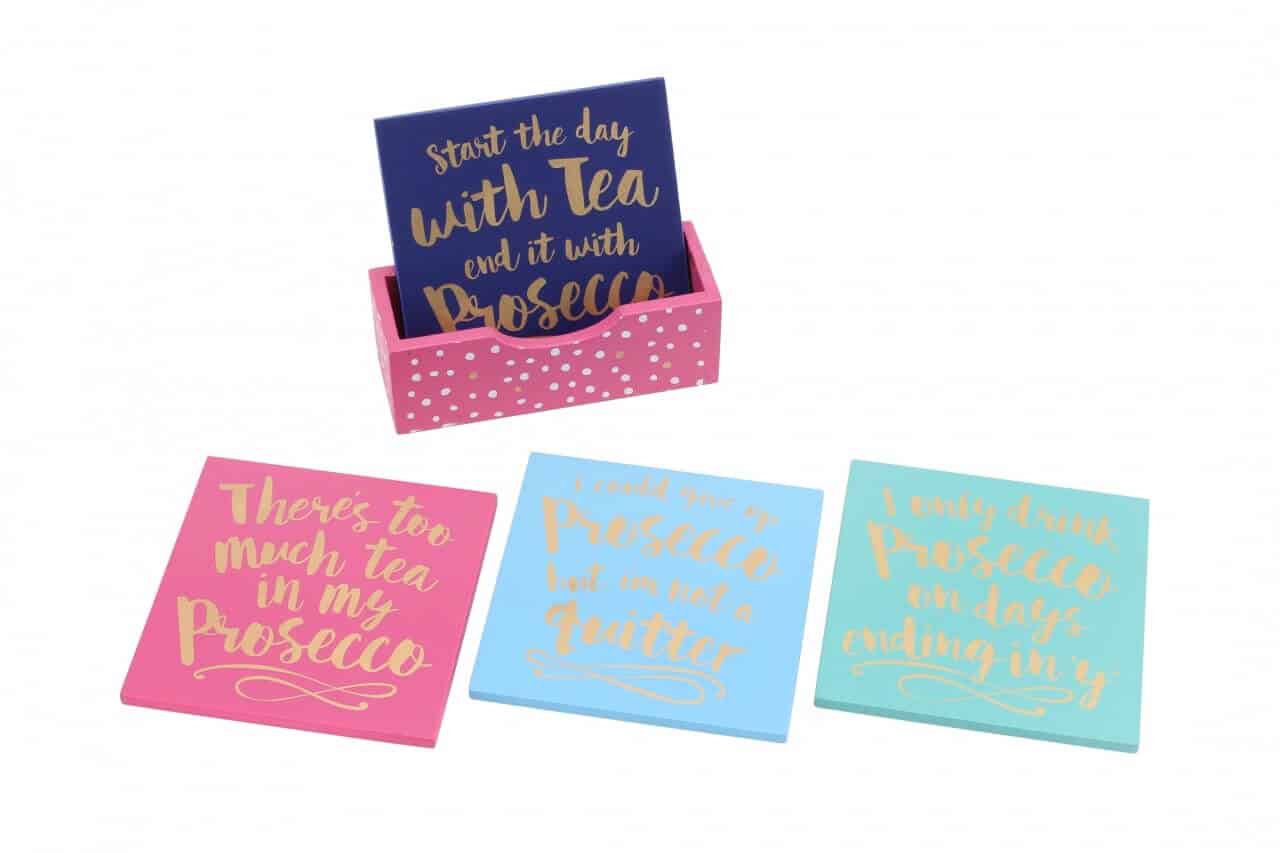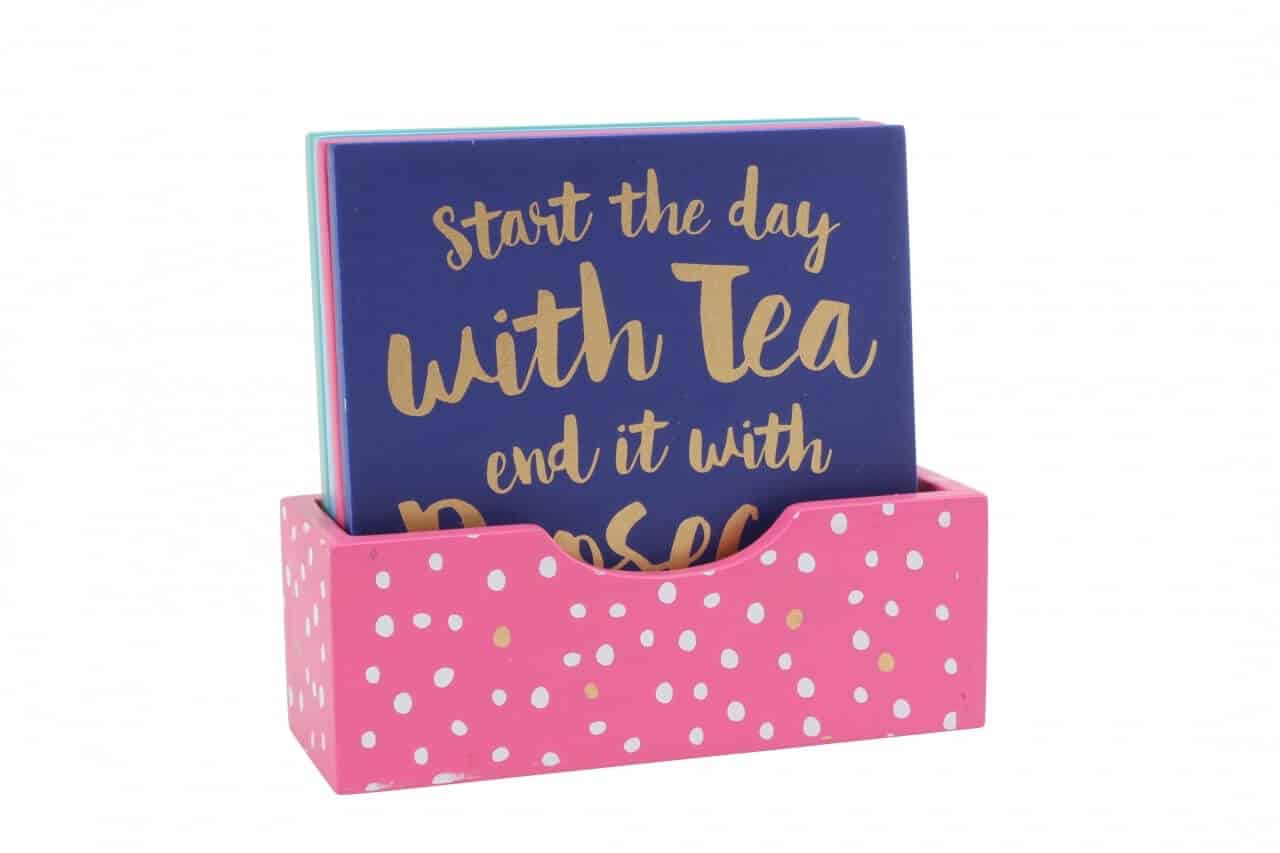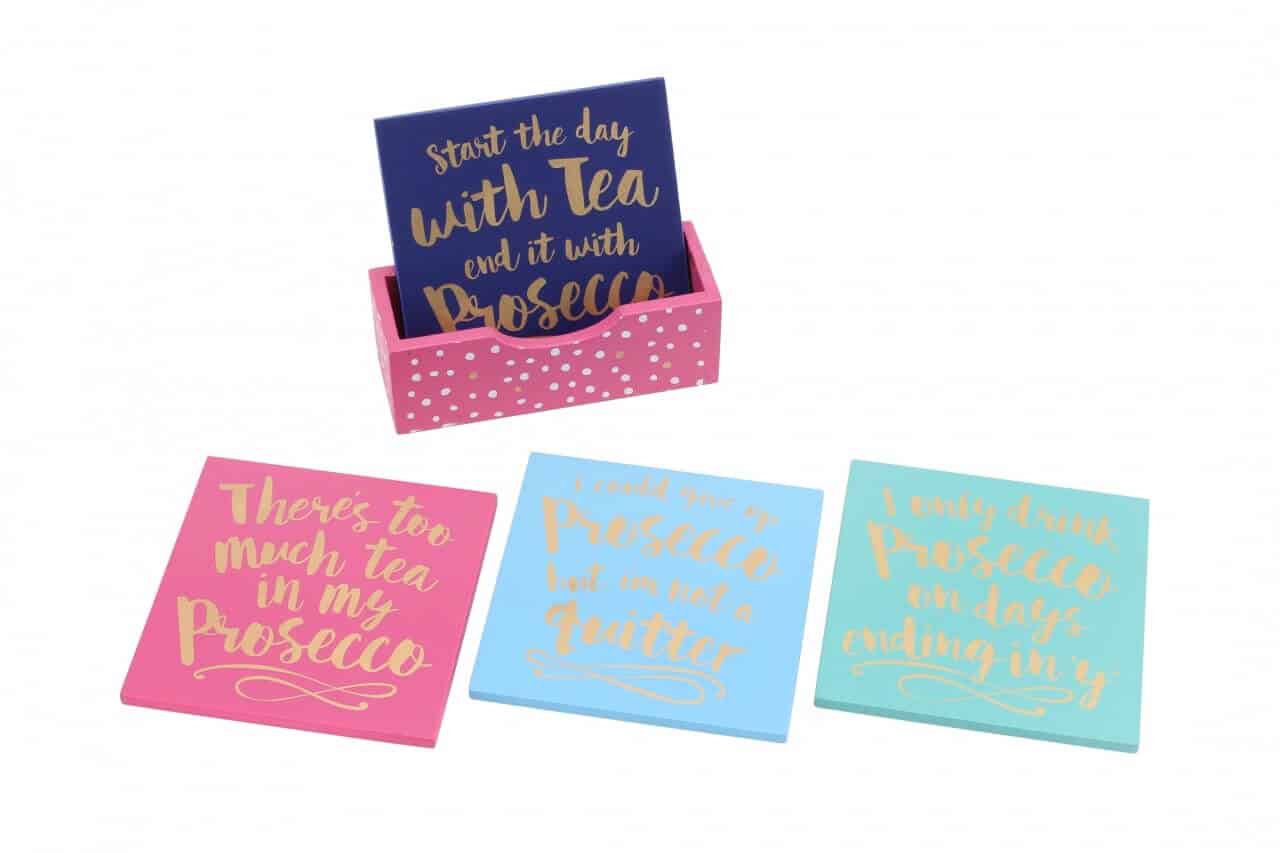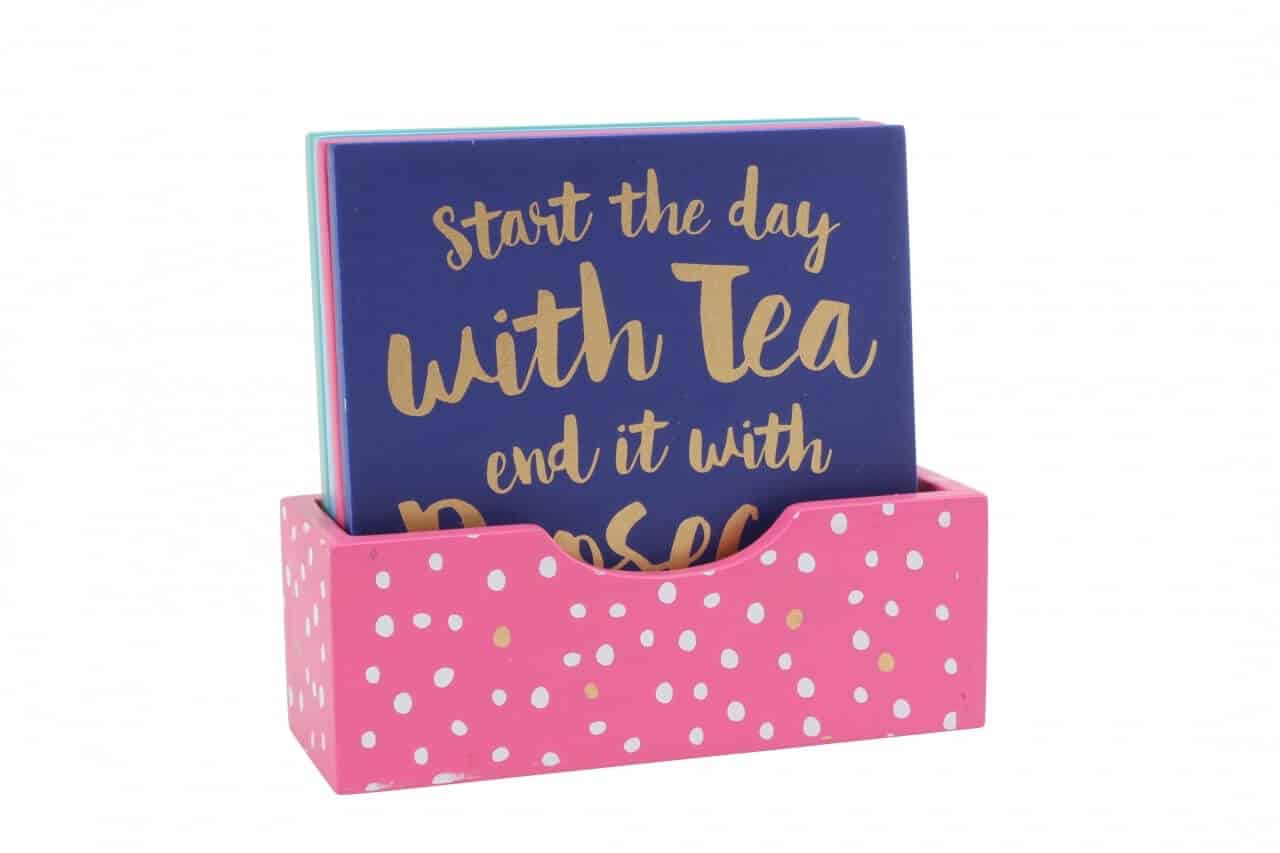 Novelty Coasters – Set of 4 Prosecco Quotes
Novelty Coasters Quotes:
There's too much tea in my prosecco
I only drink prosecco on days ending in y
I could give up prosecco but i'm not a quitter
Start the day with Tea and end it with prosecco
£11.99
In stock
Description
Novelty Coasters – Set of 4 Prosecco Quotes
If your a big fan of Prosecco or know someone who is, then these Fun novelty coasters are perfect. Processo has become so popular over the last few years, and we all know why. Prosecco is delicious and very eloquently takes the edge off life. And so these fun novelty coasters with Prosecco quotes are the  perfect coaster to rest a perfectly chilled glass of Prosecco. And relax.
These novelty coasters make a great gift for mums who definitely deserve a glass of sparkles. The coasters have fun quotes printed on each. All of which have a fun Prosecco element. The funny quotes are on lovely wooden painted coasters and each one a different colour. The novelty coasters are great gift ideas for housewarming, or mother's day gifts, or  ladies who like a little tipple on days ending in Y! These coasters are better suited to those with a sense of humour, so please bear this in mind. Funny people like funny things.  And funny people and Prosecco are a very good mix.
Novetly Coasters Quotes:
There's too much tea in my prosecco
I only drink prosecco on days ending in y
I could give up prosecco but i'm not a quitter
Start the day with Tea and end it with prosecco