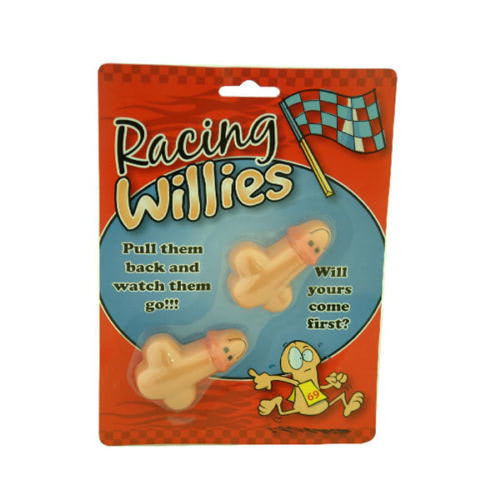 Racing Willies – Rude Novelty Gift
Pull them back and watch them go! Its a cheeky bit of fun! Perfect stocking filler or secret Santa gift.
Set of 2 (because one is just not enough)
£3.99
In stock
Description
Racing Willies  – Rude Novelty Gift
Whoever came up with this idea is a bit of a genius. The racing willies are a fun, novelty, naughty gift! Brilliant idea for a quirky office Christmas party. Race them across the dinner table and whoever loses does a shot. They have so many uses!  And this is just one of them, so get your heads together and think of all the fun to be had! The racing willies are great party piece and will definitely get the laughter roaring.
The racing willies come in a pack of two. Pull them back and off they go. You'd be surprised how fast these racing willies go. My moneys on the one on the right, which by the way is another great use for this funny item! There is s