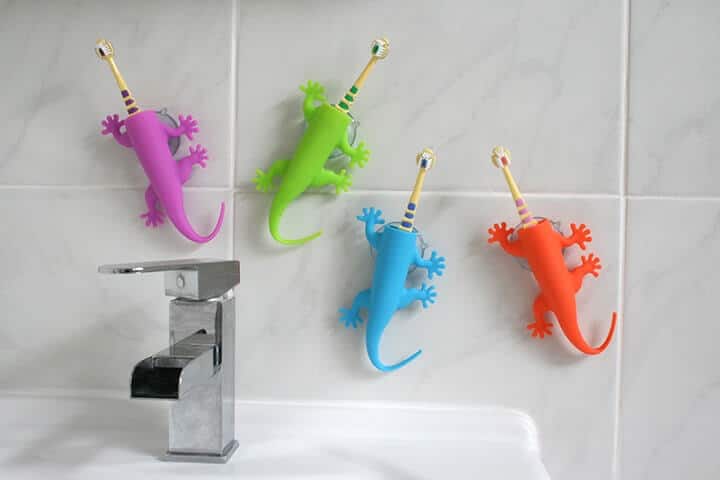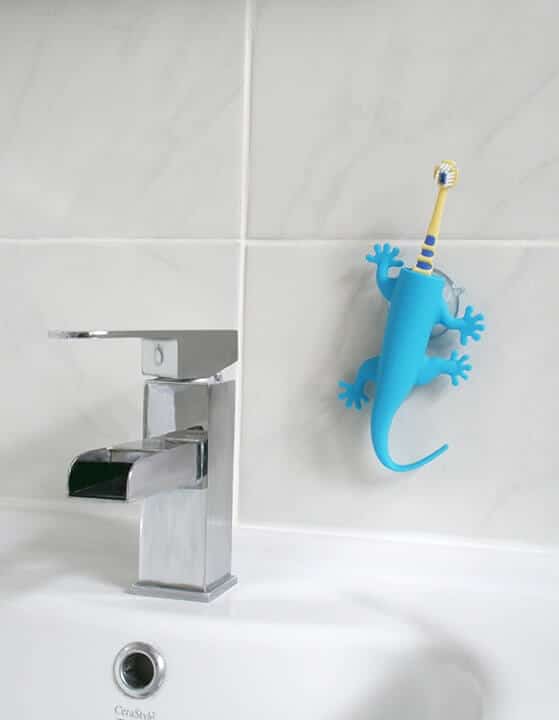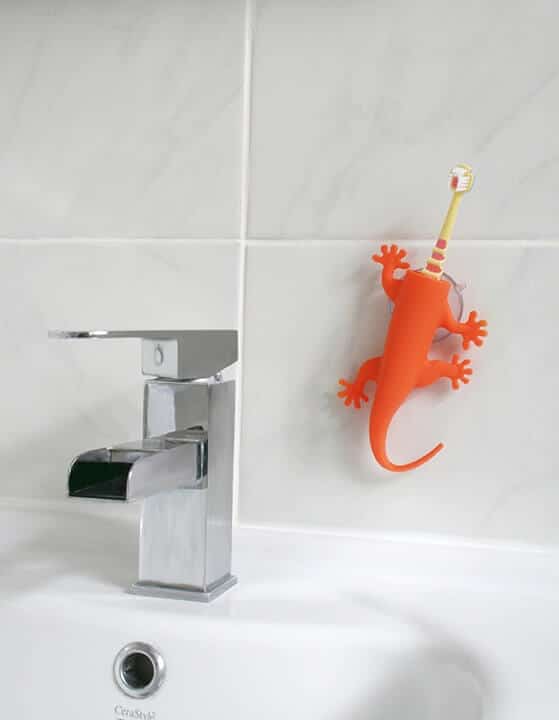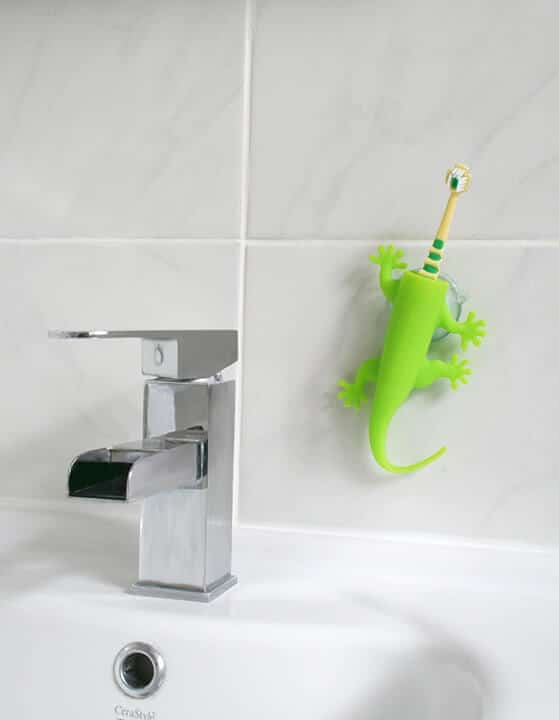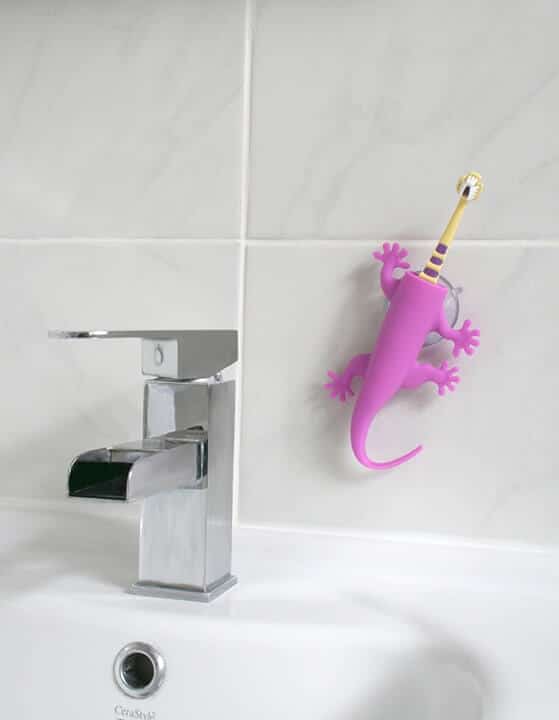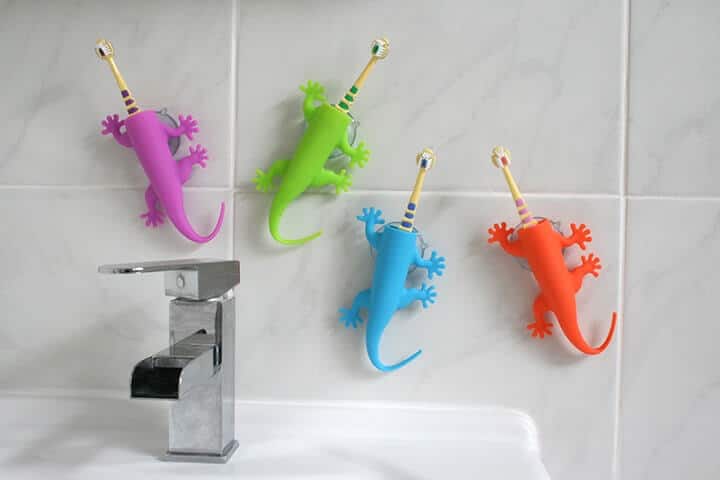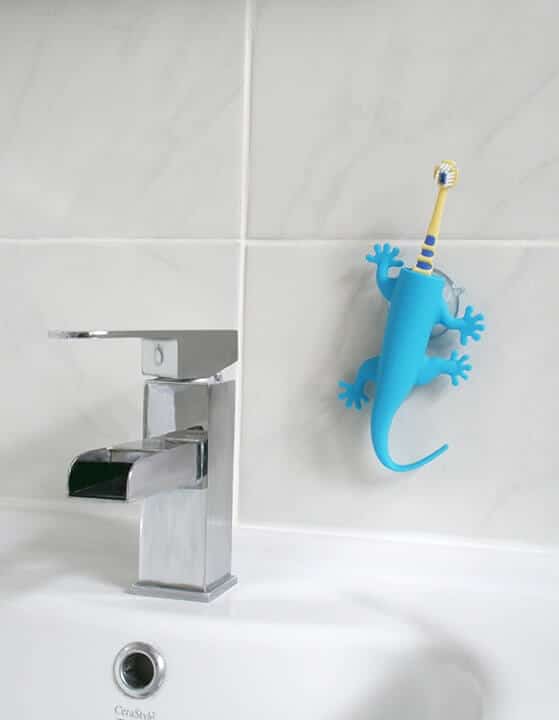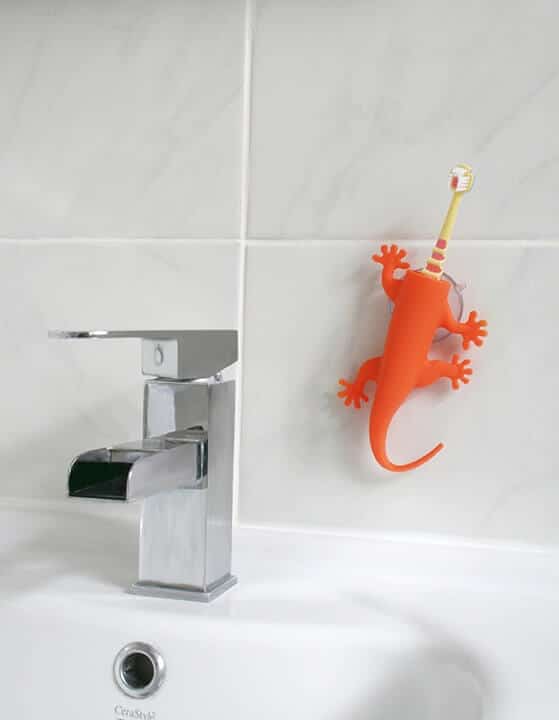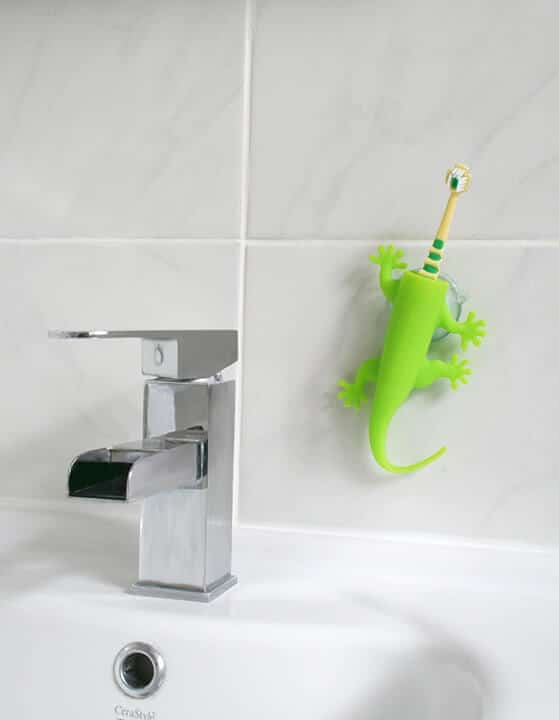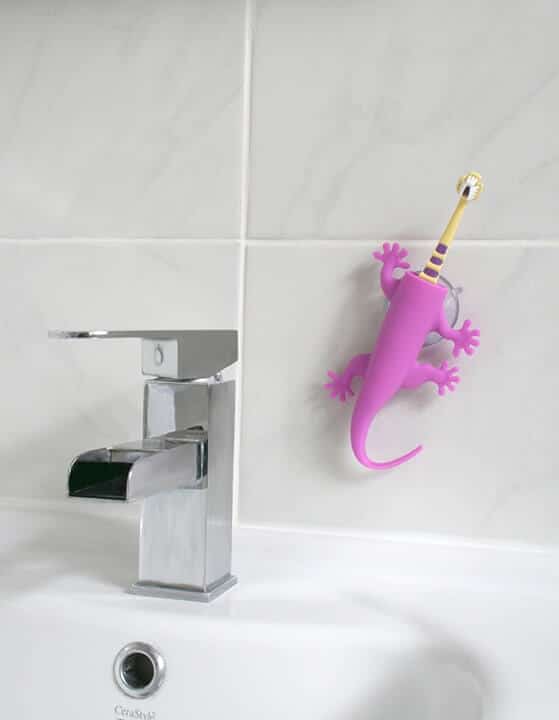 Lizard Legs Suction Toothbrush Holder
material fda approved silicone
dimensions 135 x 85 x 38mm
weight 0.41kg
£8.00
Description
Additional information
Reviews (0)
Description
Lizard Legs Suction Toothbrush Holder
Add some excitement to cleaning your teeth with the Lizard Legs Suction Toothbrush Holder, a quirky gift that will have you racing to the bathroom whenever it's time to brush.
With built-on suckers to help stick to walls, these helpful little reptiles can climb as high or low as you like on your bathroom walls. They're available in four exciting colours – green, orange, purple and blue, meaning there's a Lizard Legs Suction Toothbrush holder for everyone. What's more, this cool kids gift idea also gets rid of bathroom clutter as you won't have to keep that old coffee mug there to store everyone's toothbrushes in. Everyone can have their own lizard legs to keep their brush safe when they're not using it.
Perfect as a stocking filler or small gift for boys or girl, the Lizard Legs Suction Toothbrush Holder is sure to be a hot with just about anyone. So, whether it's for your little boy, your niece or even a novelty gift for a friend or co-worker, this funny toothbrush holder will get people smiling and thankfully keep their breath fresh too! Or, why not get a set for the whole family? Then you can all have your own little lizard and you'll never get your toothbrushes confused again!
The latest member of the bathroom gang has climbed his way to the sink! this neat toothbrush holder's newt-ural habitat is high up on your bathroom wall or cabinet.  with a simple sucker to keep him in place, this little lizard is sure to get kids gripped brushing their teeth!
material fda approved silicone
dimensions 135 x 85 x 38mm
weight 0.41kg
Additional information
| | |
| --- | --- |
| Lizard Colours | Purple, Green, Orange, Blue |