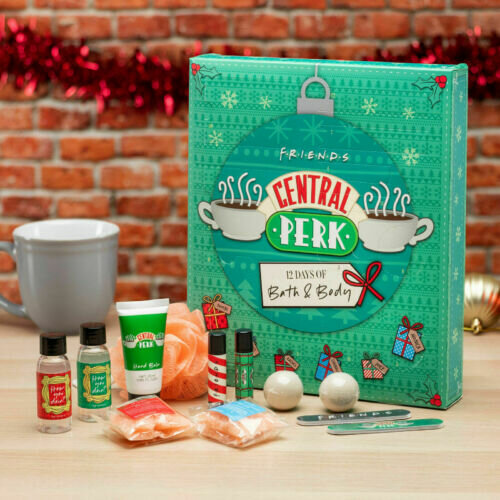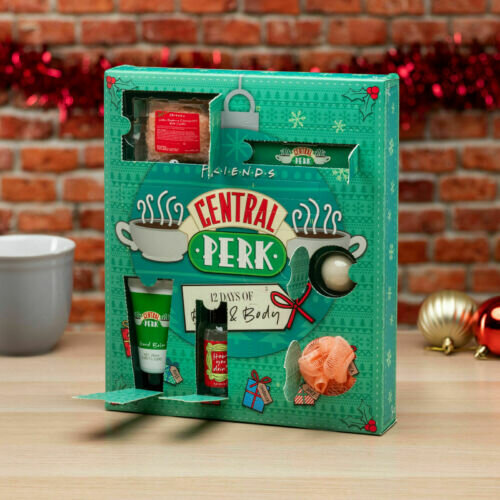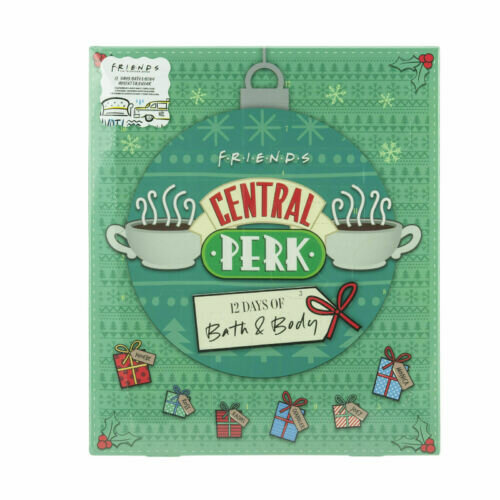 Friends Central Perk 12 Days of Bath & Body Advent Calendar
Friends Central Perk 12 Days of Bath & Body Advent Calendar
Filling: Pre-Filled
Brand: Officially Licensed Product
£29.99
Description
Friends Central Perk 12 Days of Bath & Body Advent Calendar
Oh friends, when we will get the Movie or Christmas special? Hands up if you miss Friends! Well, while we wait for news of a revival this 12 Day Central Perk advent Calendar will help with our withdrawal symptoms in the rum up to Christmas.
We all know Christmas is such an exciting time of year and how better to celebrate the count down than with this Friends Central Perk 12 Days of Bath and Body Advent Calendar. There are some lovely treats behind each door from bath salts to body washes, everything you  need to keep you fresh till Christmas.
This Officially Licensed calendar contains:
2x 30ml Honeysuckle and Rose Body Washes
2x 50g Golden Raspberry and Honeysuckle Bath Salts
1x 4g Strawberry Lip Balm
1x 4g Vanilla Lip Balm
2x 20g Caramel Fragrance Bath Fizzers
1x 25ml Honeysuckle and Rose Hand Cream,
2x Printed Nail Files
1x Polyester Body Puff
Full colour Central Perk branding the calendar measures at 22cm  tall, 35cm wide and 5cm  deep.