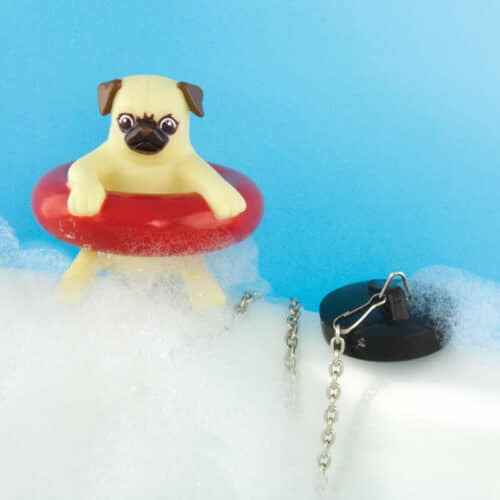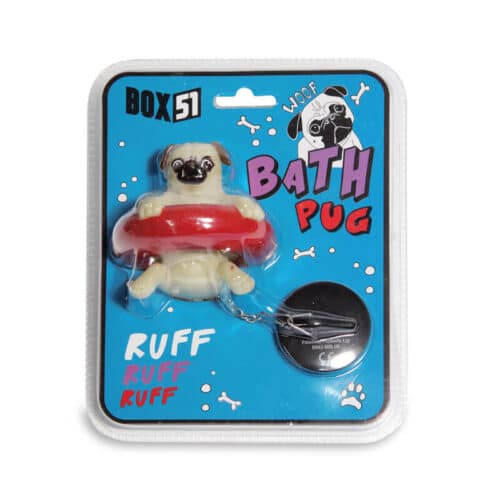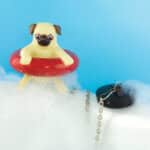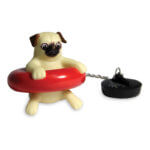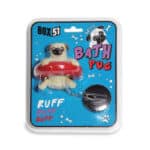 Floating Bath Pug Bath Plug
Make bathtime fun with this detachable rubber bath plug and  chain. A brilliant secret Santa idea.
Diametre of plug 4cm
£6.99
Out of stock
Description
Floating Bath Pug Bath Plug
Fun to say and to look at, the Floating Bath Pug Bath Plug is the perfect little companion to join you during bath time. This adorable little guy will bring a smile to a face even after a long hard day, and makes having a relaxing bubble bath that more enjoyable.
A thoughtful and sweet novelty gift for just about anyone, but an especially cool gift for kids, this item answers the age-old question "how can a pug get any cuter?" This detachable rubber bath plug and chain can be used in any bath, and even taken with you if you move house or go on holiday. And don't worry about running around after him, his rubber ring keeps him afloat, making sure he stays above the bubbles and always in sight.
You'll enjoy the look on their face when you give them the Floating Bath Pug Bath Plug, no matter if it was a novelty gift idea for your niece's birthday or this year's secret Santa gift to your co-worker. In a world where everybody likes bubble baths and everybody likes pugs, why not combine the two and make for an enjoyable bath filled with relaxation, and overwhelming cuteness?
This novelty item is perfect for all the pug owners and dog lovers out there. The little one is so cute!
Diametre of plug 4cm
Not suitable for children under 36 months