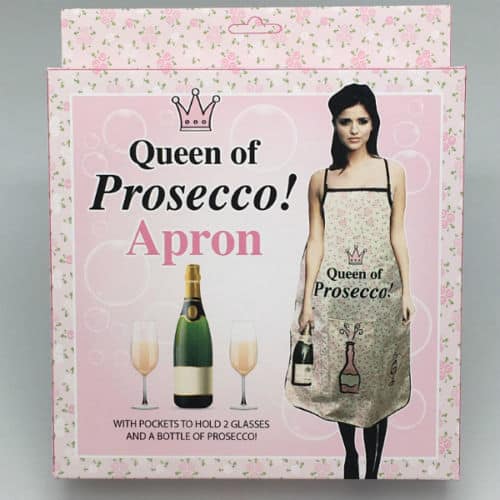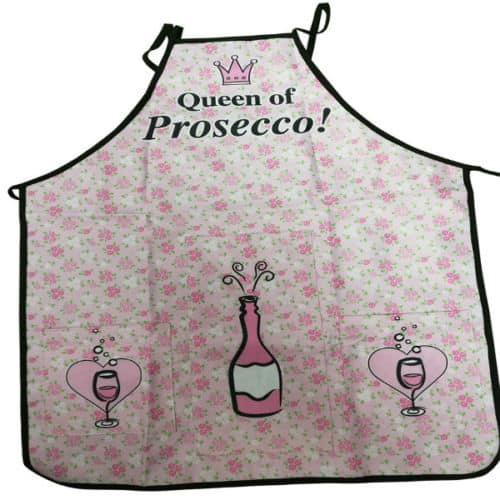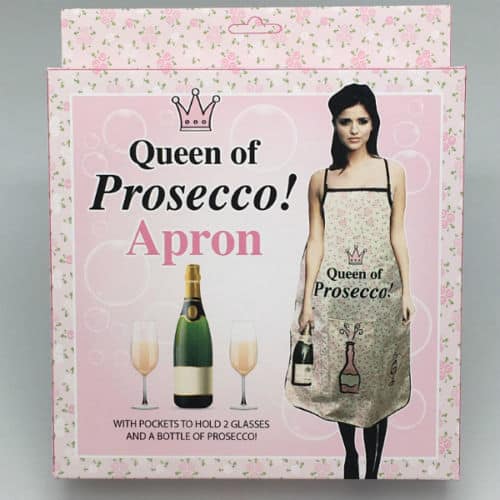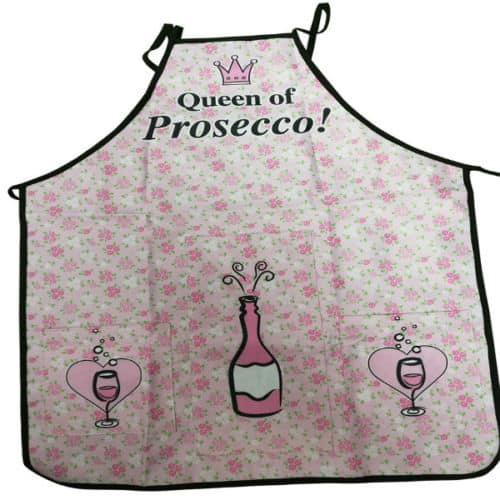 Queen Of Prosecco Apron
It?s a one size fits all apron ?complete with 2 handy pockets for when you?re in the kitchen or in front of the BBQ.?
£8.99
Description
Queen of Prosecco Apron
A must-have for any fans of the bubbly stuff, this novelty gift is sure to add the finishing touches to any kitchen set up. With the Queen of Prosecco Apron, everyone will know what you like and what to get you when they come round. Nothing offers a warmer welcome to guests than greeting them with your very own Prosecco-themed apron!
Complete with pockets to hold a bottle of Prosecco and two glasses, this novelty gift for her is exactly what you?ll need to let everyone know you?re the boss of the kitchen. Keep your bubbly close by when you?re cooking or out in the garden by the BBQ with the Queen of Prosecco Apron and its handy pockets. You?ll look the part in this fun novelty gift that lets you dress in homage to your favourite drink.
A great housewarming gift or present for anyone who?s a fan of homeware, the Queen of Prosecco Apron will go down well with anyone who is partial to a glass of the bubble stuff. The ideal gift for mum, your bestie or your favourite colleague, this birthday gift for her will be appreciated all year round.