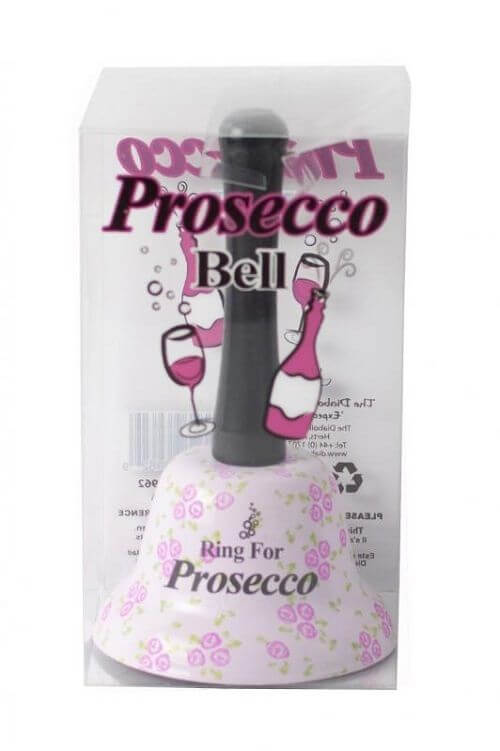 Ring For Prosecco Bell
This is a great novelty item for prosecco lovers! And with this gift, we are going back in time, striping everything back to a bygone error, where technology was an inside toilet!
No gadgets, no complicated technology, just a bell.
£5.99
In stock
Description
Additional information
Description
Ring For Prosecco Bell
Don't get caught in a nightmare scenario where your glass is dry and the bottle is too far, try the Ring for Prosecco Bell and alert your friend, mum or boyfriend to your cause. This funny gift is perfect for the woman who knows what she wants, and doesn't rely on any fancy technology to get you a refill.
Send the cavalry in with just a ring of a bell when you have this novelty gadget, then sit back and relax as your prosecco will be on its way to you in no time at all! If theyre already on their way to the kitchen and you've only just realised your glass is almost empty, fear not. The Ring for Prosecco Bell has you covered in every prosecco-related emergency you could think of!
So, make sure there's not a dry glass in the house when you've got the Ring for Prosecco Bell! This novelty gift is the perfect cheeky secret santa gift for your co-worker or stocking filler for your best friend. In fact, you can even give this to your mum or sister and make sure you're standing close by every time they get a refill courtesy of this funny gift for her.
Could not be simpler. Plonk.