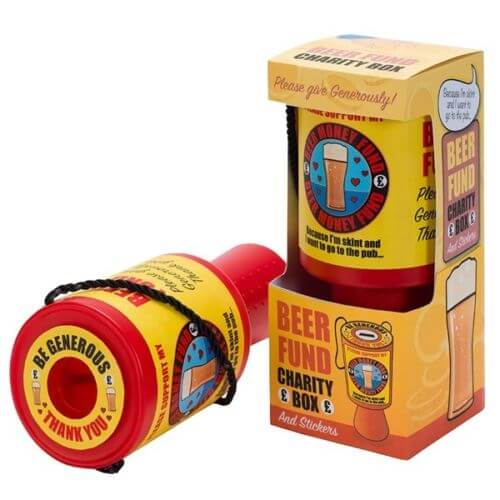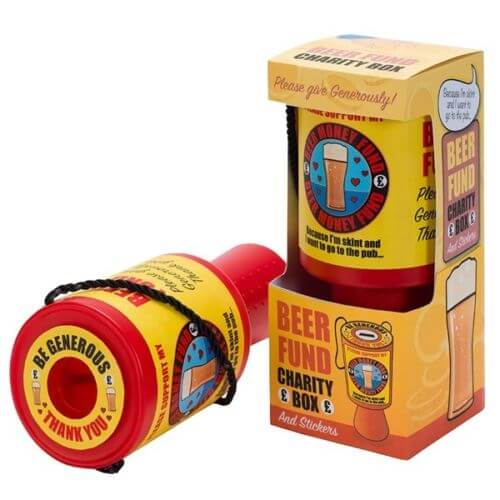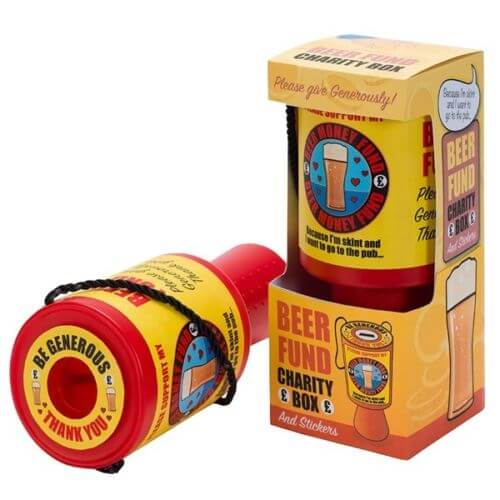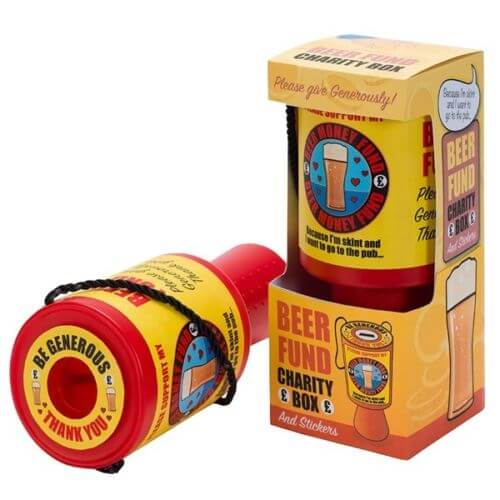 Beer Fund Charity Money Box
Be polite and ask "Give generously to a worthy cause"  You know it makes sense 🙂
£7.99
Description
Beer Fund Charity Money Box
Dip deep and get your friends and family to fund your next big night out with the Beer Fund Charity Money Box! You can count on collecting a few quid at least when you go for a whip round with this novelty gift for him.
Always sure to raise some chuckles, and always sure to buy a few drinks, this funny gift is just the present you need if you've got a mad session with the lads coming on soon. Start the saving early and fund your pub, kebab shop and casino budget with this novelty boys gift. You'll amuse your friends or newcomers when they visit your house with the Beer Fund Charity Money Box, and hopefully put a few bob away at the same time!
This is the ideal gift for any man you know who loves his beer. You can give this gift to your dad, uncle, brother, boyfriend or even go one step further and give it to that crazy colleague of yours. A cheeky novelty present that's great as a stocking filler or secret Santa gift, this novelty charity box will get just as many laughs as it does coins. So, give generously this Christmas or birthday when you give the Beer Fund Charity Money Box!