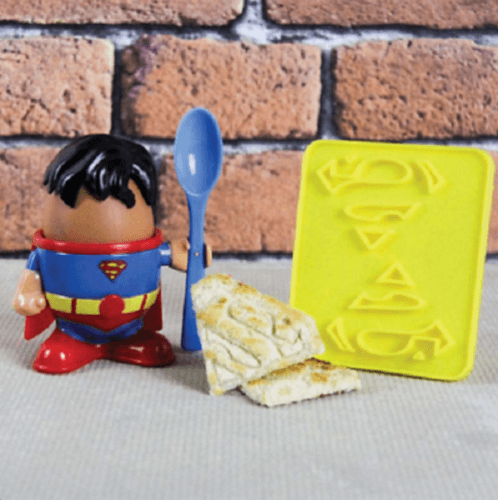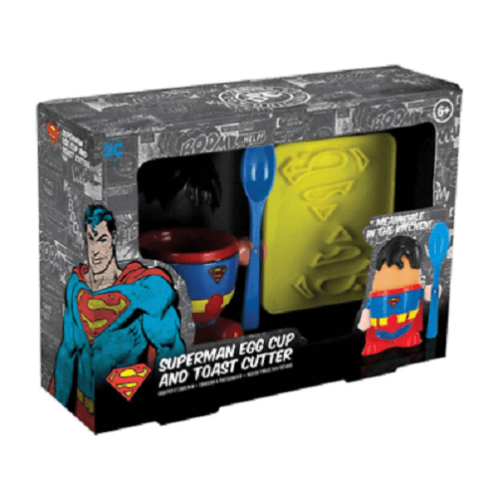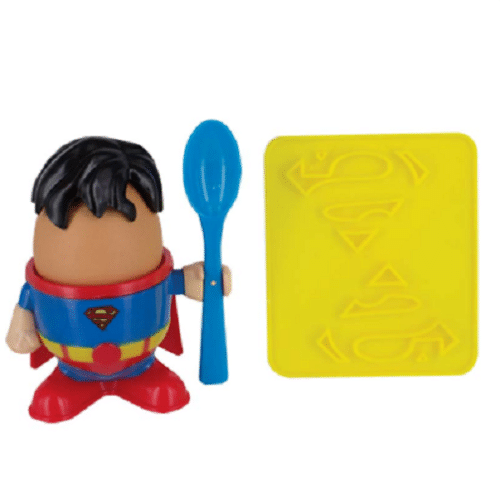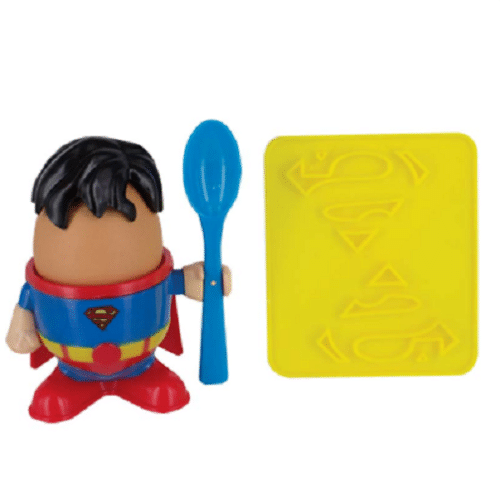 Superman Egg Cup Holder And Toast Cutter
Breakfast like the ultimate superhero and be ready for anything with the Superman Egg Cup and Toast Cutter!
£8.99
Description
Superman Egg Cup Holder  And Toast Cutter
Protect your egg and soldiers from any enemies out there with the Superman Egg Cup holder. This cool kids gift is out of this world and will become any budding superhero's handy sidekick at the breakfast table.
Precious boiled eggs are kept safe in this Superman Egg Cup designed to look like the man in red tights himself. Complete with belt, the 'S' crest on his chest and even his traditional black hair to keep your egg warm with, this novelty gift for kids is the real deal. This cool gift for boys also comes with a handy spoon for getting to the bottom of your egg, as well as a super toast cutter that cuts every slice of toast into the famed 'S' crest.
The perfect gift for kids who can't get enough of superheroes, the Superman Egg Cup holder is guaranteed to get the demands for boiled eggs coming in on a much more frequent basis. Not just a gift for them, this fun kids gift is just as much for the parents too, as you'd beed Superman's X-ray vision to find any mess after they've eaten their breakfast in this novelty piece of kitchenware. This is a truly super birthday present or stocking filler for any little boy or girl who wants every breakfast to be that bit more heroic.
The Superman Egg Cup is an officially licensed DC Comics product.