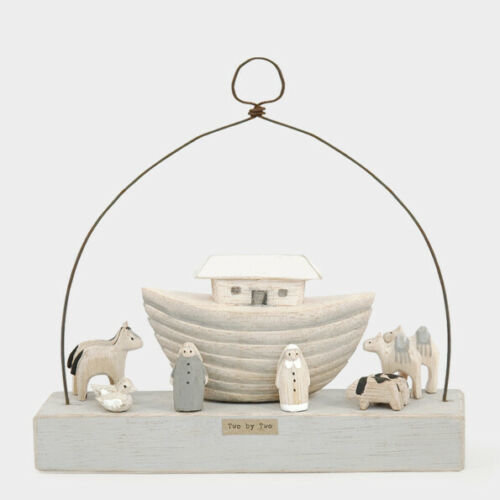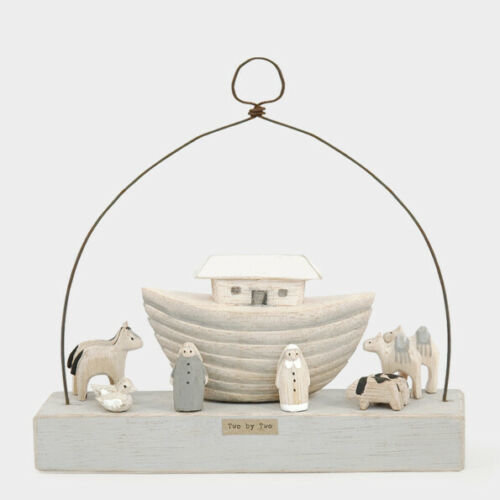 East of India Handmade Noah's Ark Set Christening Gift New Baby Child's Keepsake
A Stunning Noah's Ark Set from East Of India – Handmade
Decorate your little one's nursery with this adorable decoration from East of India. The story of Noah's Ark is a well-loved traditional tale that has been beautifully depicted in the form of this lovely wooden ornament set.
Approx Sizes H 17 x W 16.5 x 4 cm
Made of wood with lovely natural hues of grey, cool and calming on trend colours
£16.95
Description
A Stunning Noah's Ark Set from East Of India – Handmade
Decorate your little one's nursery with this adorable decoration from East of India. The story of Noah's Ark is a well-loved traditional tale that has been beautifully depicted in the form of this lovely wooden ornament set.
Approx Sizes H 17 x W 16.5 x 4 cm
Made of wood with lovely natural hues of grey, cool and calming on trend colours
Upon the pale grey plinth is Noah alongside his wife, four pairs of animals and of course the ark, underneath the scene is a small brown label which reads 'Two by two'.
A beautiful piece for the home or the perfect gift!