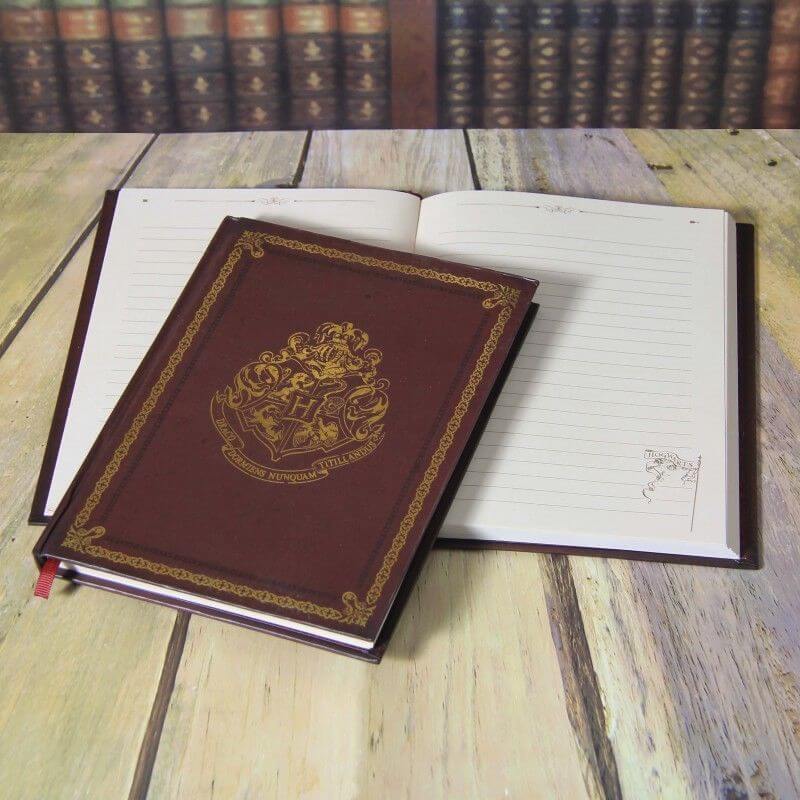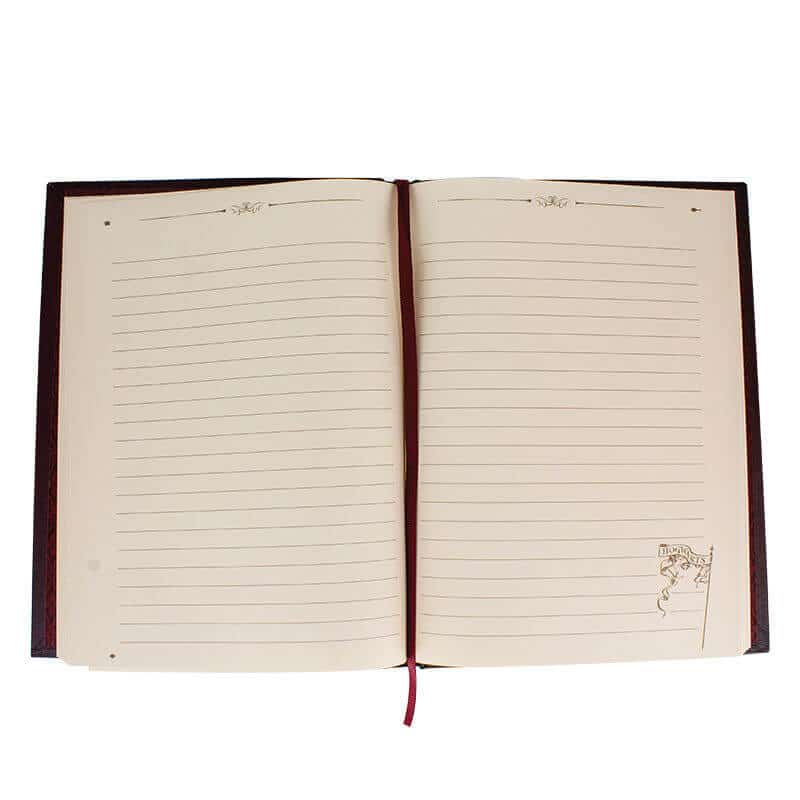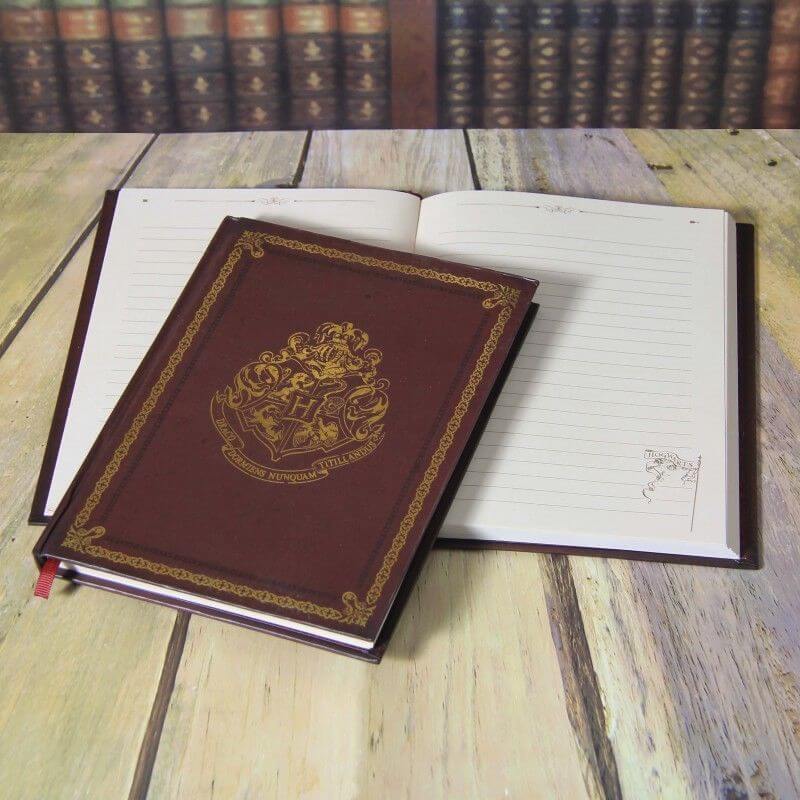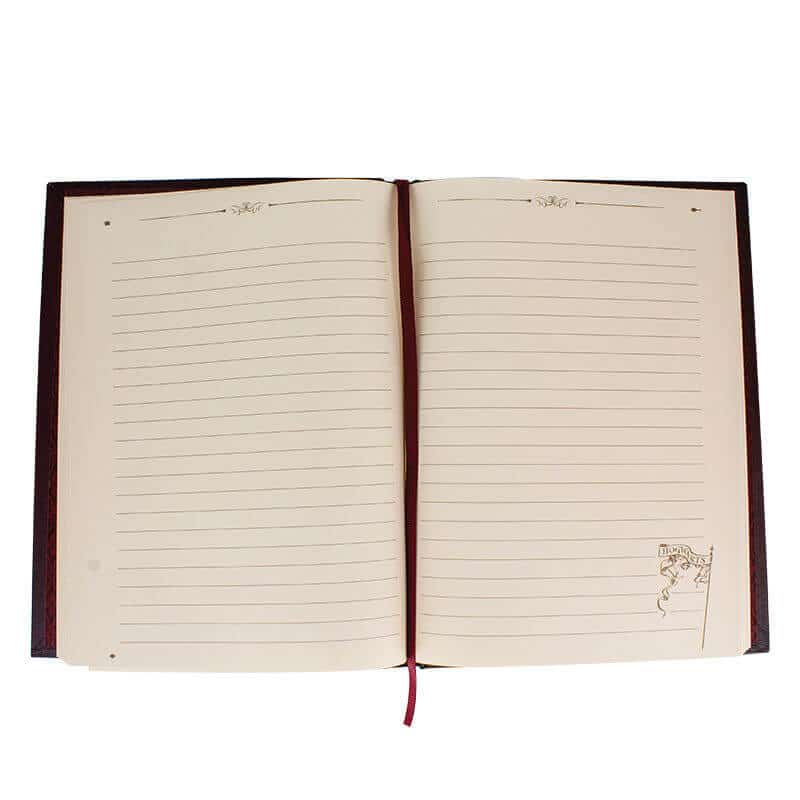 Officially Licensed Harry Potter Notebook
The Harry Potter Notebook is an officially licensed product.
100 page lined notebook
Hardback Journal
£6.99
Out of stock
Description
Officially Licensed Harry Potter Notebook 
Embrace that imagination and let your writing flow with the Officially Licensed Harry Potter Notebook. There's no better place to write about adventure and wonder than in this memorabilia from the most magical film series of all time.  
This fantasy-themed notebook features the Hogwarts crest across the front cover, so you know attention to detail is a given. Complete with 100 lined pages to write on, there's room for plenty of stories and plenty of adventures in the Officially Licensed Harry Potter Notebook. Try your hand at a series of short stories, form the basis of your novel or go one step further down the Harry Potter rabbit hole and write that fanfiction piece you've always wanted to! With plenty of space to write in, this novelty gift for boys and girls will get you through even the longest of holidays. If you're waiting for your Hogwarts letter to come through the letterbox, you might as well sit down with this inspirational notebook and see where your imagination takes you in the meantime! 
A great kids gift idea for any fans of the series, this quirky hardback notebook is just what they need to let their creativity flow and get through those long summer holidays. Just like the globally-loved film series, the Officially Licensed Harry Potter Notebook isn't just for kids. Why not give it as a birthday gift or Christmas present to that Potter-mad friend you know you have? 
This 100 page Officially Licensed Harry Potter notebook is the perfect gift for any Harry Potter fan. The notebook is made up of 100 lined pages and is a great way to get fans into their creative writing. Add some magic to your story and let your imagination run wild with this amazing notebook.
With the Hogwarts School crest foiled on the cover and the iconic school motto, this is a realistic piece of  Harry Potter memorabilia.  This masterpiece forms a great of piece of fan memorabilia from one of the most successful and popular fantasy novels of all time. What better way to inspire the young ones to keep a journal, jot down their thoughts or practice their handwriting.