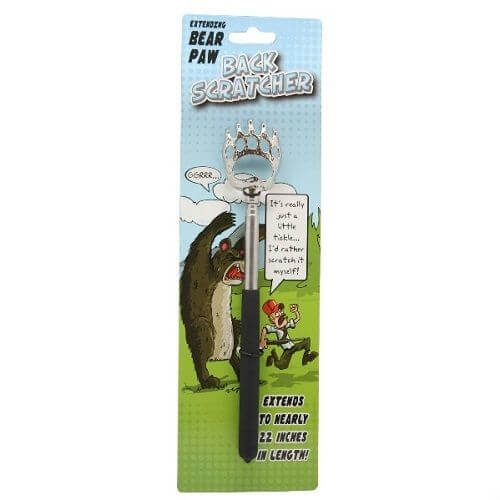 Telescopic Bear Paw Back Scratcher
Got an itch your cant scratch? Just cant reach that awkward patch? Then this is the gift for you.?Extending telescopic back scratcher that extends up to 22 inches in length!
£4.99
In stock
Description
Additional information
Description
Telescopic Bear Paw Back Scratcher
The extending arm works a charm and will help reach the most difficult parts of the body with ease. With its clever and compact telescopic metal design, its?extremely portable at just 19cm in its "non scratch" mode.
If you've got an itch, scratch it!
Related Products
Rechargeable Bottle Light

Running time: 3 hours.
Charging time: 1 hour.
Red charging indicator goes out when fully charged.
Charge in any USB charger, laptop or other device with USB output.
Contains internal polymer lithium ion battery.

Bottle lights don?t like to be too hot or too cold.
It?s always a good idea to keep your Bottle Light at room temperature.

If too hot or cold they will not light for as long as normal, or shine as brightly.

£

8.99