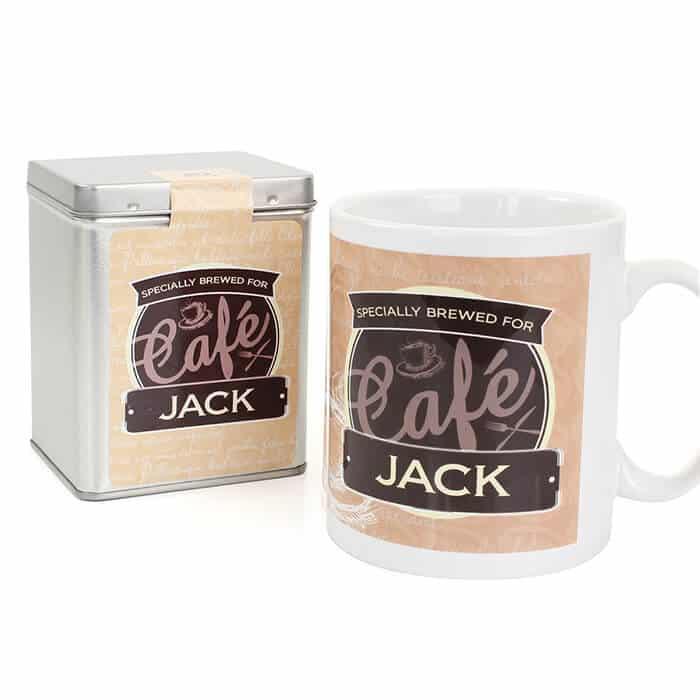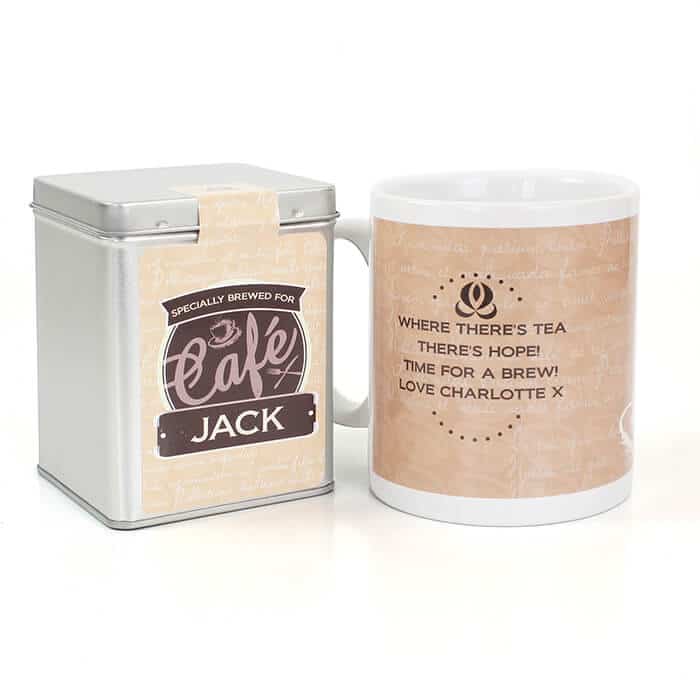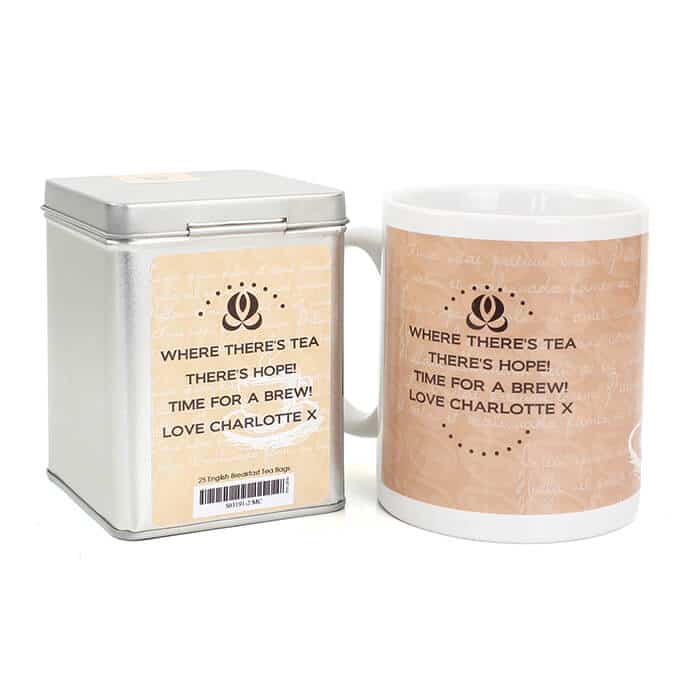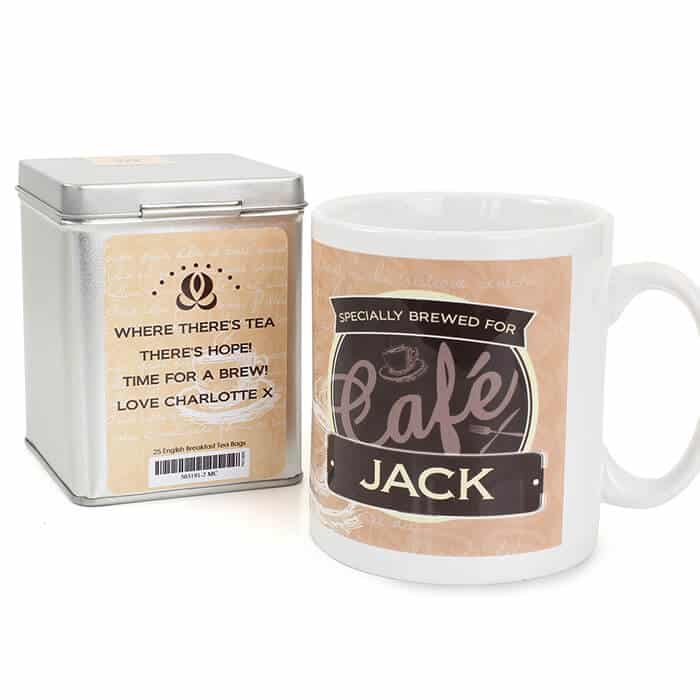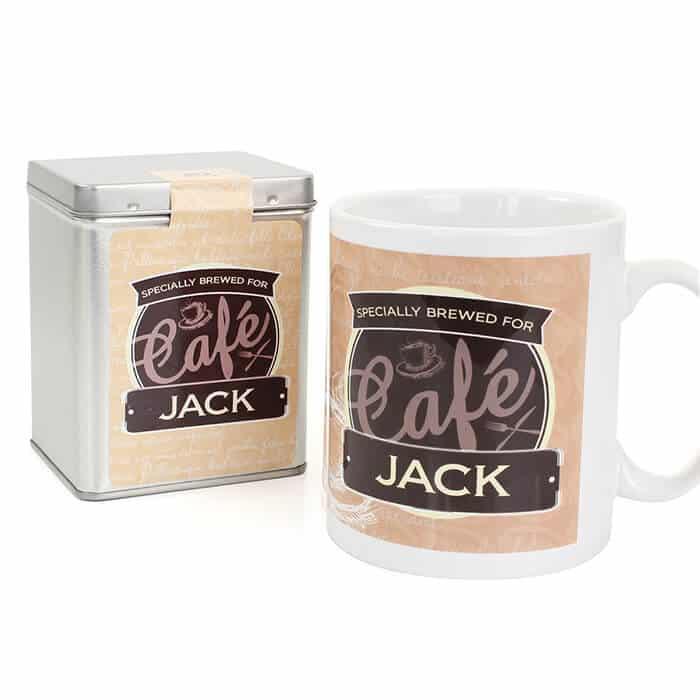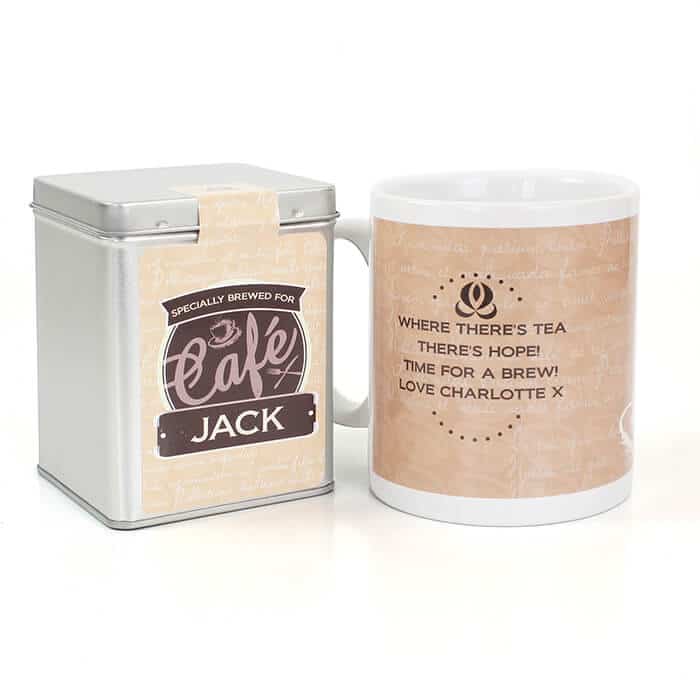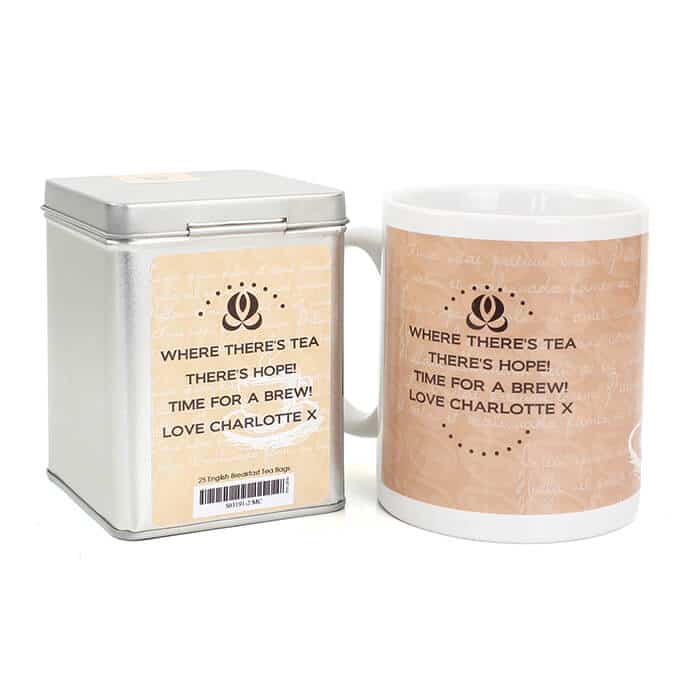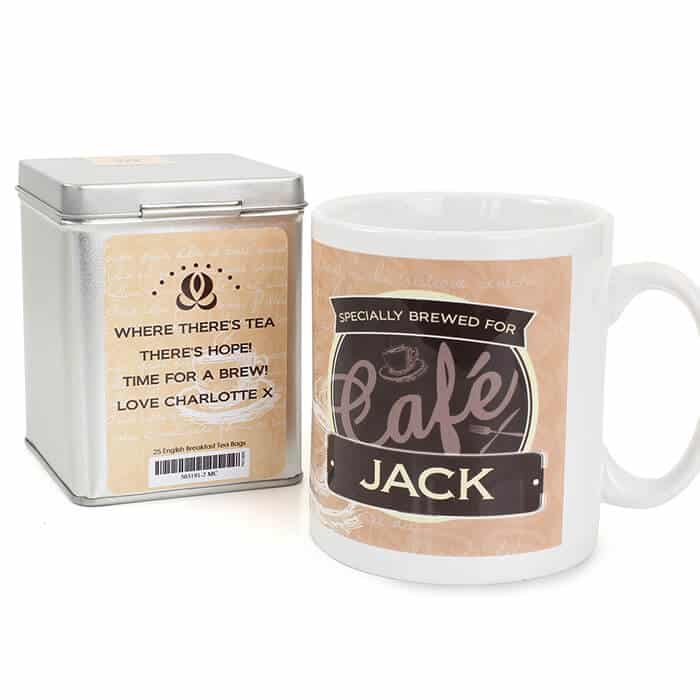 Personalised Bistro Tin & Mug Set
Personalise this Bistro style Design Tea & Tin and Mug Set on the front with a name using up to 12 characters. On the reverse personalise with any message spread over 4 lines, using up to 20 characters per line
Each tea comes supplied with approximately 25 teabags.
The tin has a silver matt finish with a hinged lid and is tin plated.
'Specially Brewed for' and 'Cafe' are standard text.
Hand washing is recommended, this product is ceramic.
Height: 16.2 CM
Width: 11.5 CM
Depth: 9.5 CM
£19.99
Description
Personalised Bistro Tin & Mug Set?
Make him look like a movie star when?he?drinks?his cup?of tea/coffee, by getting him the?Personalised Bistro Tin & Mug Set. And, the only thing better than both of these retro, suave homeware gifts is getting them as two great gifts in one!?
Add a?touch of classiness to his?morning, and every morning after that,?when you?get him?this quirky kitchenware. Perfect for any man out there, this cool gift for him?lets him?enjoy a?Personalised Bistro Tin & Mug Set?with his?name literally on it,?making sure?everyone at work or home knows?that this cup was ?specially brewed? for him.?What's more, you can even add a personal message on the back of the mug for your special guy that they'll see every time they drink. Whether it's a funny quote or a wise proverb, you can sign this personalised gift off with your name to let him know you just how much you appreciate him.??
Whether it's a Father's Day gift for dad, a birthday gift for your man or a novelty secret Santa gift for that joker colleague of yours,?he?ll surely appreciate having?his?very own Personalised Bistro Tin & Mug Set.??
Warning: please double check your personalisation as how it appears here will be how it appears on the product, including spacing and punctuation. Please do not include accents and special symbols as some of our processes will not allow this. This includes accents above and below the alphabetical or numerical text.