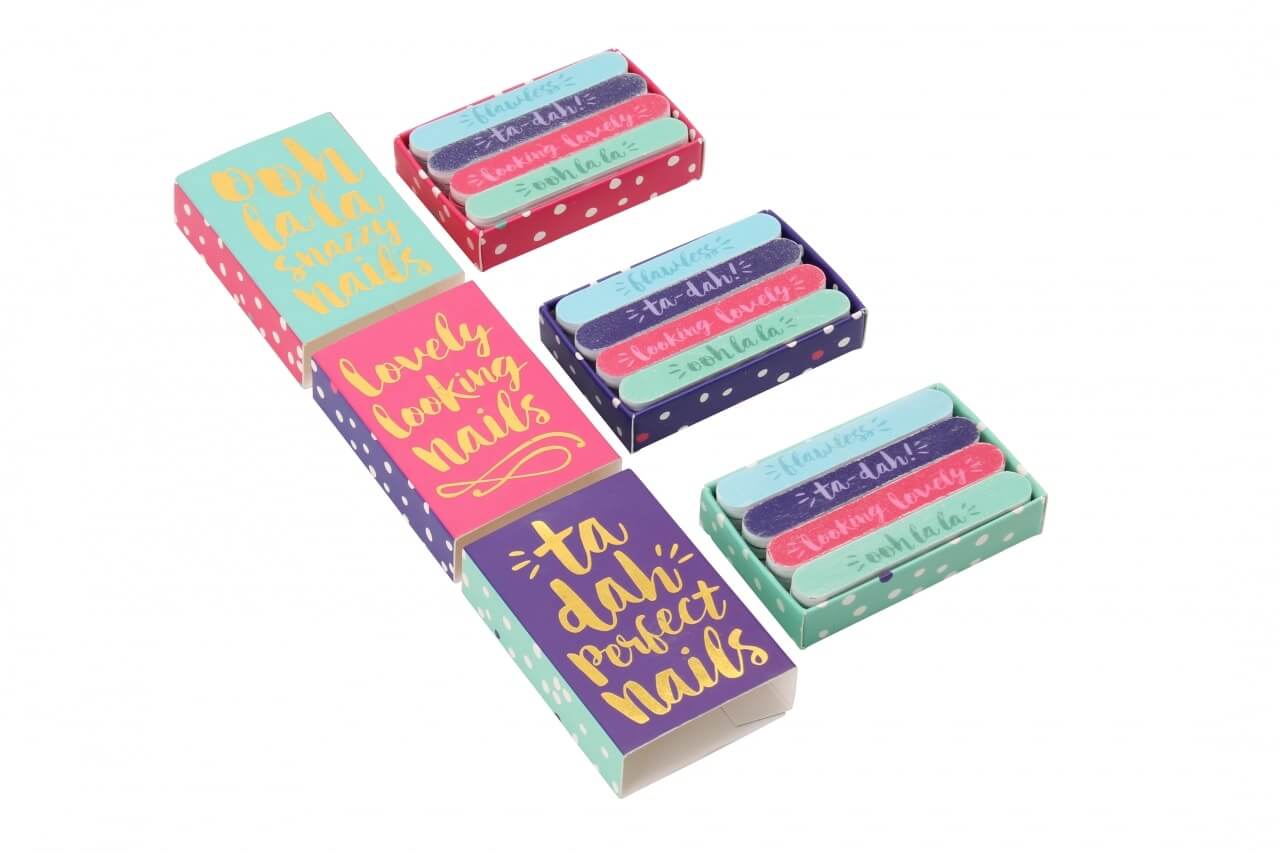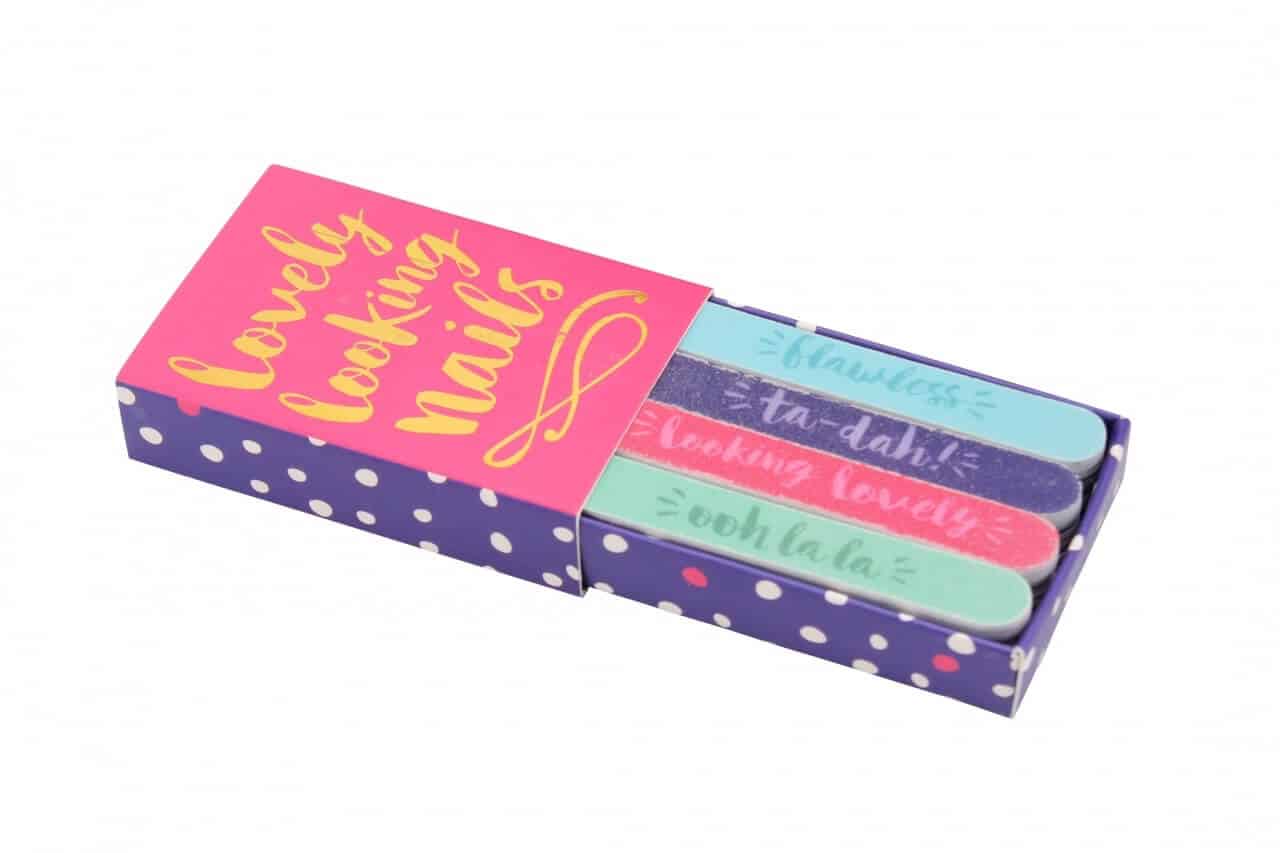 Pretty Match Box Nail Files
Each box contains 12 mini nail files.
£2.99
Description
Additional information
Reviews (0)
Description
Pretty Match Box Nail Files
Perfectly sized nail files, in a pretty match box style box, that takes up very little space in your handbag but allows you to always be prepared if you snag a nail. Perfectly shaped nails make the world go round smoothly. Each match box contains 12 mini nail files all of which have something inspiring to say; like "oh la la" or "looking lovely" which we all need to hear when we've broken a nail.
The match box nail files are the perfect gift for girly girls. They're great stocking fillers, or perfect treats for fabulous ladies with great nails. A novelty gift that has many practical uses and i'm not just talking filing your nails. Interestingly enough, you can use a nail file to sharpen your eyeliner or lip liner (google how to) so this is definitely a must have gadget for any ladies handbag and once you get used to having these in your handbag you will never understand how you survived without the match box nail files in the first place. Perfect nails start with the ability to file your nails anytime any place. Get prepared ladies, it's the only way to to be. You know it makes sense.
Each box contains 12 mini nail files.
To finish off, I think its only right to mention that great nails are not bitten ones and always file your nails in the same direction. You're very welcome.
Additional information
| | |
| --- | --- |
| Match Box Design | Ta Dah Perfect Nails, Lovely Looking Nails, Ooh La La Snazzy Nails |