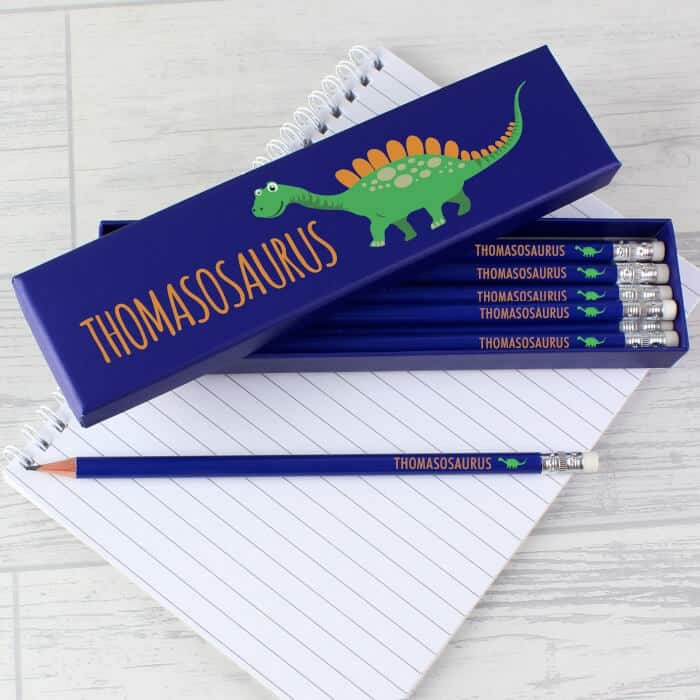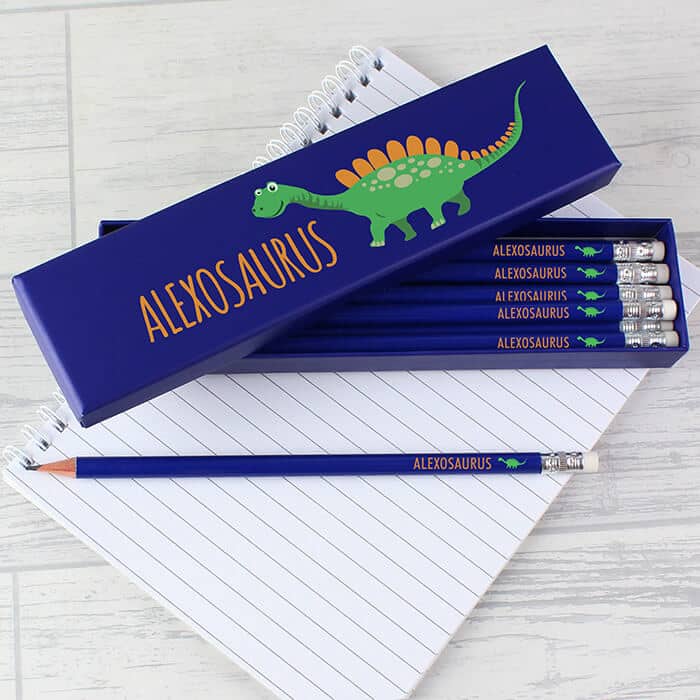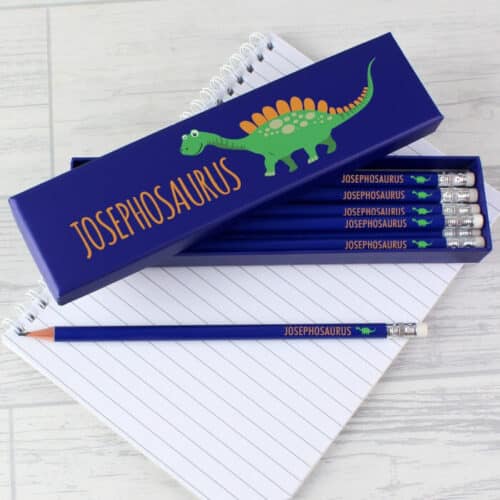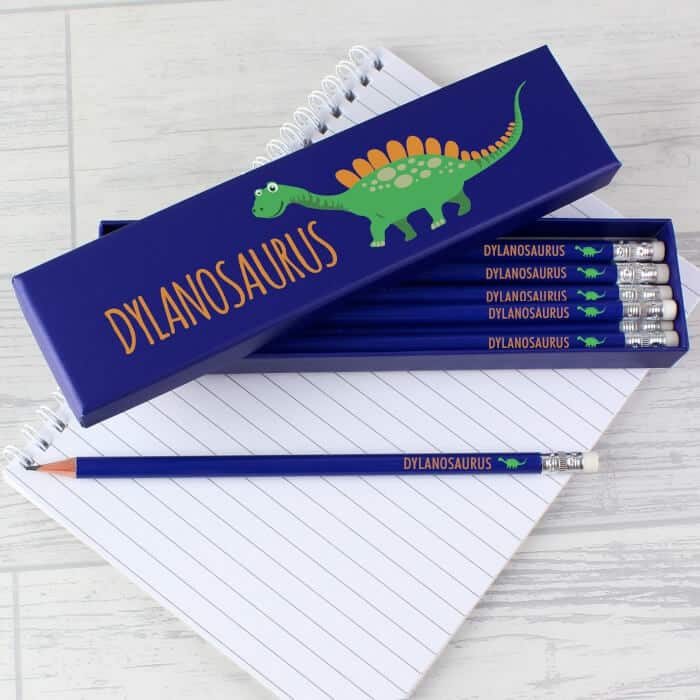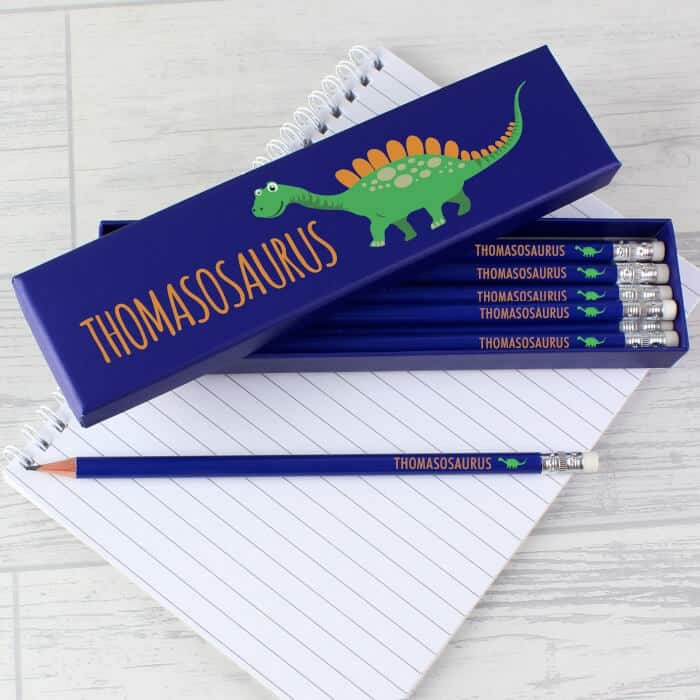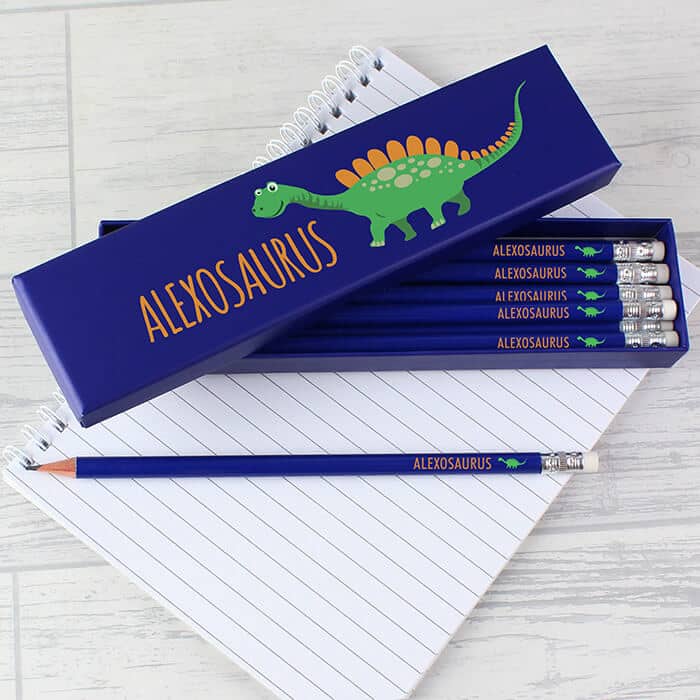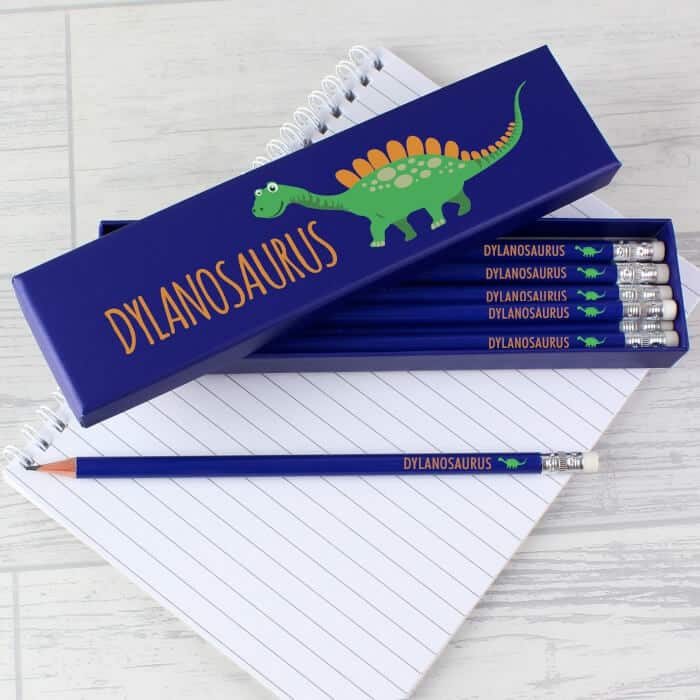 Personalised Dinosaur Pencils
Set of 12 Personalised HB Pencils
This Personalised Dinosaur Box of 12 Blue HB Pencils is a great gift for school!
The box and the pencils can be personalised with a name up to 20 characters. Please enter 'osaurus' if required.
The personalisation on both the pencils and the box will appear in fixed upper case.
£12.99
Description
Give a truly ROAR-some gift when you choose these Personalised Dinosaur Pencils. Perfect for any dino-mad boy, this personalised gift is sure to make him the coolest kid in the classroom.
Every kid loves dinosaurs, so show your little man you love him with this super cool gift for boys. With a dinosaur pic and personalised name on each pencil, everyone will see just how cool he is when he brings these Personalised Dinosaur Pencils to school. They'll add some bite to any pencil case and will be sure to inspire and write some amazing stories and drawings. Each set comes with 12 personalised pencils and can feature a name of up to 20 characters, which is perfect if you want to add a novelty ?osaurus? to the end of your little guy's name. The box is personalised too, and fits perfectly into any desk drawer or rucksack, so they'll always be close at hand.
The ideal back to school gift for boys, the Personalised Dinosaur Pencils are sure to get him writing and drawing like never before. This cool gift for boys is a great present in and out of term time, suiting birthdays, Christmases and other special occasions.