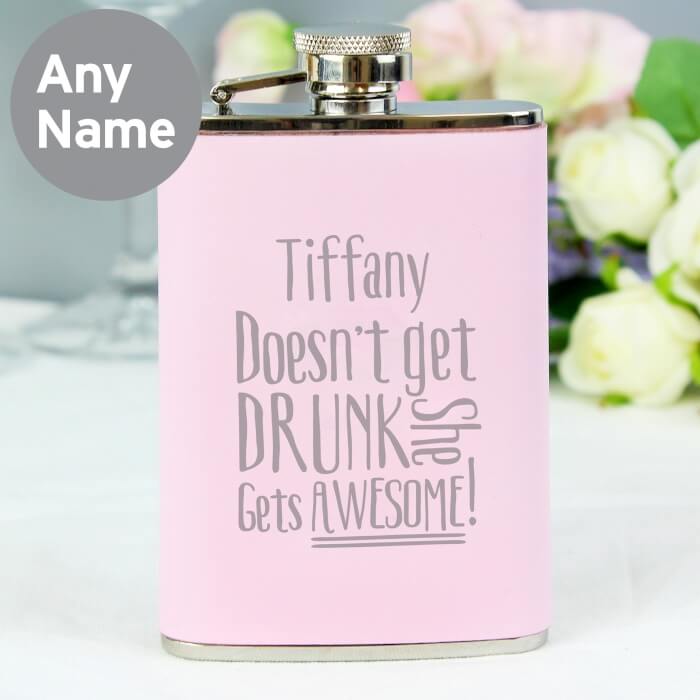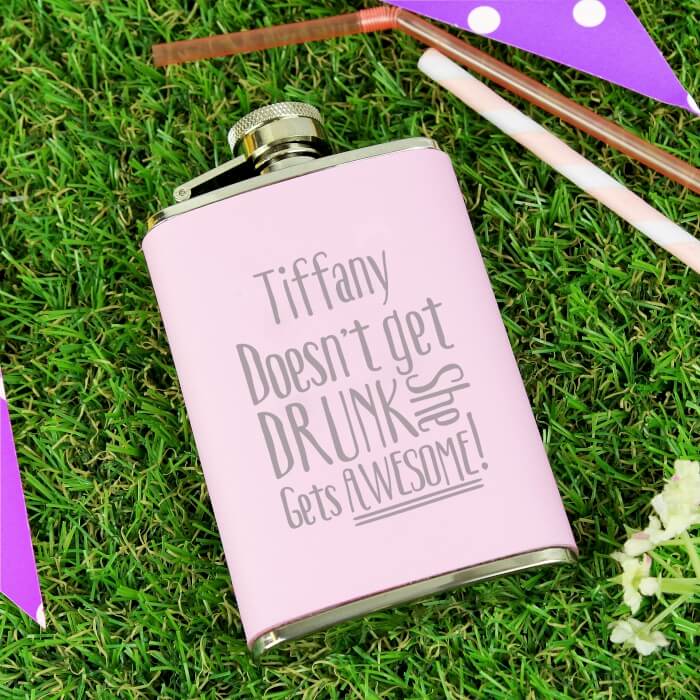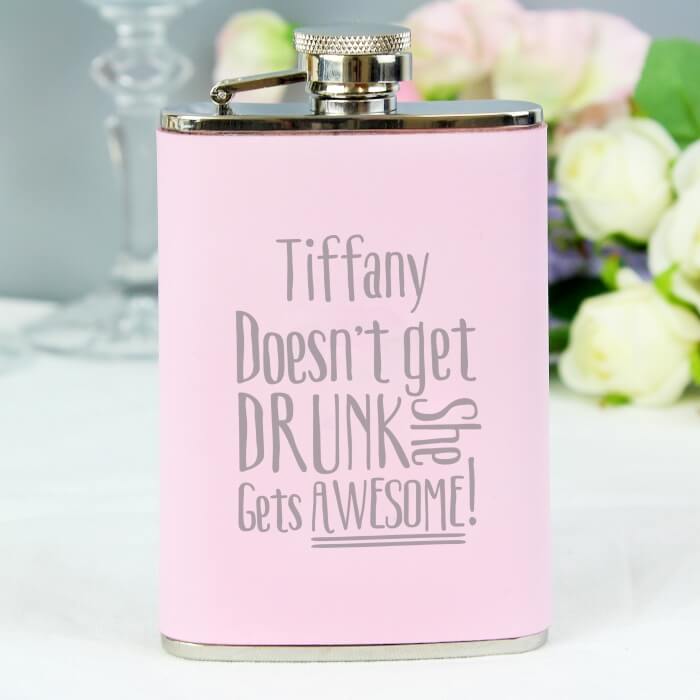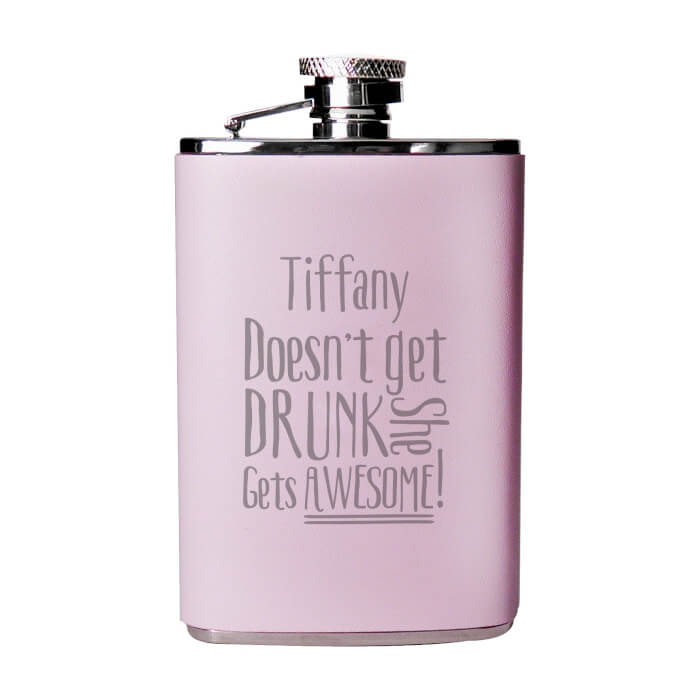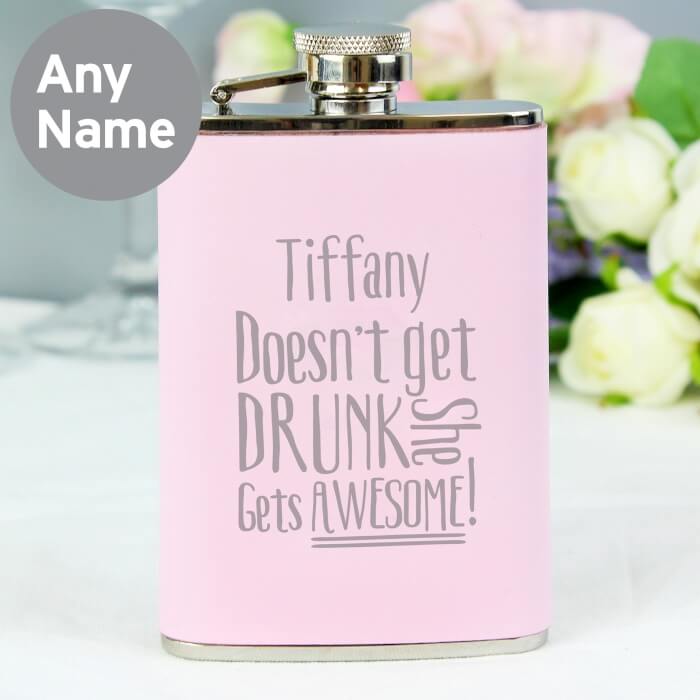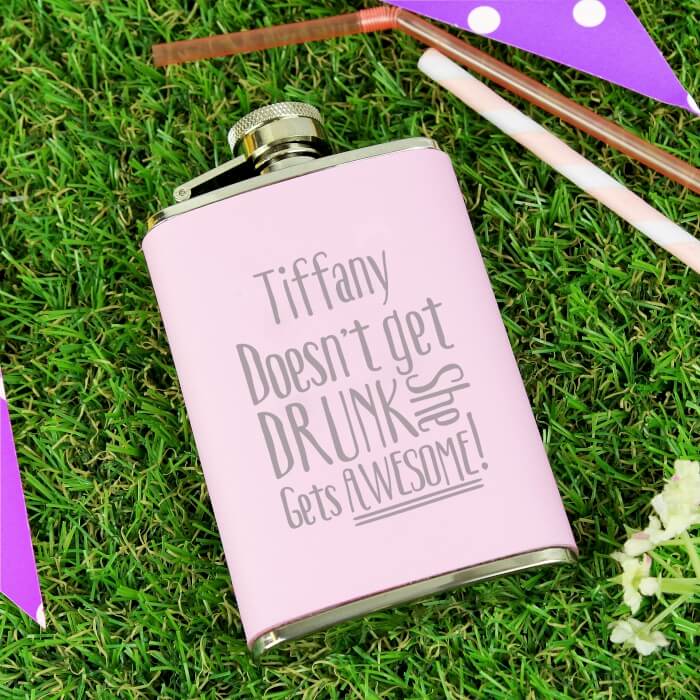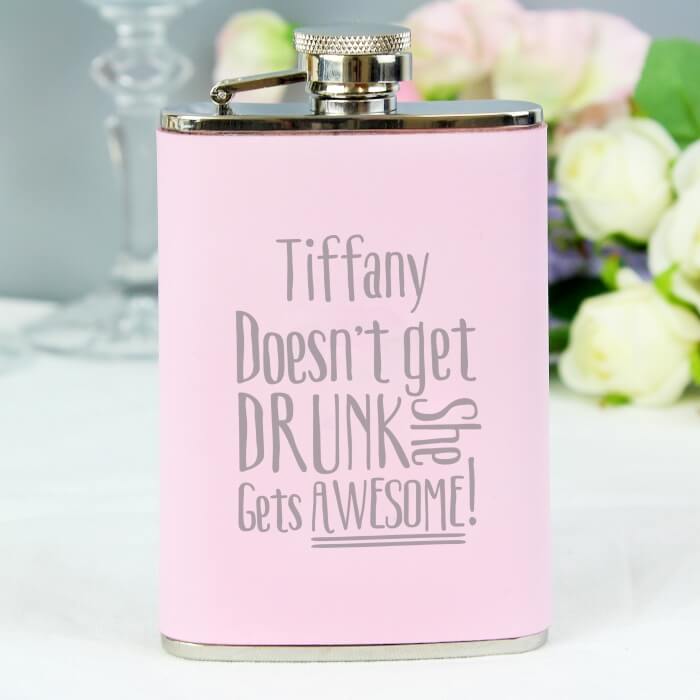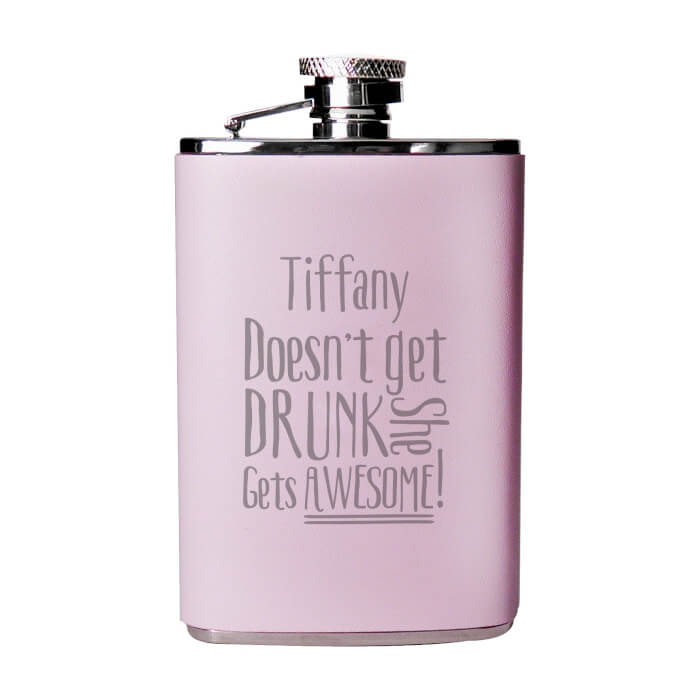 Personalised Pink Hip Flask – GETS AWESOME
You can personalise this hip flask with a name up to 12 characters in length. The personalisation is case sensitive and will appear as entered.
The words, 'Doesn't get DRUNK She Gets AWESOME' are fixed.
£19.99
Description
The best novelty gift for her around, this Personalised Pink Hip Flask sums up everything that you want to say about how awesome your girlfriend/wife is, and even says it on the tin! The pretty pink hipflask lets everyone know how much of a superstar your girlfriend is, if they didn?t know already.
She'll love having her own hip flask to carry around her choice of poison, and will love even more that it displays just how awesome she is. The Personalised Pink Hip Flask goes with any outfit, therefore being a perfect fit for any event, and if you want to add some life to the party. The message on the front can be customised to include her name, before affirming to the world that she ?doesn?t just get DRUNK, she gets AWESOME?!
You can give the Personalised Pink Hip Flask as a cool gift for her at just about any occasion and it?ll get her attention for all the right reasons. Whether it's a stocking filler at Christmas, a quirky birthday gift or a naughty Valentine's Day present, she's bound to love this personalised gift. On top of that, it's also perfect if you're eleventh wedding anniversary is coming up, as the traditional gift is steel and this awesome flask is made of ? you guessed it, steel.
?