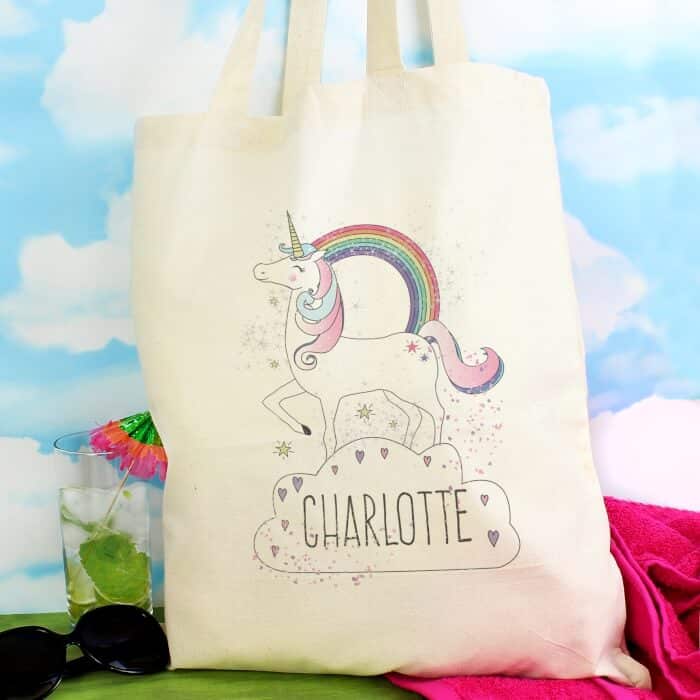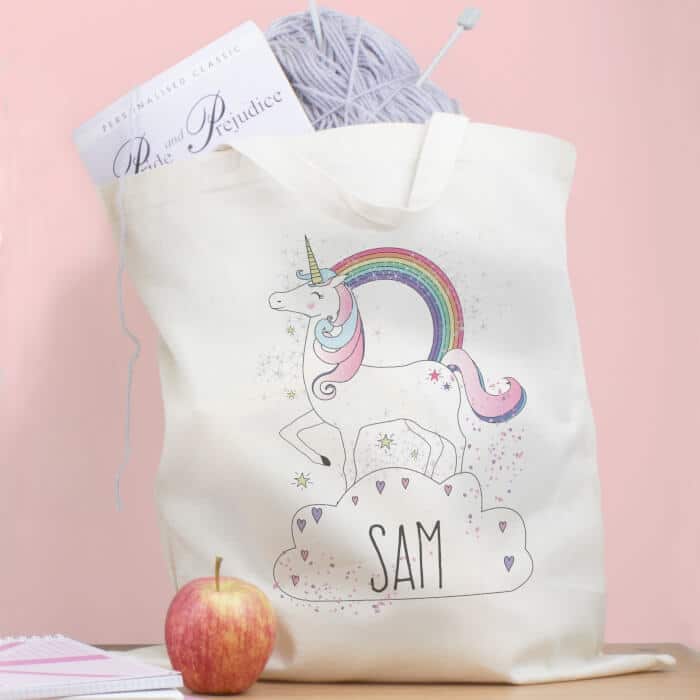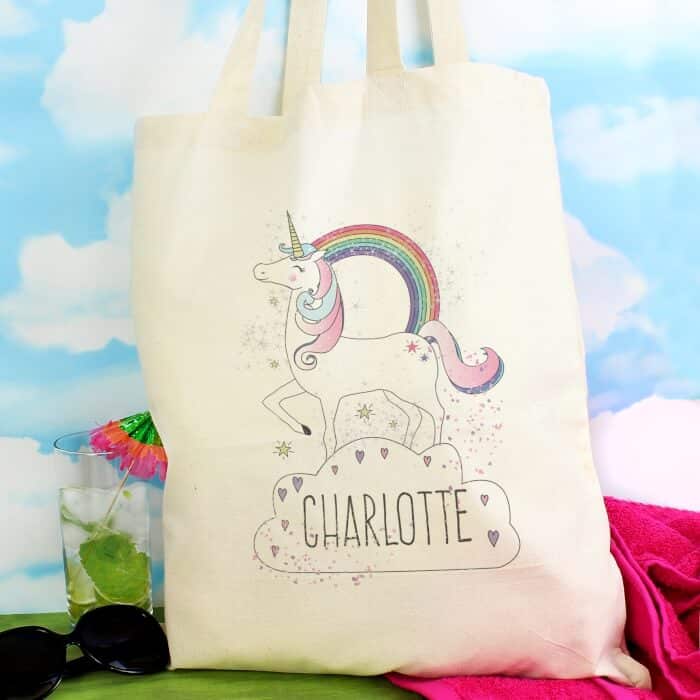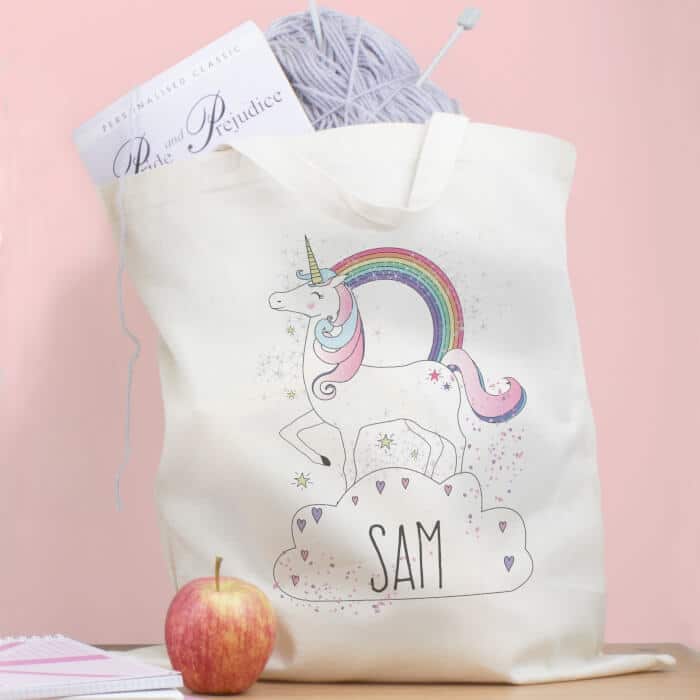 Personalised Unicorn Bag
The bag can be personalised a name up to 12 characters long.
All text will appear in upper case.
£9.99
Description
What could be better than a bag with a unicorn on it? The answer is, a bag with a unicorn AND your very own name on it! The Personalised Unicorn Bag goes with every season, adding a touch of magic to every outfit. This fashionable accessory is the perfect gift for her to show off that unique sense of style that makes people like her as rare to find as a unicorn.
Complete with a stunning rainbow behind the delighted unicorn, this snazzy bag uses glitter to full effect, with a number of lovehearts surrounding your name. The Personalised Unicorn Bag is a sure-fire hit with any girl, regardless of age, as we?re all that little bit unicorn-mad on the inside. A fun novelty gift for her, the bag isn?t just a fashion accessory, having two sturdy handles that make it the perfect companion for your next weekly shop or trip to the gym. Fashionable and convenient, this quirky gift for her is just what she needs to express that individuality we've all come to know and love.
Whether it's your sister, your best friend, your mum or that quirky colleague of yours, The Personalised Unicorn Bag is the perfect novelty gift to impress. You can give it as a small birthday present, a stocking filler or even an office Secret Santa gift. No matter when you give this personalised gift, everyone will have to admit that gifts this good are harder to find than unicorns!
This Unicorn Cotton Bag is the perfect gift for anyone who loves unicorns!
What's more, this 100% cotton bag is perfect as an eco-friendly alternative to plastic bags, as it is is made from a sustainable material and is fashion forward.
Height: 39 CM
Width: 35.5 CM