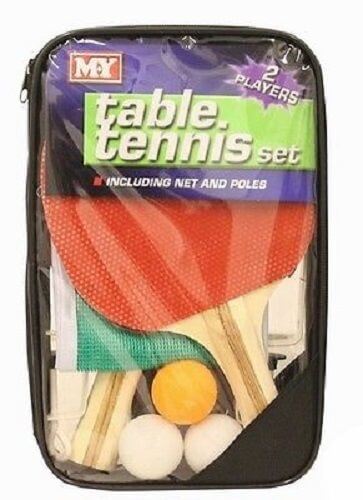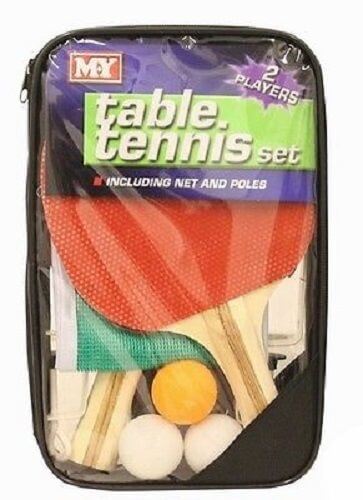 2 Player Table Tennis Set
Ideal for anyone wanting to start playing table tennis and great value for money.
Included in the set is the following –
2 Bats.

3 Balls.

1 Net.

2 Poles (for attaching to a table).

Zip Case.
£7.99
Description
2 Player Table Tennis Set.
Play ping pong with a friend, your brother, your sister or your nan when you have this 2 Player Table Tennis Set. It doesn't matter where you are, all you need is a flat surface and this fun novelty gift to get a good game going!
Complete with two table tennis paddles, three balls, a net and two poles to attach to a table, this fun gift for him or her is exactly what you need for your next rainy day. You can set up your very own ping pong table in any room in the house with this 2 Player Table Tennis Set. As long as you can find a flat surface and an opponent to play against, there'll be no stopping you getting a game in no matter which room you're in.
Perfect as a kids gift idea, this novelty game will keep them entertained for hours! Whether it's a gift for your son, your daughter, your niece, your nephew or even a present for yourself and your burgeoning table tennis career, the 2 Player Table Tennis Set will be enjoyed by all. We guarantee you'll be hitting a few rallies in no time with the people at the present table when you give this fun novelty gift.