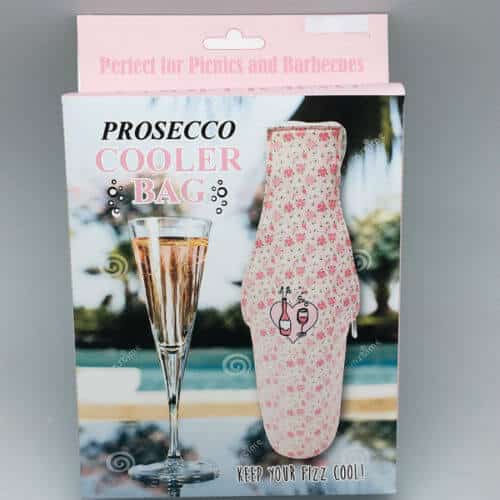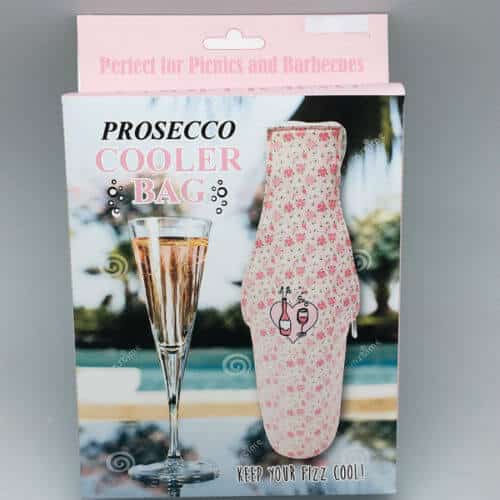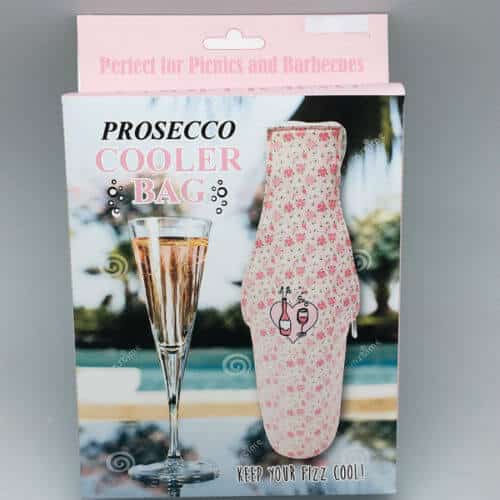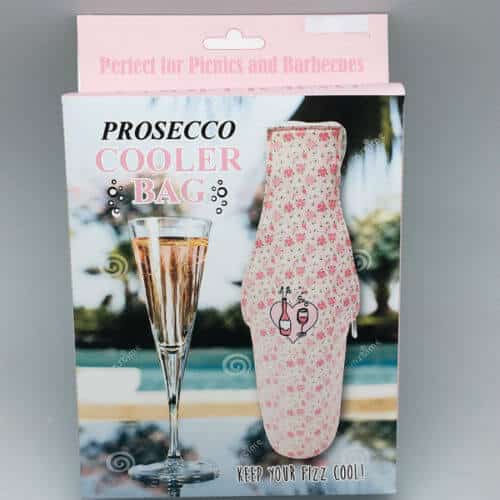 Prosecco Bottle Cooler Bag
The Prosecco Cooler Bag….. The need to keep that bottle of Prosecco chilled for the picnic!!! It also helps make you looking so sophisticated with this popular Prosecco design.
£6.99
Description
Prosecco Bottle Cooler Bag
No occasion is complete without a glass of Prosecco, so why not celebrate right and keep your bottle cool with the Prosecco Bottle Cooler Bag? This stylish cooler bag looks the part, and does its job so you can enjoy sipping on ice cold Prosecco all night long.
There's nothing worse than a bottle of warm bubbly, so bypass the awkwardness when you use the Prosecco Bottle Cooler Bag next time you enjoy a few glasses. With a sophisticated flower pattern on the front, this novelty gift is great to take with you next time you're having a picnic, a garden party, or just a drink in the sun. Whether you're lucky enough to be at the beach or by the pool, this handy novelty gift will make sure you feel as refreshed as if you were by serving you ice cold bubbly.
A great gift for her, or anyone who likes Prosecco, the Prosecco Bottle Cooler Bag will be appreciated for more than just the party it's given at. As long as people keep enjoying refreshing bubbly, you can be sure that this cool gift will be brought out summer after summer in the fight against warm beverages!