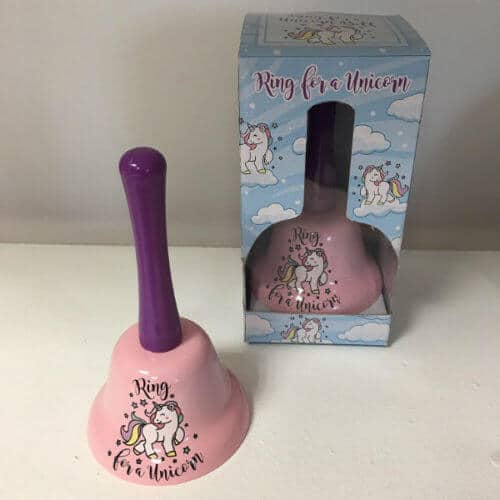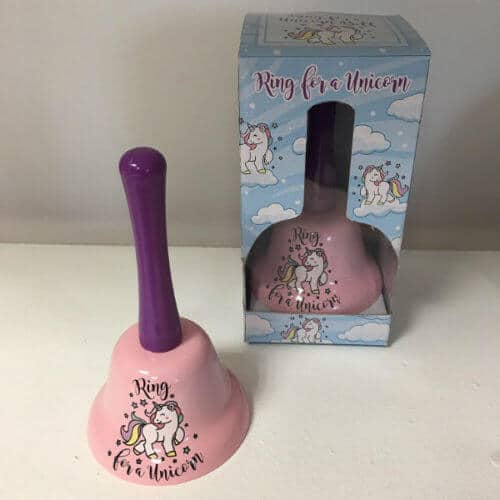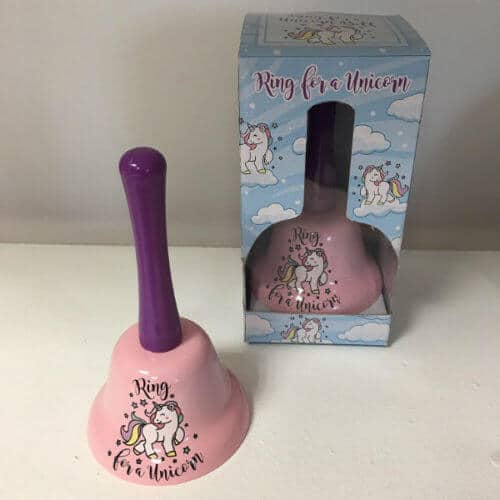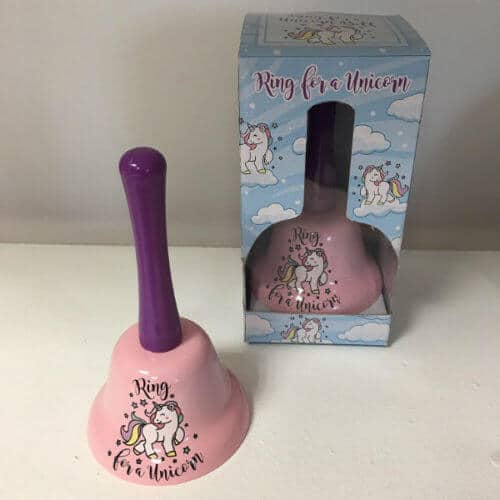 Ring For A Unicorn Bell
Why not Ring this delightful Unicorn Bell and make a wish…….You never know it may come true !!
£5.99
Description
Ring For A Unicorn Bell
Whoever said never tell anyone what you wished for was wrong. Let everybody know you've just wished on a unicorn with the Ring For a Unicorn Bell. Who knows, maybe a horned steed will hear your call and know how to find you with this funny novelty gift!
Everybody knows somebody who loves their unicorns, and now you have the perfect gift to get them! This adorable bell features a sparkly white unicorn on a pink background, with plenty of stars and fabulousness to match. The words 'Ring For a Unicorn' make it pretty simple to know what to do with this fun gift that is sure to be kept beside the bedside table in case of emergency. We could all use a bit of magic in our lives, and the Ring For a Unicorn Bell helps us get it that little bit faster.
This quirky gift for her is destined to go down with some squeals and groans from the group as the unicorn-mad birthday girl unwraps this fitting present. And it'll be remembered for more than just the night, no doubt, as anyone recovering from the party celebrations may wish to call on a miracle of their own with the Ring For a Unicorn Bell.