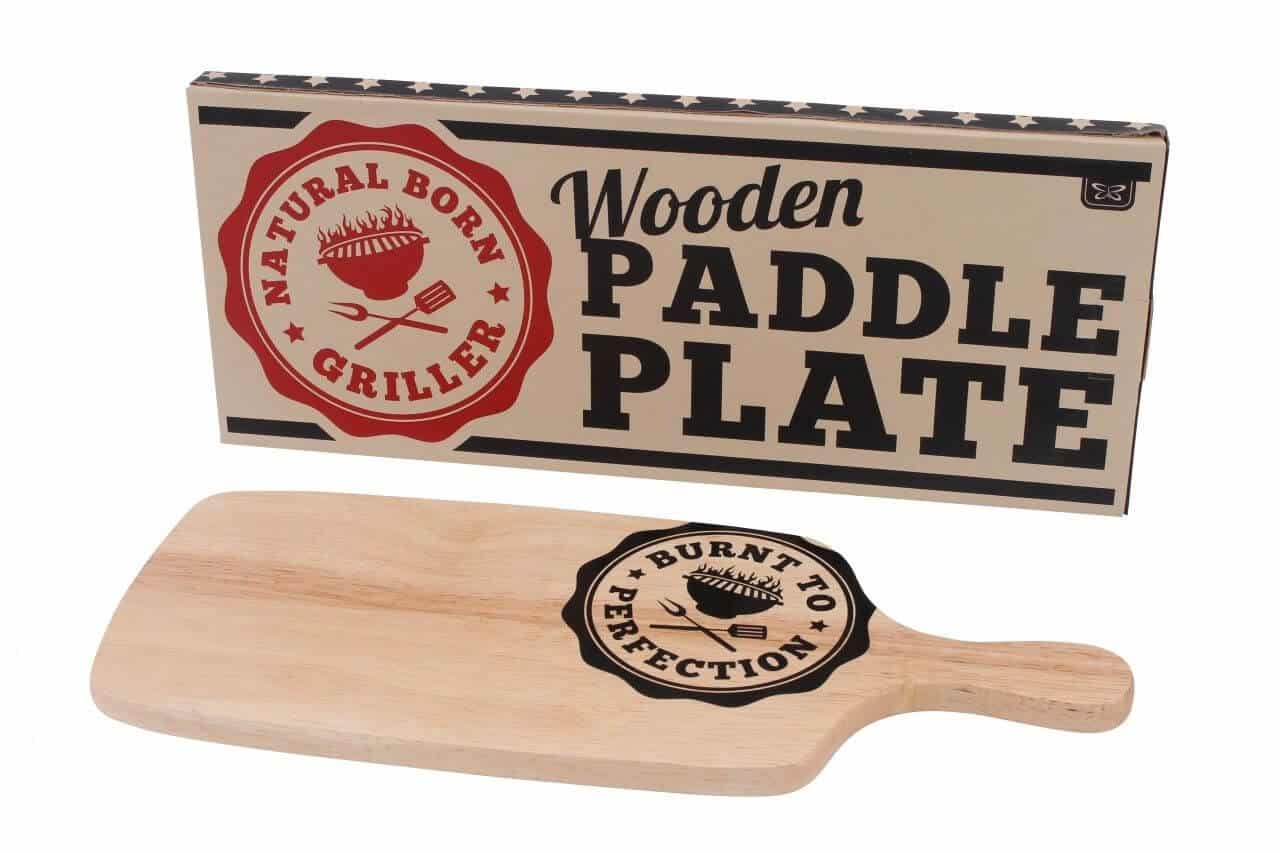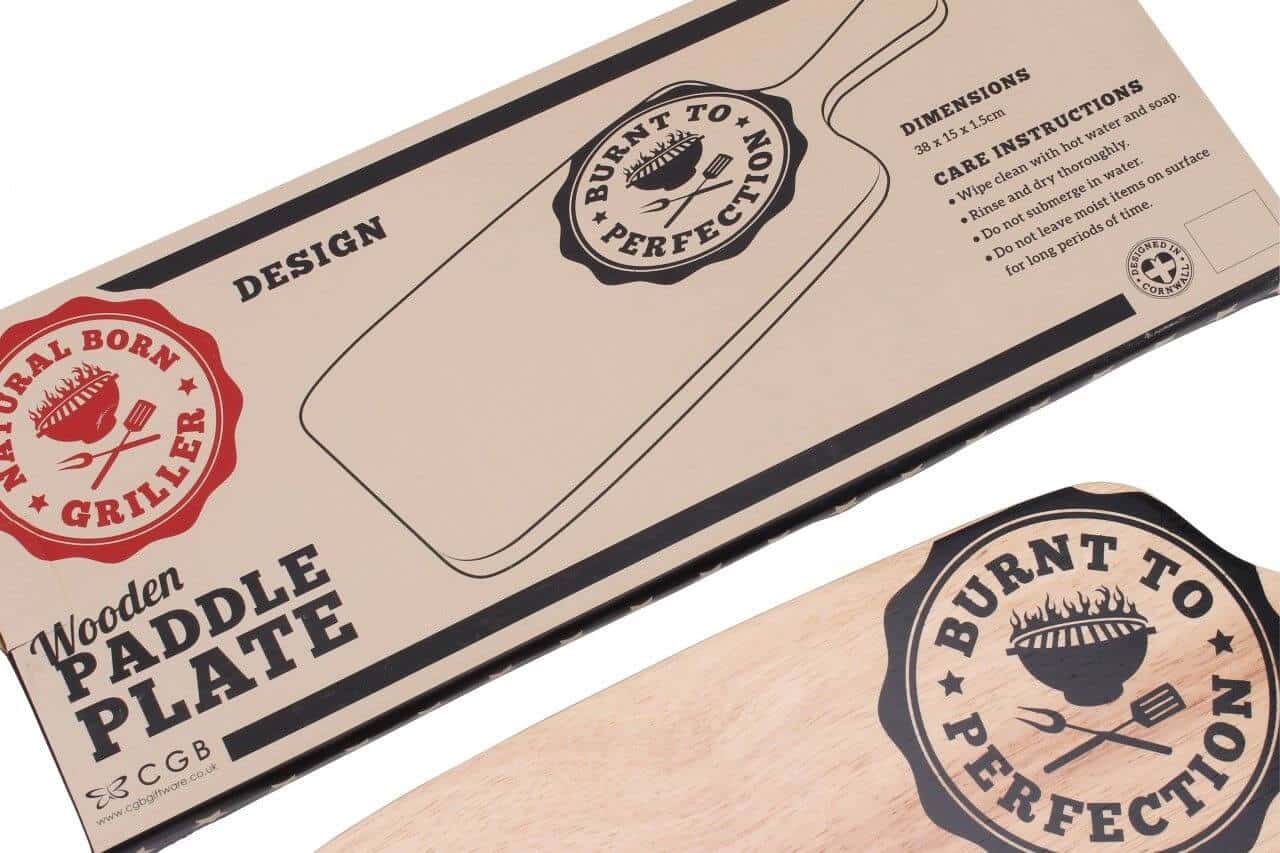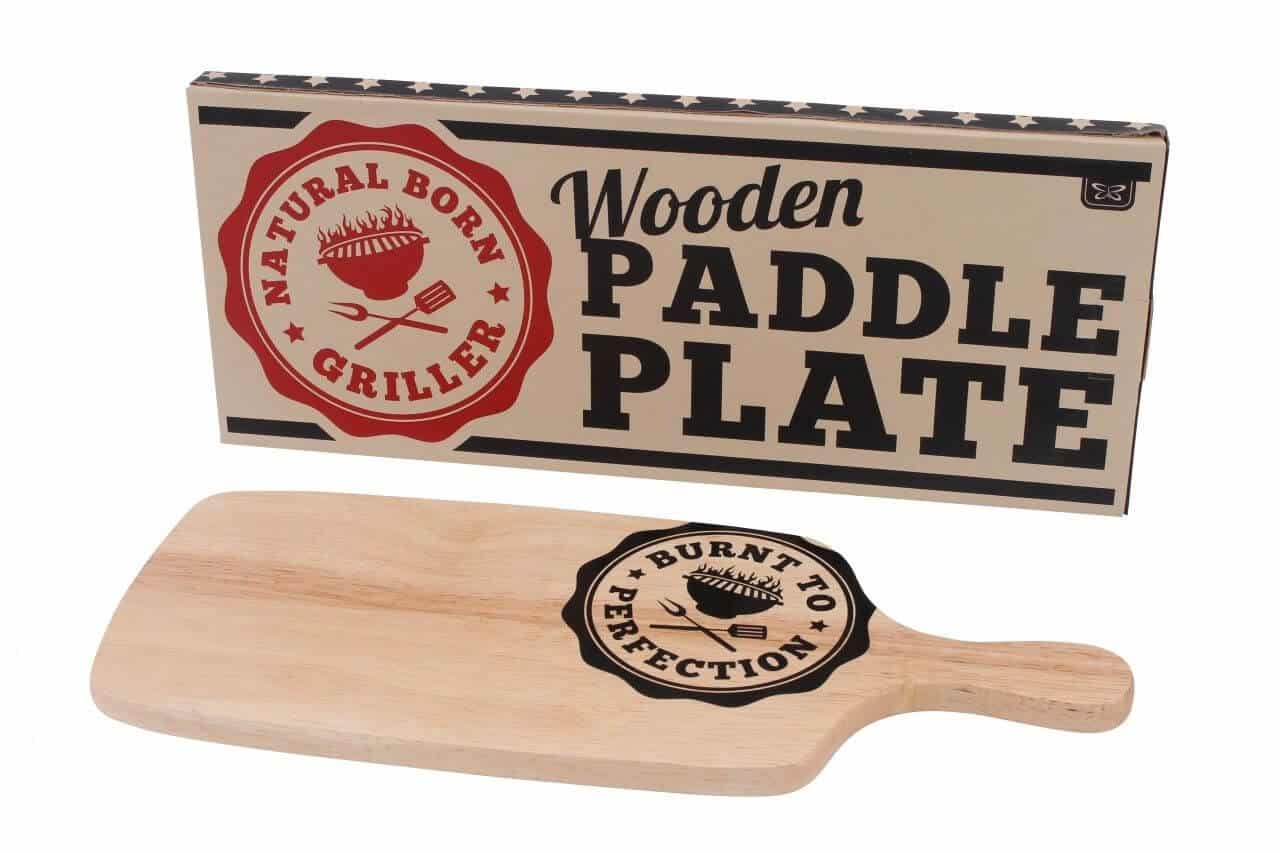 Dad's BBQ Wooden Paddle Plate
Dad's Bbq ' Burnt To Perfection' Platter 
£14.99
In stock
Description
Dad's BBQ Wooden Paddle Plate
Help Dad serve up a feast at your next BBQ in the most stylish way possible when you give him this Dad's BBQ Wooden Paddle Plate. He's a natural born griller, and everybody will know it when he serves up their summertime snacks with this cool novelty kitchenware.
Whether he's been slinging burgers and hotdogs on the barbie or lovingly grilling some chicken and halloumi kebabs, this Dad's BBQ Wooden Paddle Plate is the proper home for the food. He'll look the real deal serving up food on this sleek wooden serving board, which even features a seriously cool 'Burnt to Perfection' stamp. You'll see that stamp in no time at all when BBQ'd delights are served up to your family and friends on this awesome board.
The ideal Father's Day gift, this BBQ accessory is the must-have essential this summer. Not just limited to BBQ weather, you can even use this novelty gift for him when you're dining inside. It's the perfect serving board on Steak Night or can play host to your next few loaves of garlic bread. Whatever your needs, the Dad's BBQ Wooden Paddle Plate can cater for you. With this seriously awesome piece of novelty kitchenware, you'll definitely feel like you have a license to grill!
Dad's Bbq ' Burnt To Perfection' Platter 
Approx Size: Length 38cm Width 15cm Depth 1.5cm