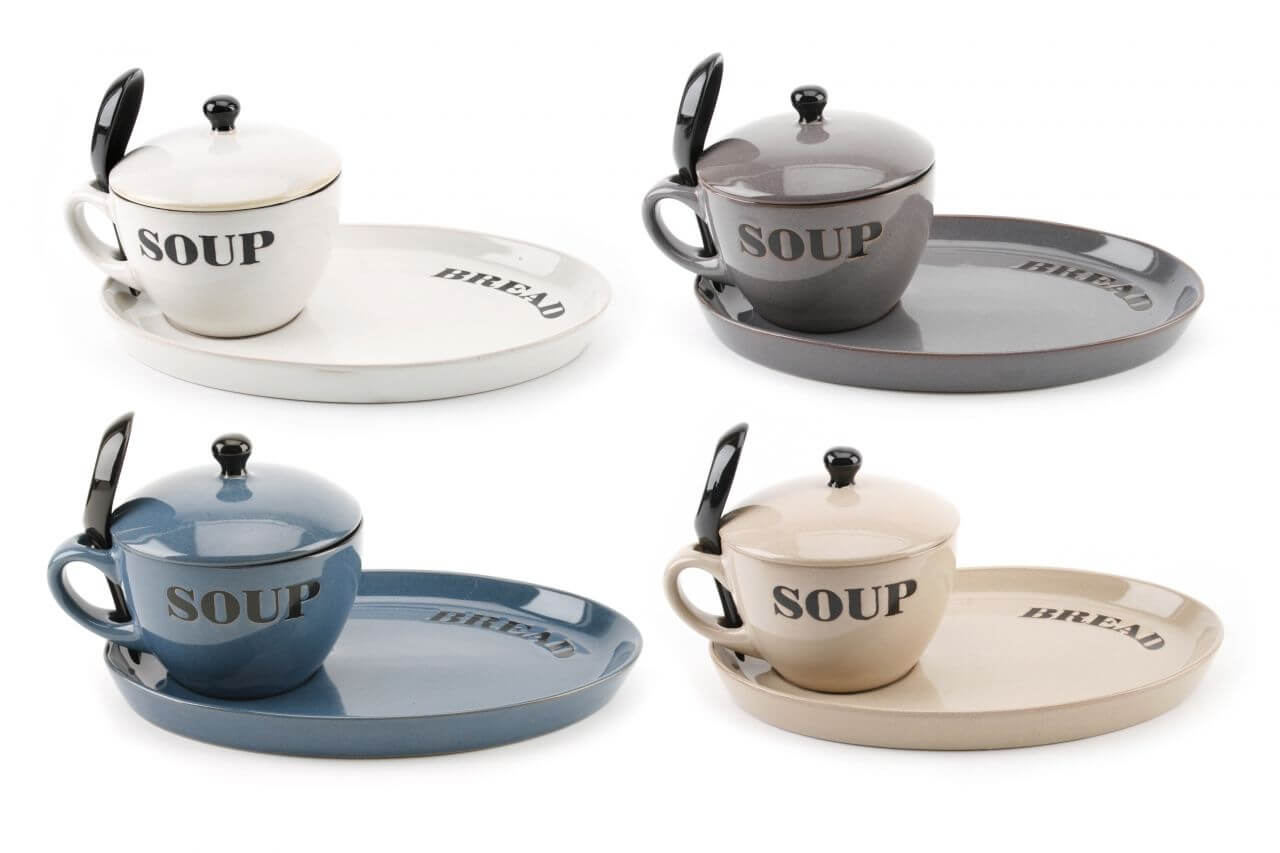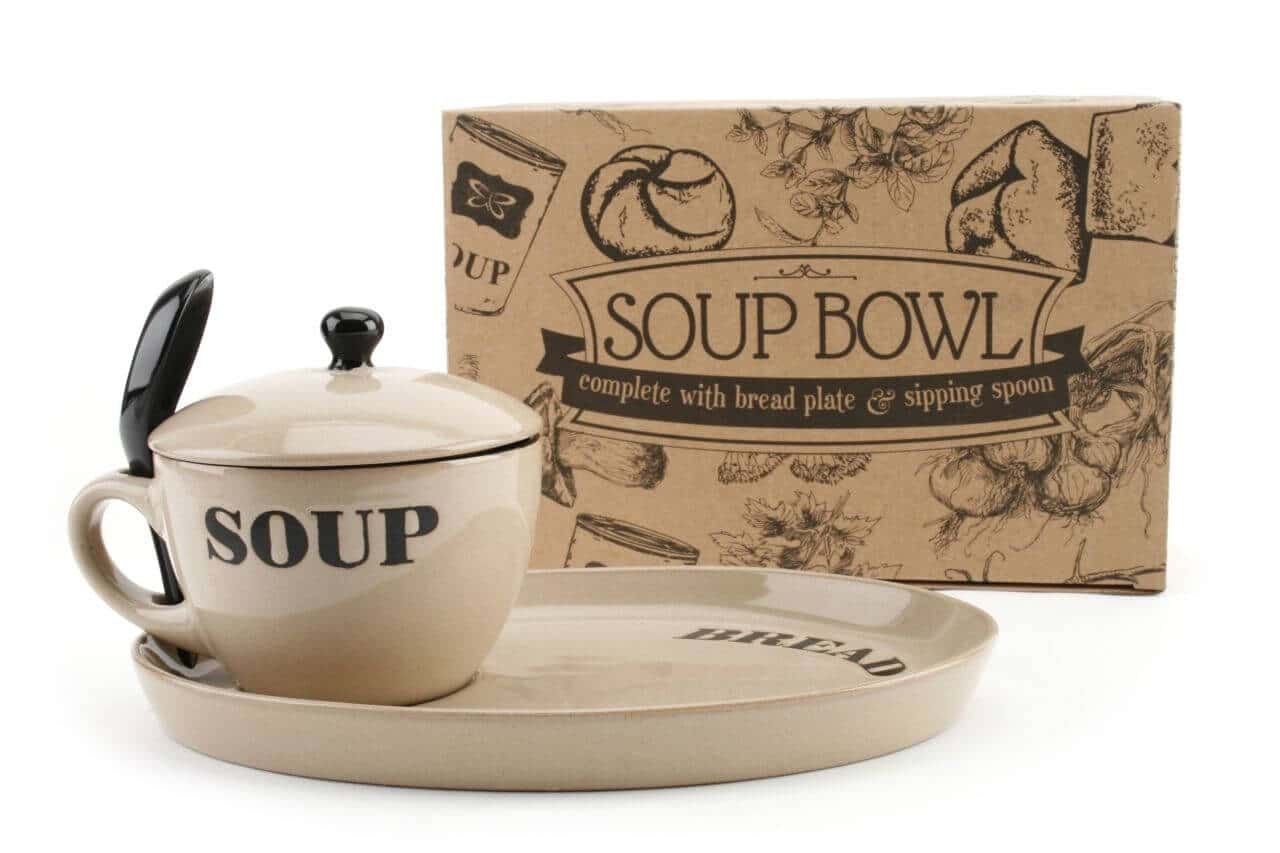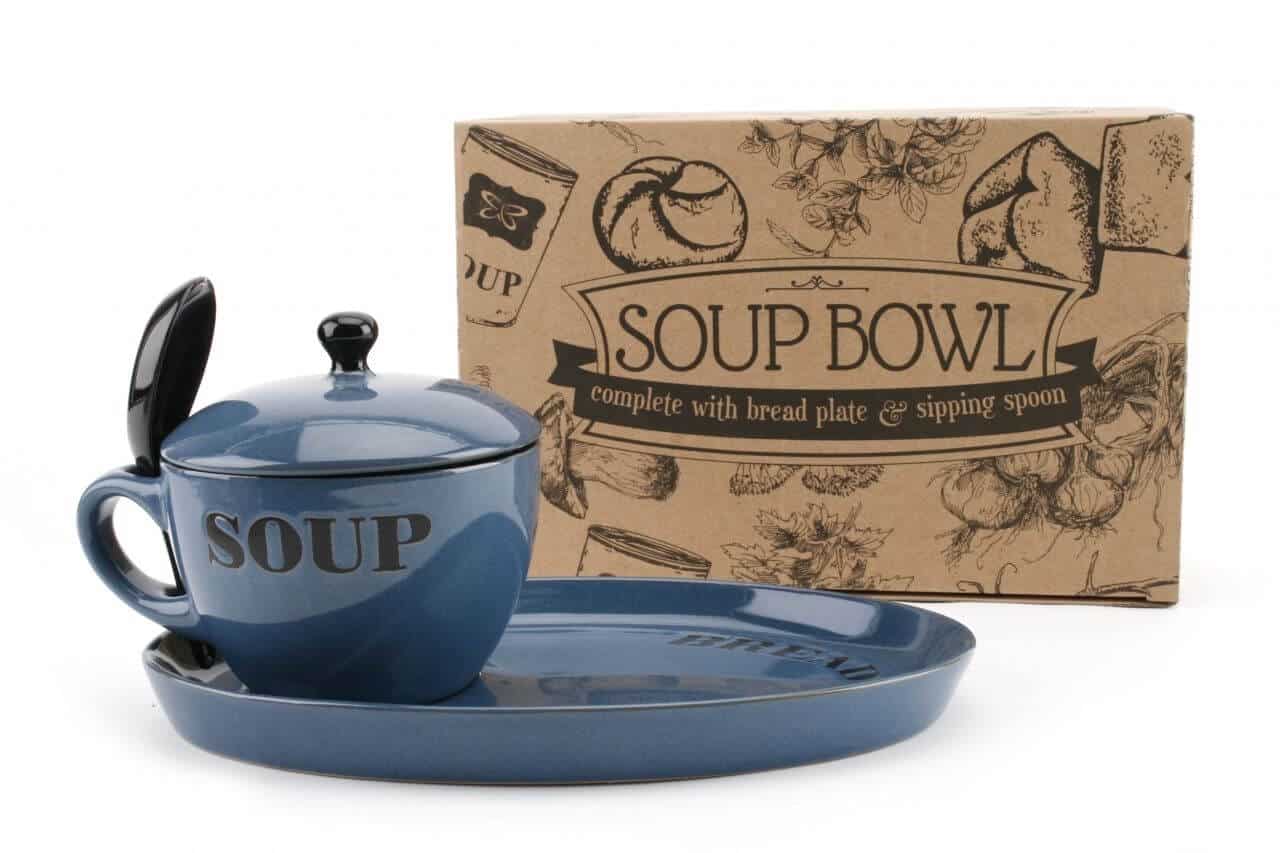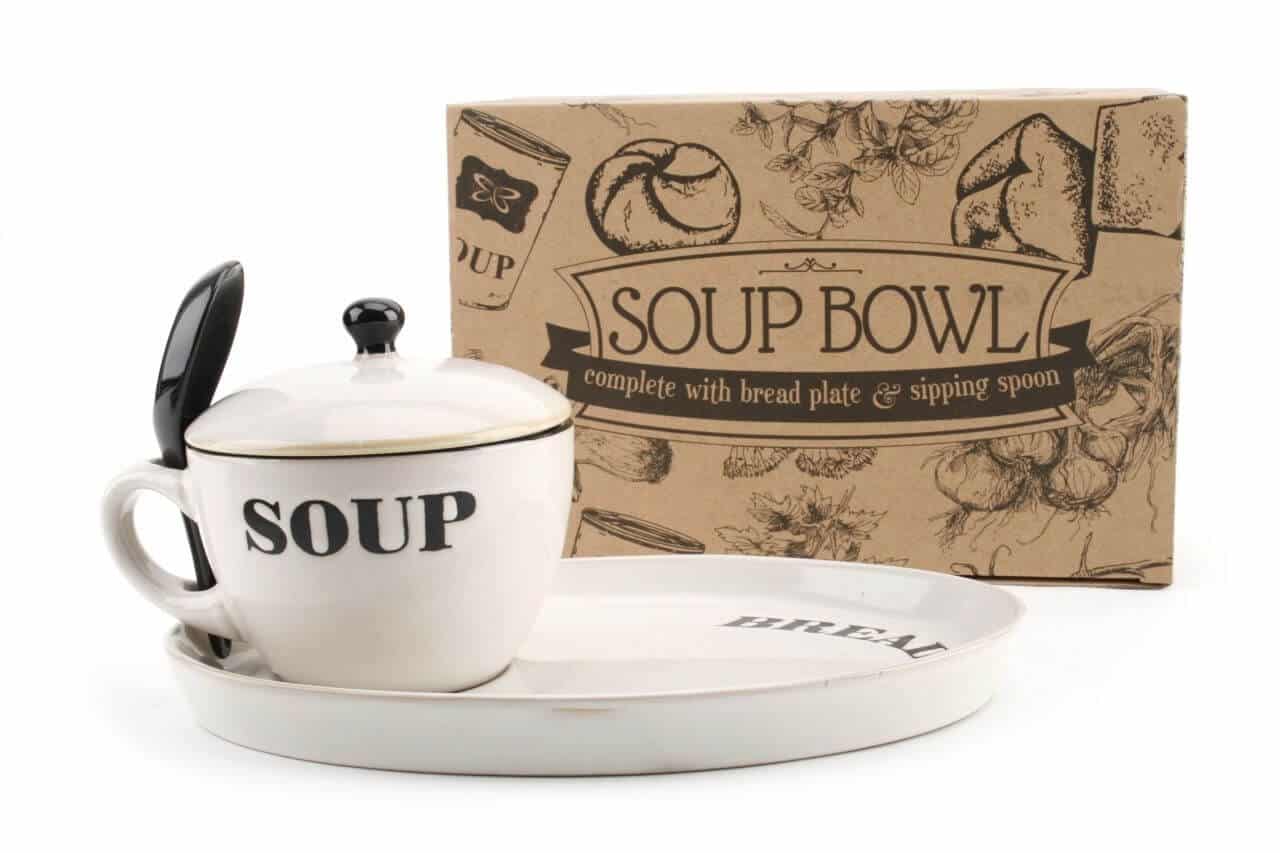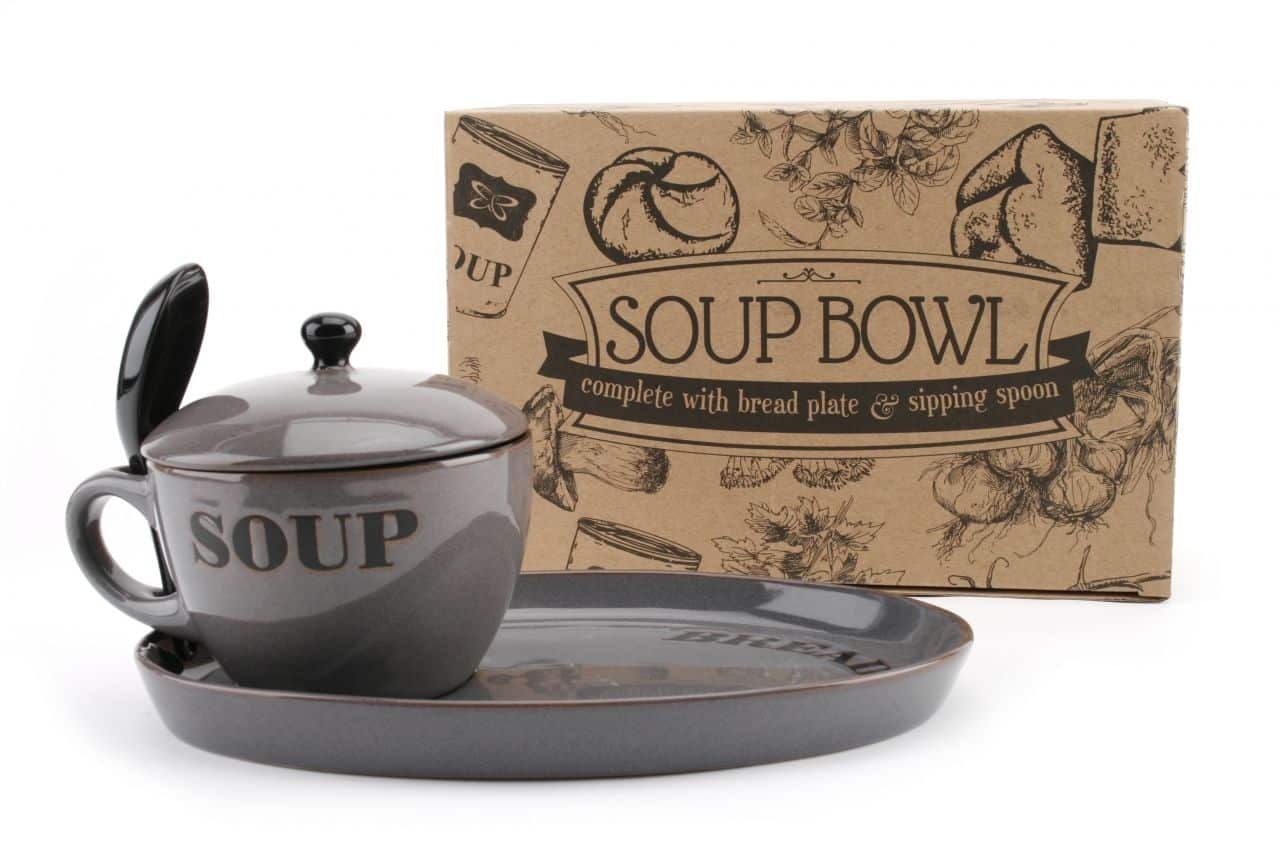 Soup Bowl With Lid, Spoon and Bread Plate – 4 Colours
Microwave and Dishwasher Safe
Dimensions
Soup Bowl: Height: 13cm
Diameter: 15cm Depth: 15cm
* All Dimensions are approximates
£17.99
Description
Additional information
Reviews (0)
Description
Soup Bowl With Lid, Spoon and Bread Plate – Choice of 4 Colours
Here we have everything you need when it comes to eating soup. Except the recipe. And the soup! But you do get a soup bowl with a lid to keep it warm, a spoon and a bread plate. The is the perfect gift for soup lovers. Maybe a great wintery gift for a loved one. Or maybe a soup bowl set for every member of the family. These soup bowls come in a variety of lovely natural colours, with matching lids, spoon and matching bread plates too.
The soup bowl set comes in a lovely gift box making it a perfect gift idea. And like soup, this gift will make the receiver feel all lovely and warm inside. Ahhhh isn't that lovely.
You'll also be pleased to know this is Microwave and Dishwasher Safe, which is brilliant. Heat the soup, eat the soup and put the soup bowl, lid, spoon and bread plate all in this the dishwasher.
Soup Bowl: Height: 13cm
Diameter: 15cm Depth: 15cm
* All Dimensions are approximates