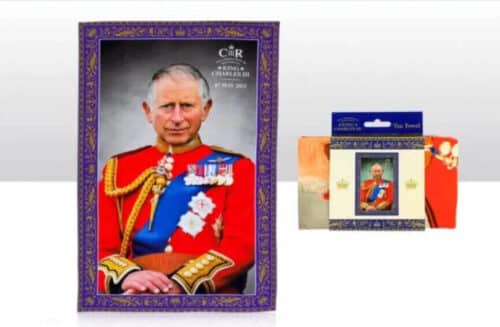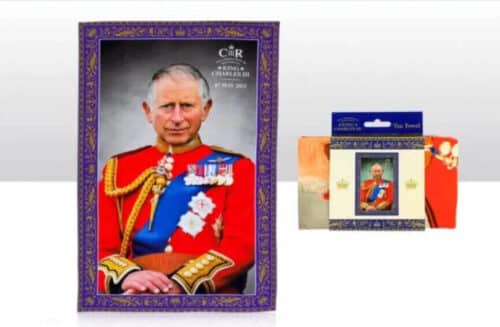 King Charles Coronation Cotton Tea Towel
King Charles III Coronation 100% Cotton Tea Towel
Brand New – In stock & Ready to Ship
Commemorative Keepsake Item
Features a wonderful image of King Charles III and is finished with a grand decoration.
Approx Size: 76cm x 45cm
£12.95
Description
King Charles III Coronation 100% Cotton Tea Towel
Brand New – In stock & Ready to Ship
Commemorative Keepsake Item
Celebrate King Charles III Coronation this year with this beautiful 100% cotton tea towel that comes in a presentation sleeve.
Features a wonderful image of King Charles III and is finished with a grand decoration.
BRAND NEW
Approx Size: 76cm x 45cm
Perfect souvenir to keep and also makes a lovely gift.