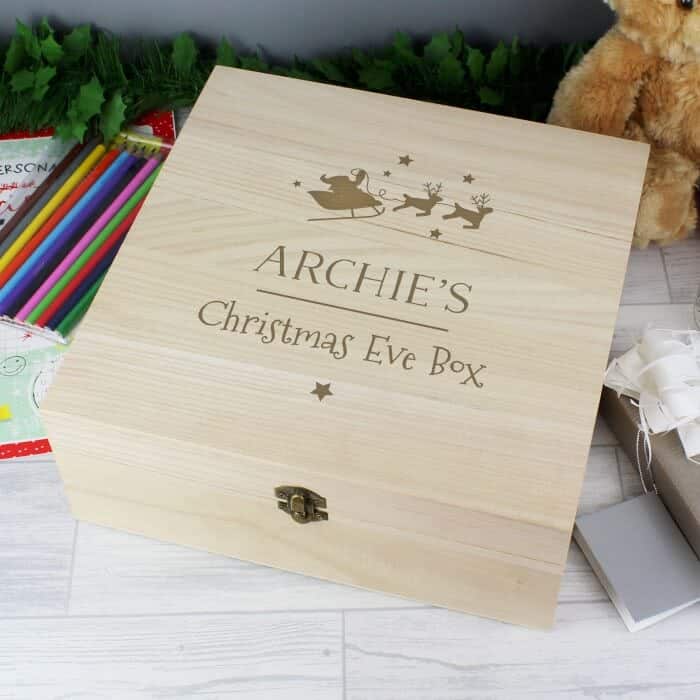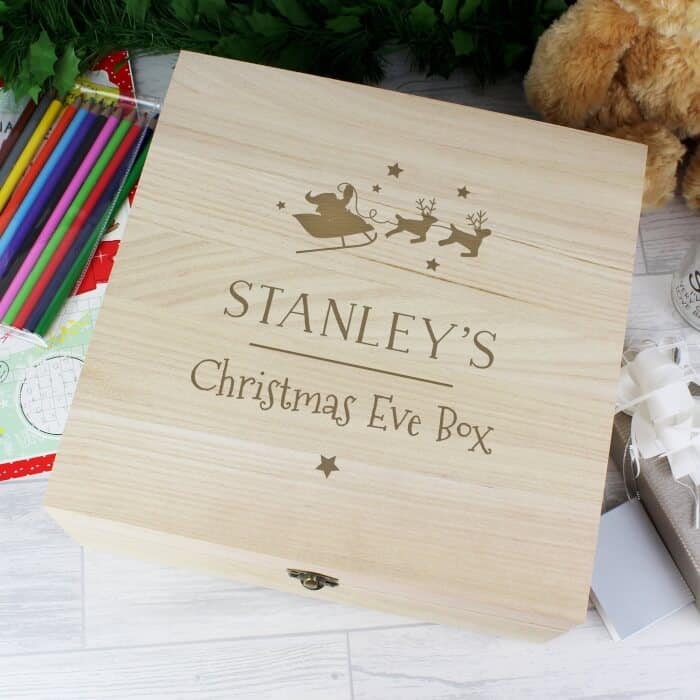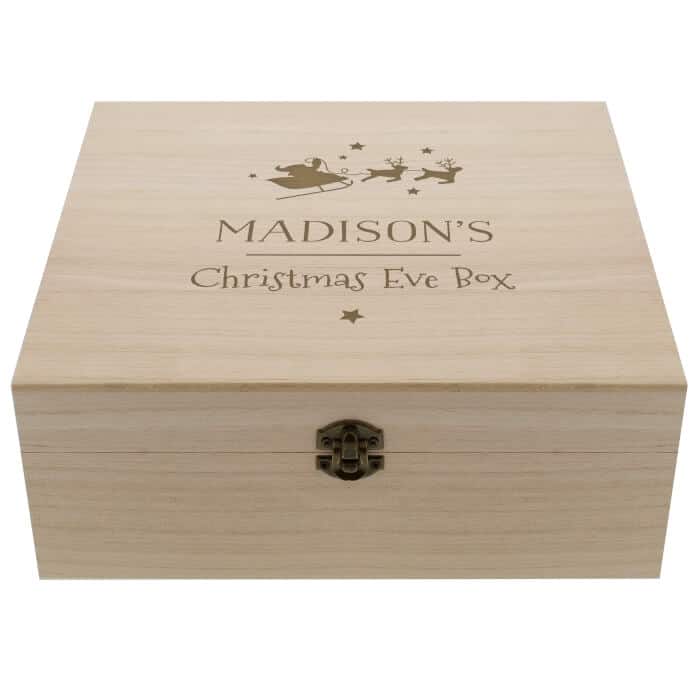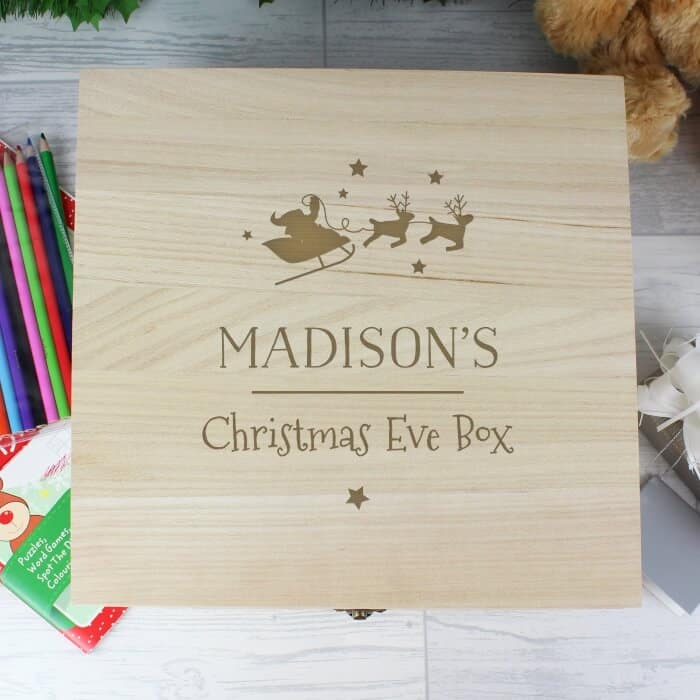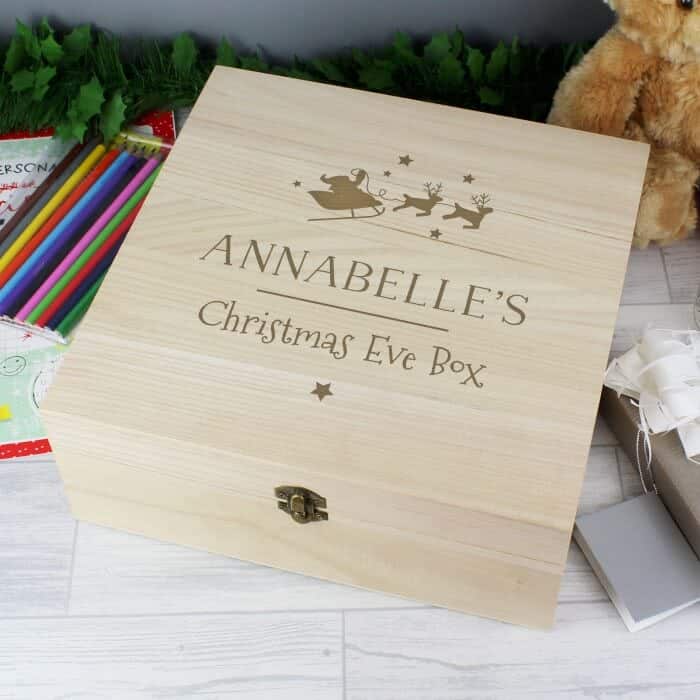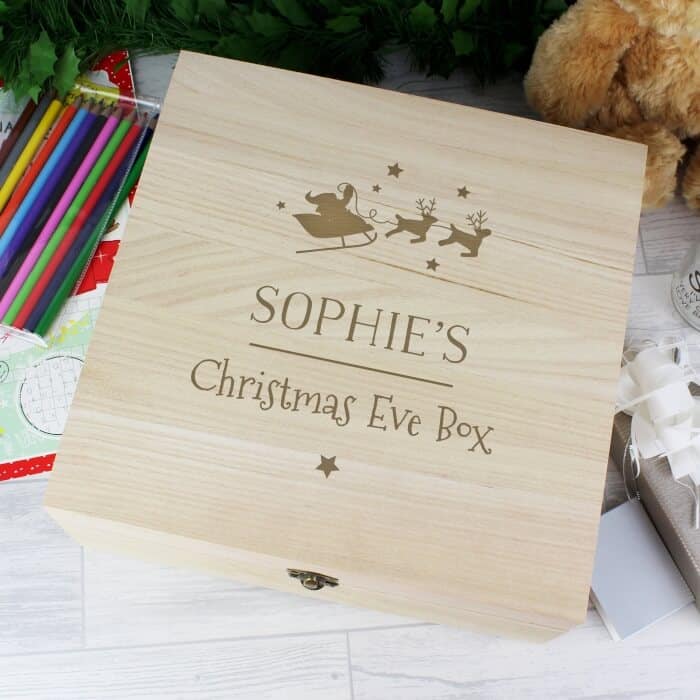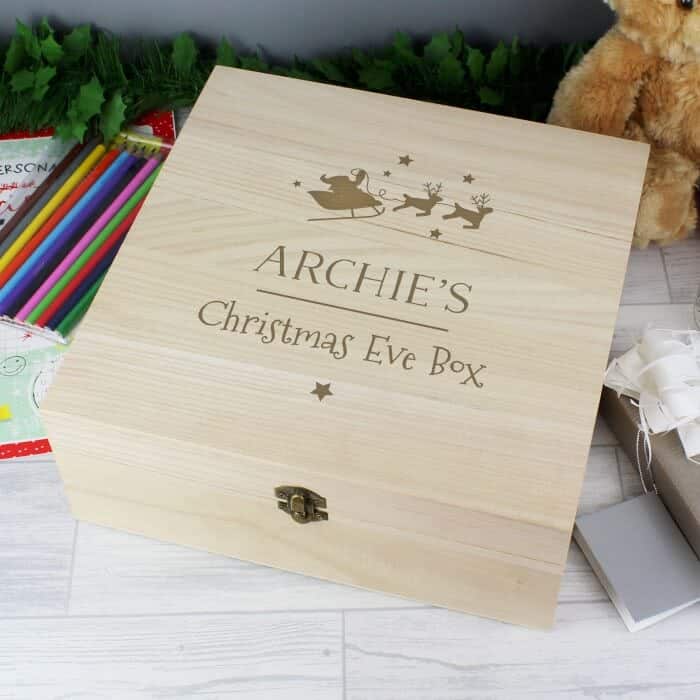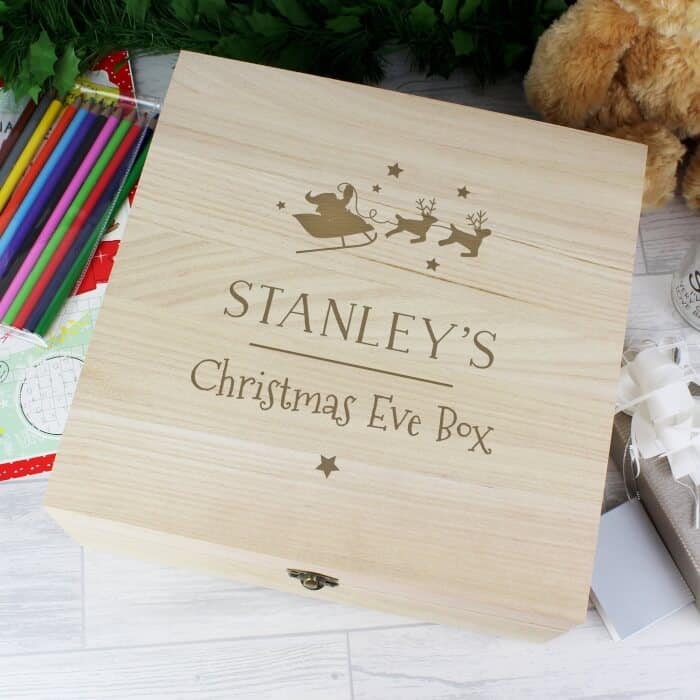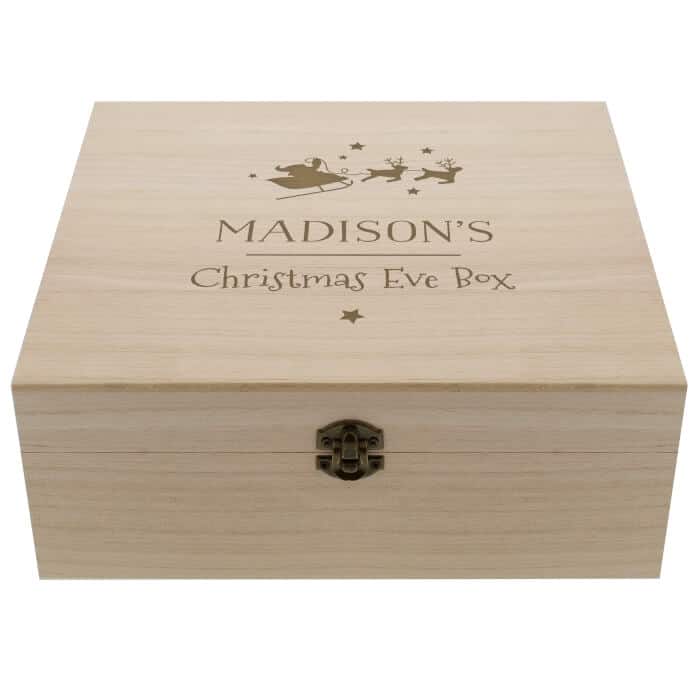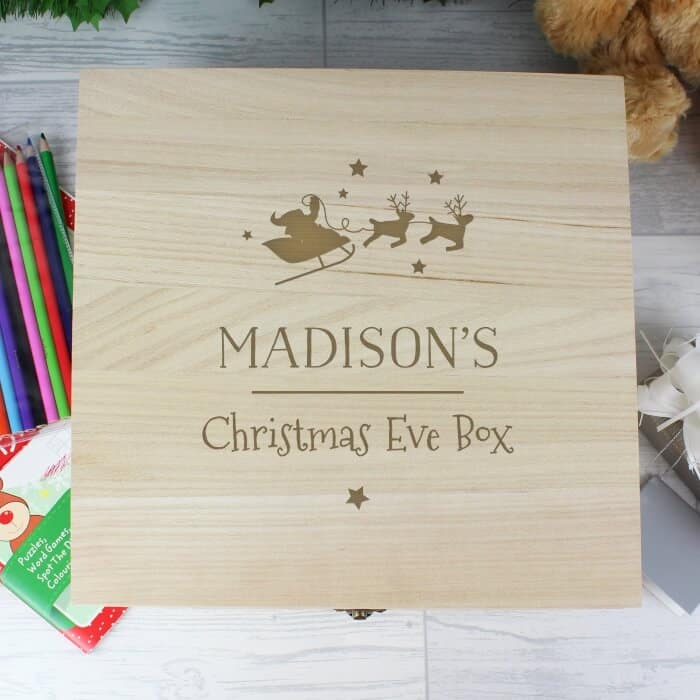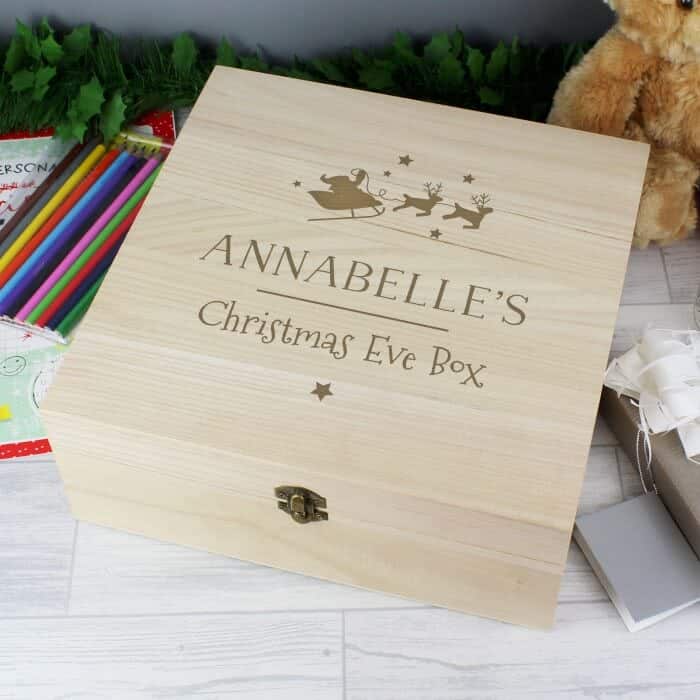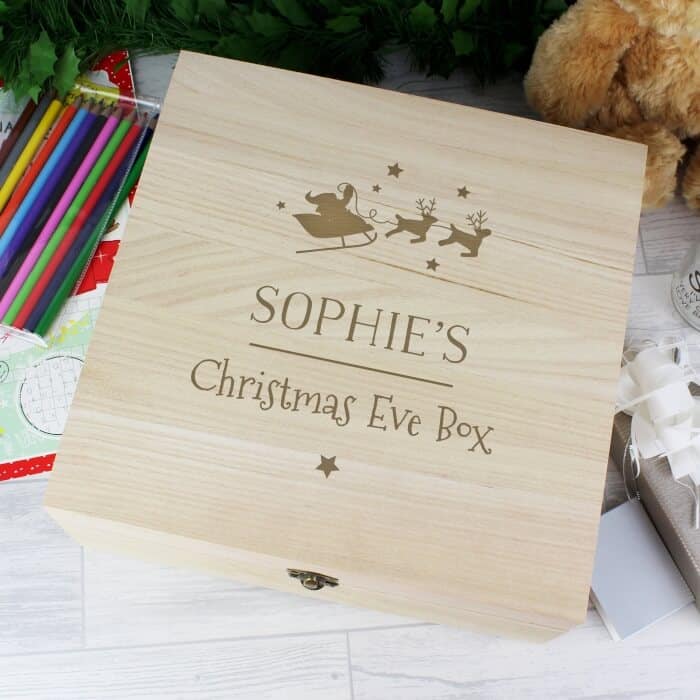 Personalised Wooden Christmas Eve Box
Fill this Personalised Wooden Christmas Eve Box with treats and surprises to keep the little ones entertained this Christmas Eve.
The box can be personalised with a name up to 12 characters. Please enter the apostrophe and 's' if required.
The name entered will appear in upper case.
The words 'Christmas Eve Box' are fixed and cannot be amended.
The box features a metal clasp and hinges.
Please note that each box is crafted from natural wood and so may feature small imperfections and differences in grain, knots and colour.
This Christmas Eve box is suitable for small gifts like DVDs, books, pencils, chocolate and sweets. All of which adds to its own unique character!
£22.99
Description
Spoil your little one this Christmas ever and fill this Personalised Wooden Christmas Eve Box with treats, surprises and little presents. They'll be entertained for hours and will want to have their special Christmas Eve box out every year
Add their name to this personalised gift, to make sure everyone in the house knows who it belongs to, and whose presents and treats are inside. With plenty of space for small gifts, such as DVDs, books, chocolate, sweets and little games, the Personalised Wooden Christmas Eve Box is bound to be bring a smile to their face as soon as they see it, and curiosity to their mind as soon as they start thinking about it! The Christmas tree is for the whole family, but this personalised box is a gift for him or her alone. They can keep their presents to themselves
Perfect as a novelty gift for the holidays, and as a small stocking filler, the Personalised Wooden Christmas Eve Box is great to have in your house throughout the festive period. Whether it's a gift for her or him, this cool gift for kids is guaranteed to become a permanent fixture in your decorations set-up for many Christmases to come!
Height: 11.5 CM
Width: 28.5 CM