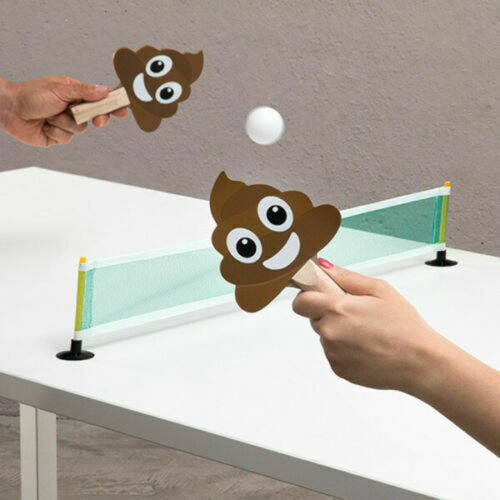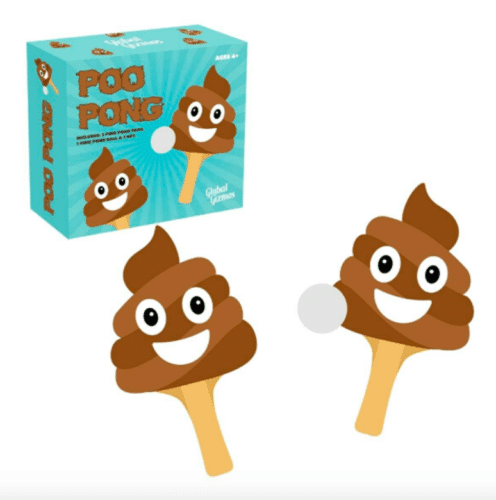 Poo Ping Pong Game
Compact and portable, it's a fun game to play wherever you poo.
2 PLAYER POO PONG – NOVELTY GIFT
2 ping pong paddles. 2 ping pong balls. 1 net.
Suitable for ages 6+ years.
Brand: Global Gizmos
£8.95
Description
Why play ping pong when you can play ping poop?
This Poo Pong Game takes the fun of ping pong to a whole new level by swapping standard paddles for poo-shaped bats.
Use the suction cups to attach the net to any surface, then grab a poop-shaped paddle to play the ball back and forth.
Compact and portable, it's a fun game to play wherever you poo.
2 PLAYER POO PONG – NOVELTY GIFT
2 ping pong paddles. 2 ping pong balls. 1 net.
Suitable for ages 6+ years.
Brand: Global Gizmos