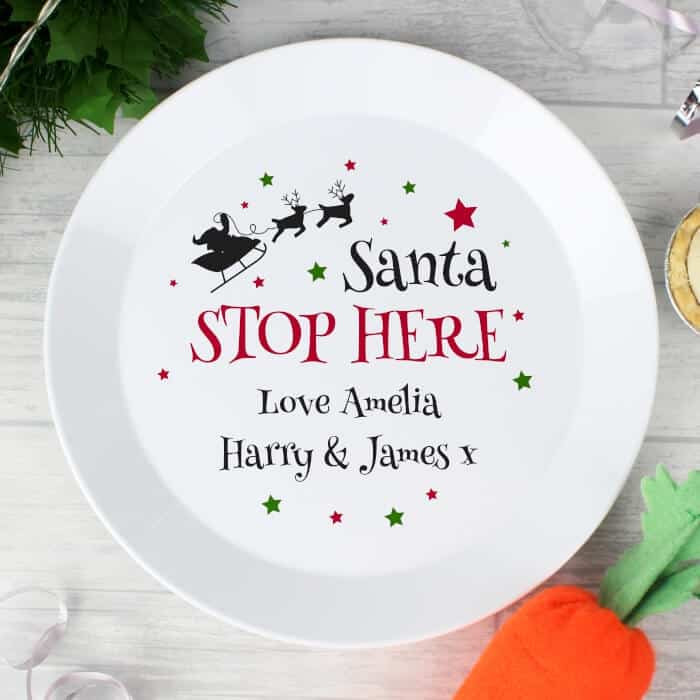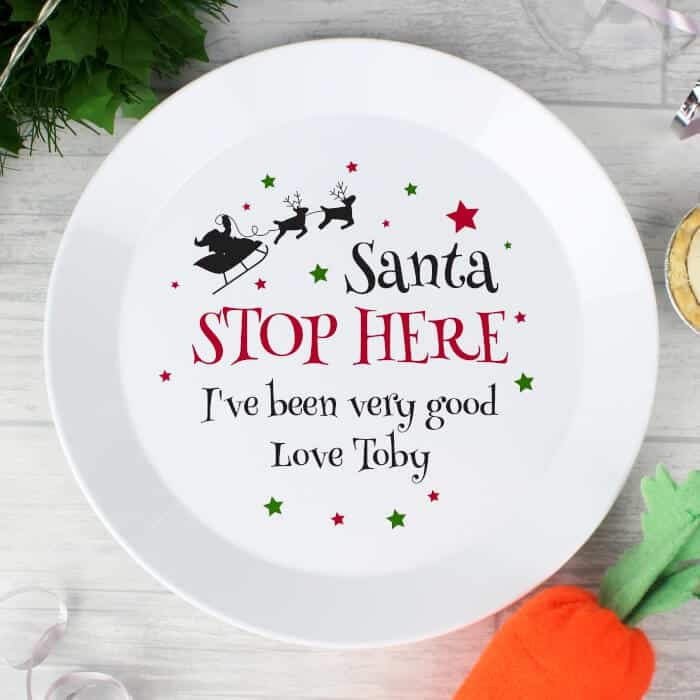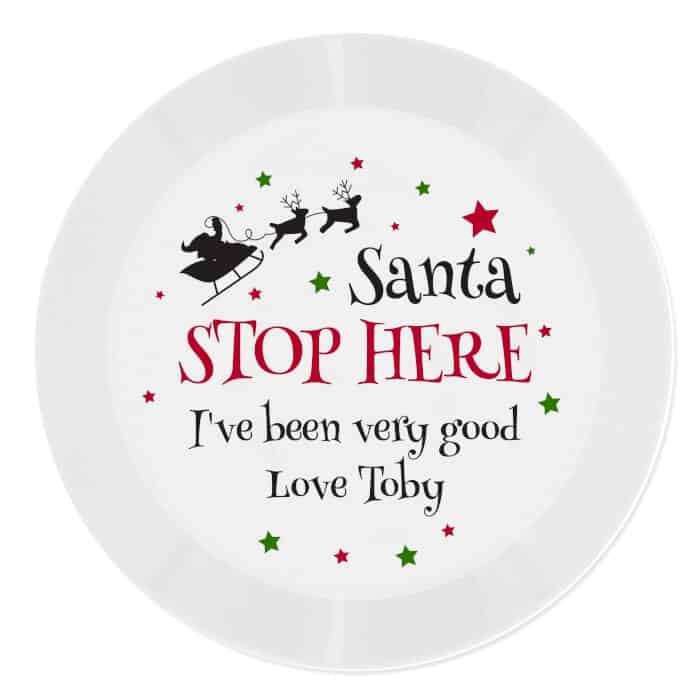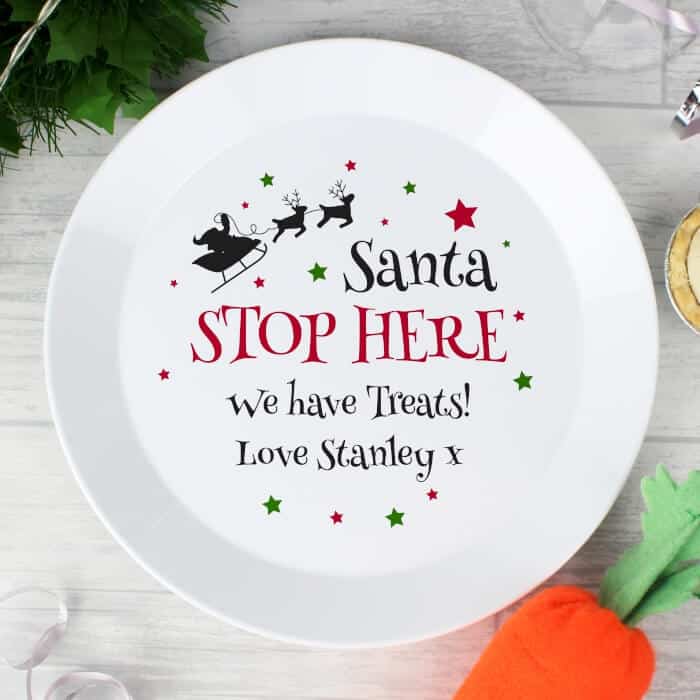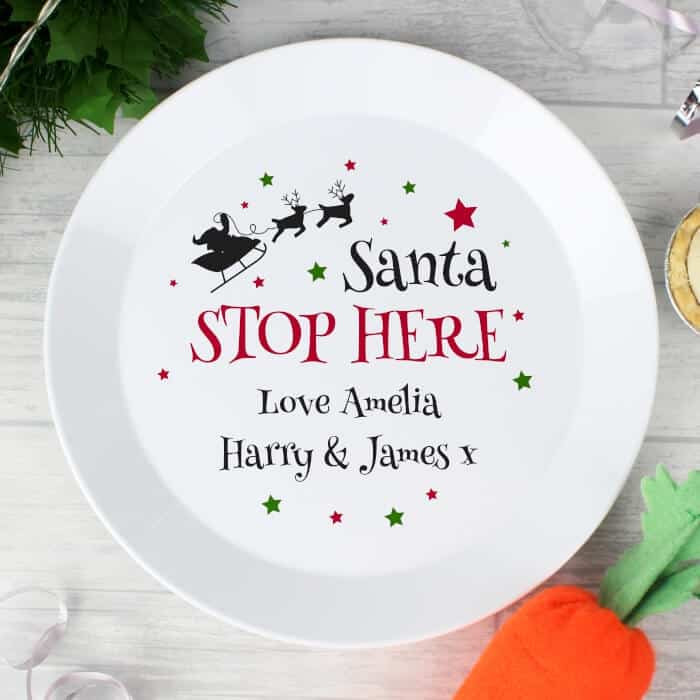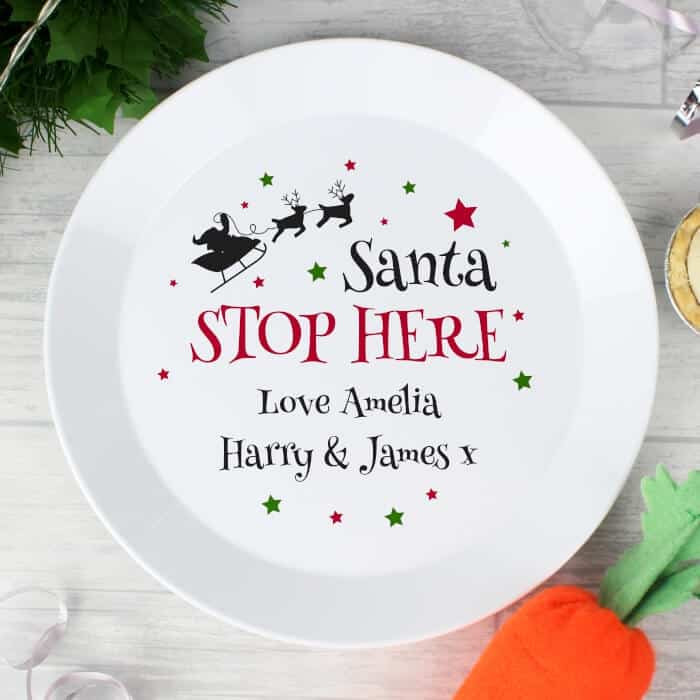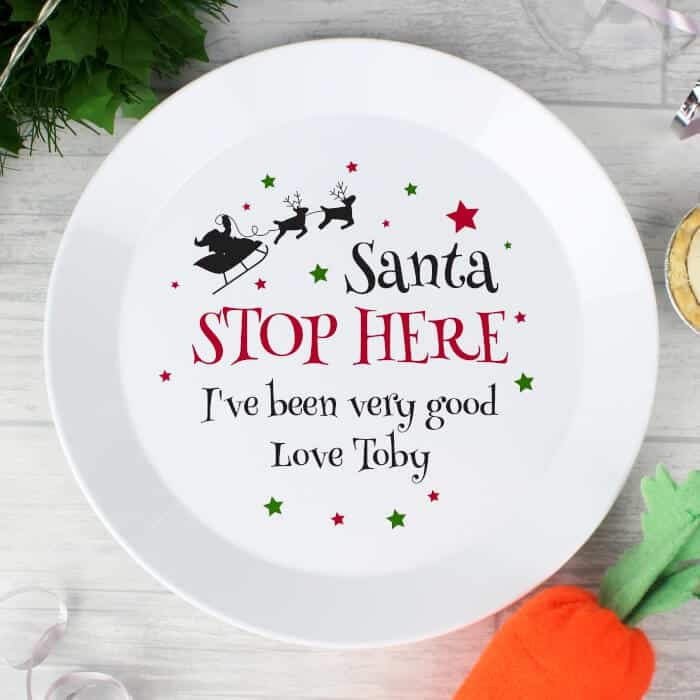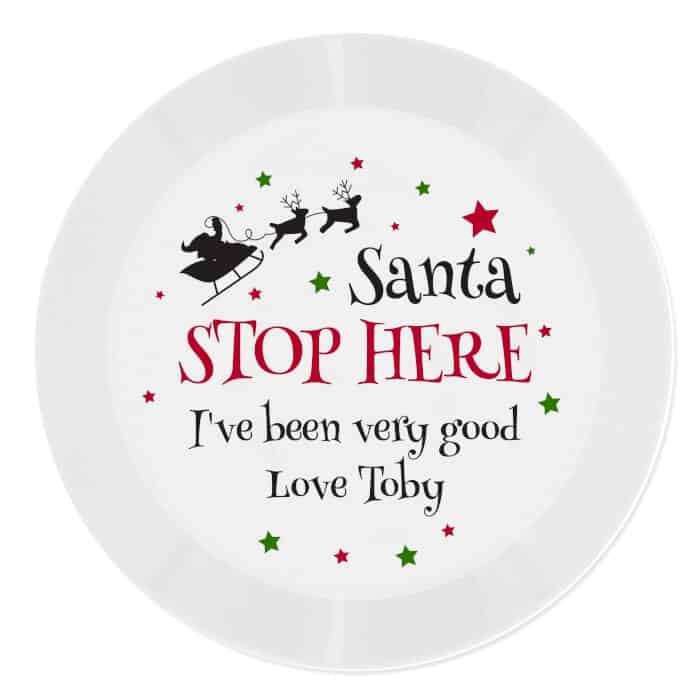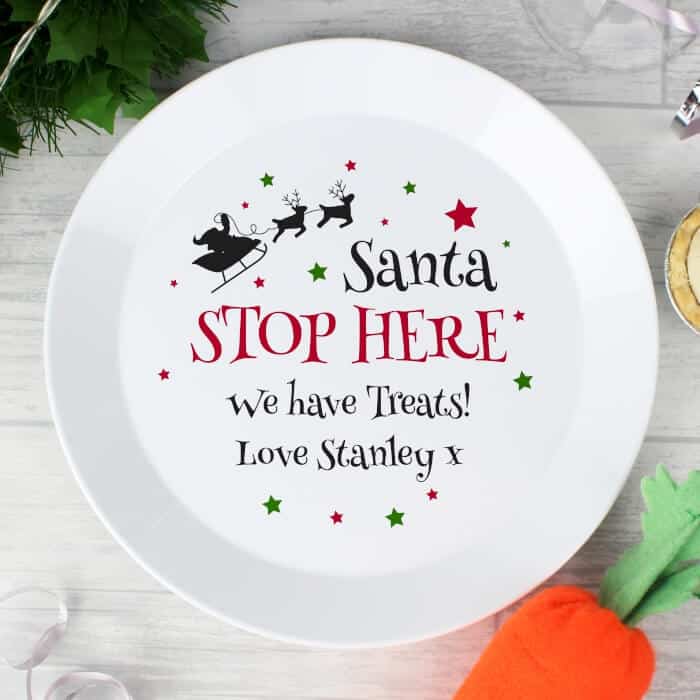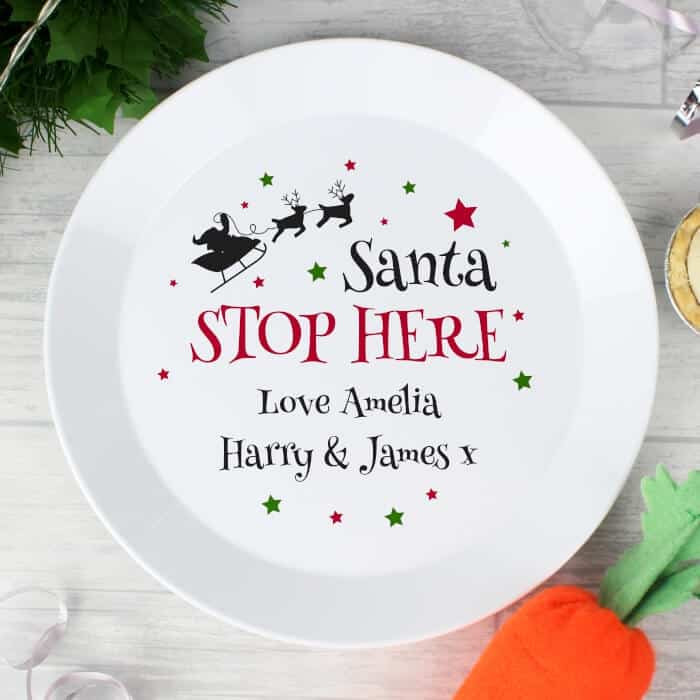 Santa Stop Here Personalised Plate
Leave Santa and Rudolph a tasty treat on Christmas Eve with this fantastic personalised Santa Stop Here Plastic Plate.
This plate can be engraved with any message over 2 lines, 20 characters per line.
All personalisation is case sensitive and will appear as entered.
Please avoid entering your personalisation in block capitals as this may result in the text being difficult to read.
'Santa STOP HERE' is fixed text.
Hand washing is recommended.
Made from plastic.
The plate is plastic and is shatter resistant.
The diameter of the plate is 7.5 inches.
£9.99
Description
Santa Stop Here Personalised Plate
Make sure Santa knows which house he's visiting when you lay out a treat for him on the Santa Stop Here Personalised Plate. He?ll always remember your house as one of his favourites when you make use of this cool Christmas gift for kids, and maybe he?ll even bear it in mind when he's deciding on next year?s presents!
Help your little one give Santa the warm welcome they deserve with the Santa Stop Here Personalised Plate. They can set out a glass of milk and a mince pie for Mr Claus, and even leave a carrot for Rudolph and the other reindeers. They'll even be able to add their own name and little personal message to this fun Christmas gift, so Santa knows exactly who to thank (and maybe even reward). You'll won't help but be delighted when you see the excitement in your child?s eyes when they get to prepare for Santa?s arrival with this cool personalised gift.
Why not give this fun novelty gift as an early stocking filler for your little one? A great gift for boys or girls, the Santa Stop Here Personalised Plate is sure to be part of your Christmas Eve tradition for years to come.
Height: 19 CM
Width: 19 CM
Depth: 2 CM