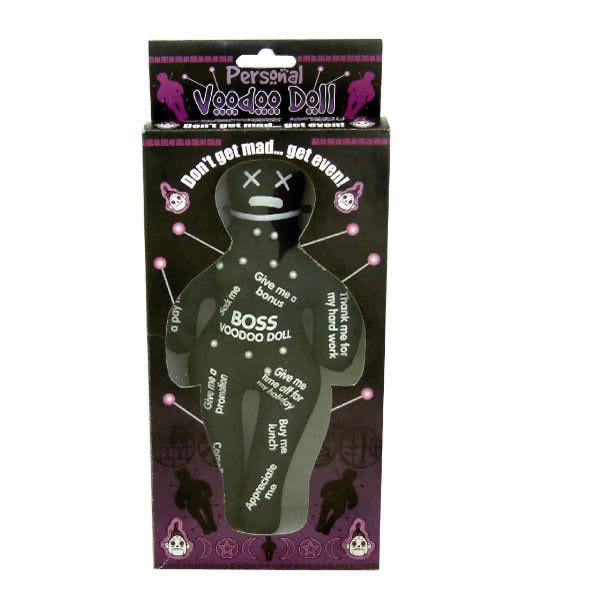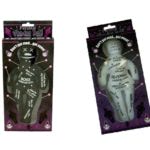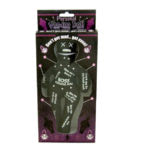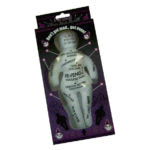 Boss/Revenge Voodoo Doll
This is a great novelty item. Its a well thought out fun gift. But please remember, it's just a bit of twisted fun.
Revenge is best served sweet!
£3.79
Description
Additional information
Description
Get all that stress off your chest and passively take it out on your boss or mortal enemy with the Boss/Revenge Voodoo Doll! Designed to let you work through your issues with your line manager or nightmare neighbour, this novelty gift is just the thing you need to laugh off your anger.
The rude and potentially offensive gift is available as a specific voodoo for your boss, with specific slogans about the salary, holiday and appreciation issues that we often have to endure in the workplace. Or, you can opt for a more generic voodoo doll that lets you inflict some gruesome (but imaginary) injuries on annoying neighbours, co-workers or ?friends?! Either way, you'll find a healthy and amusing outlet for your anger as you unleash your frustration on your Boss/Revenge Voodoo Doll.
The Boss/Revenge Voodoo Doll works as a quirky gift for him or her, and is perfect for a stag party or hen party. we've all got that one person in our lives who drives us crazy, so take your stress out on the doll instead! Or, why not be really brave and give this funny gift to one of your co-workers as a secret Santa present this year? If your boss has a sense of humour, they might even join in with the laughs!
Please note these Voodoo Dolls are a Fun Novelty Gift and wont really do any harm but letting it all off your chest might do you the world of good!
The size of the dolls are approx: 20cm x 10cm
BOSS VOODOO DOLL:
Voodoo doll complete with slogans and pins to get revenge on that horrible boss!
This Boss Voodoo Doll is made from black polyester material.
REVENGE VOODOO DOLL:
This Revenge Voodoo Doll is made from white polyester material.