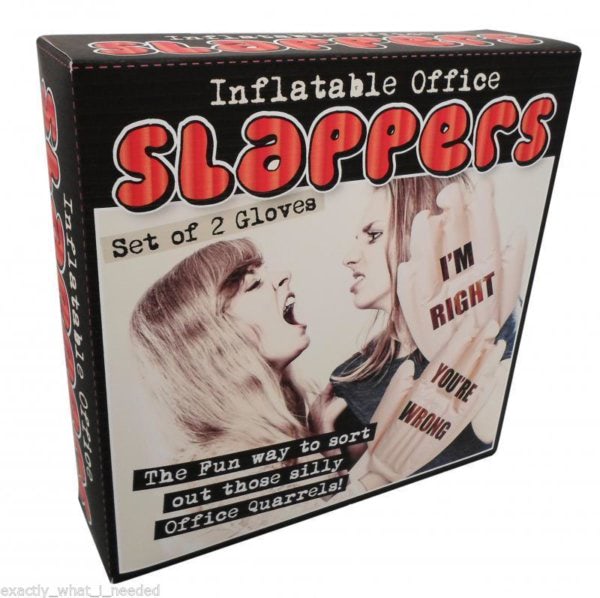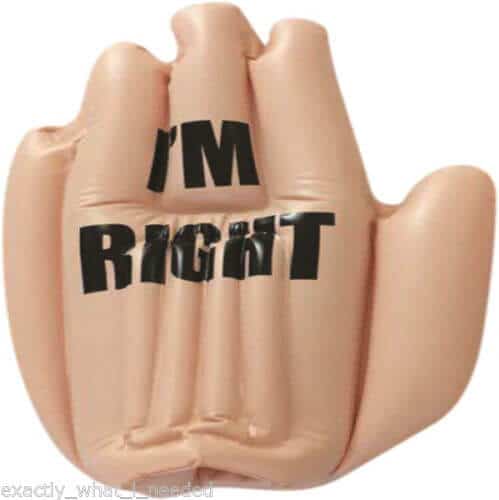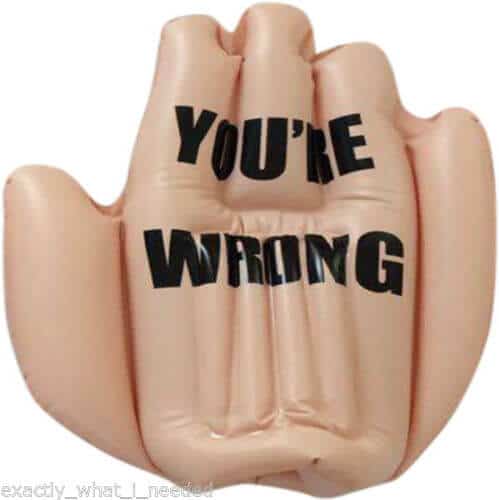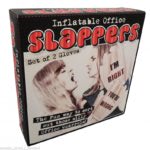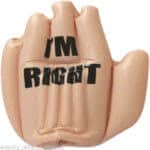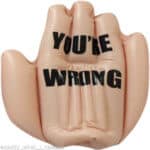 Inflatable Novelty Gloves – Office Slappers
OBVIOUSLY this is a novelty gift and we would never suggest slapping around a colleague. Even if you are right!
** Due to the number of slappers in the workplace, this item is currently out of stock***
Description
Inflatable Novelty Gloves – Office Slappers
Get it off your chest with these I'm right / You're wrong Inflatable novelty gloves.
It's a great fun item that will help clear the air in the office or even at home. We all know you should never keep things bottled up inside. So next time you have an issue, that you need to solve, get out the Inflatable Novelty Office Slappers gloves and just let it all go.
If this is for office use, i'm quite sure the boss will be impressed out how quickly and easily you can move on from silly trivial little incidents that occur. The novelty gloves are a funny gift and are a great idea for secret Santa gift ideas.
Every office needs some office slappers!?Perfect for secret Santa gifts and great for team bonding… will definitely bring the team "closer"