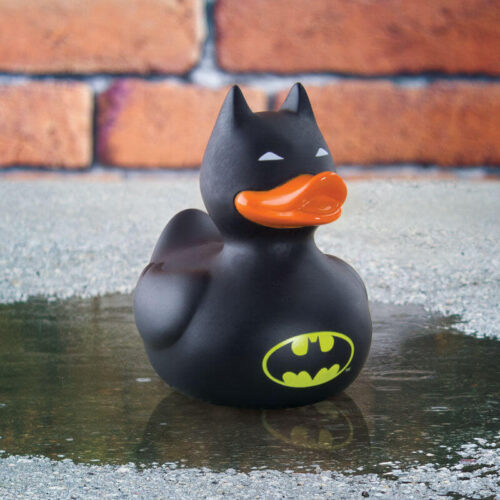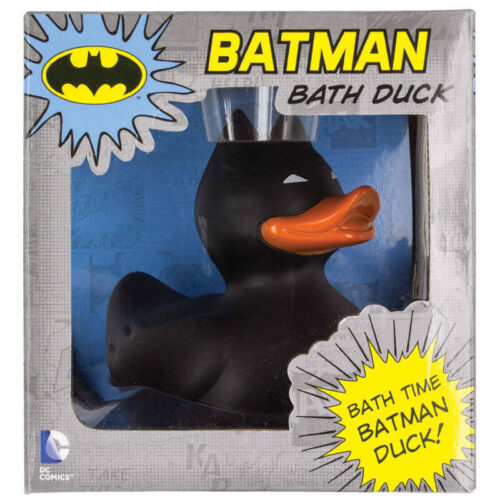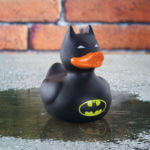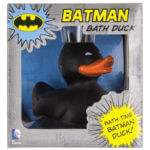 Official Licensed Batman Bath Rubber Duck- DC Comics
There is no doubt that Batman is one of the most popular superheroes of all time. So you got to get this for your bathroom!
Bathing ducks have been around for over 70 years with the first yellow "rubber duck" hitting the shelves in 1940, and actually a similar age to Batman himself who first appeared in the DC Detective comics in 1939.
£4.99
Description
Additional information
Description
Official Licensed Batman Rubber Bath Duck
Make every bath time super with the Batman Bath Rubber Duck. This officially licensed DC Comics merchandise is about as classic as they come, with trademark pointy ears mask and the bat symbol displayed proudly across his chest. A cool kids gift, this vigilante rubber duck is the perfect sidekick for any bath time and will have you feeling like a hero in your own right.
The Batman Bath Rubber Duck floats on top of the water, offering his protection from boredom and from any dangerous formations of bubbles! This cool gift for boys adds some fun to their bubble bath and offers an amusing distraction for what can be a child?s worst nightmare!
The Batman Bath Rubber Duck is the perfect stocking filler, and is sure to bring a smile to their little face as they now get to bathe in the protection of The Dark Knight himself! Or why not be a bit of a Joker and pick up this rubber duck as a secret santa for a co-worker, friend or boyfriend. This fun novelty gift for him is sure to go down well and get your heroic eye for gift-giving noticed.
What's more, Gotham?s favourite hero (in rubber duck form) is available at this criminally discounted price!
The Bath Duck floats safely on the surface of the water, providing a fun distraction when spending time in the tub, and is an amusing alternative to the more traditional plain yellow duck bath toy.
Packaged in a classic Batman comic design cardboard box and is fully licensed from Batman publishers DC Comics.
Size: 9cm tall.
Not suitable for children under 36 months