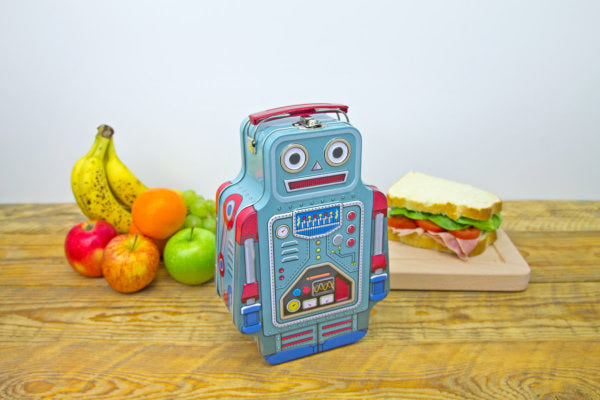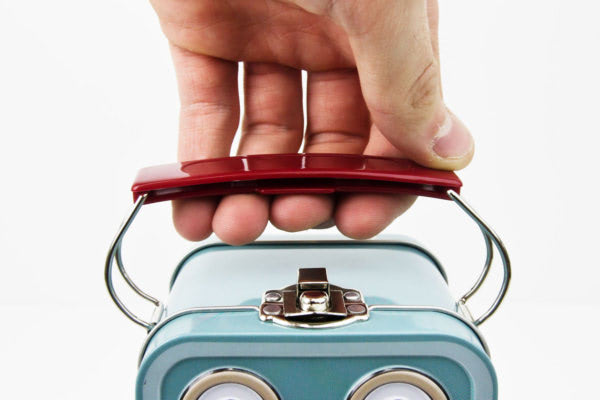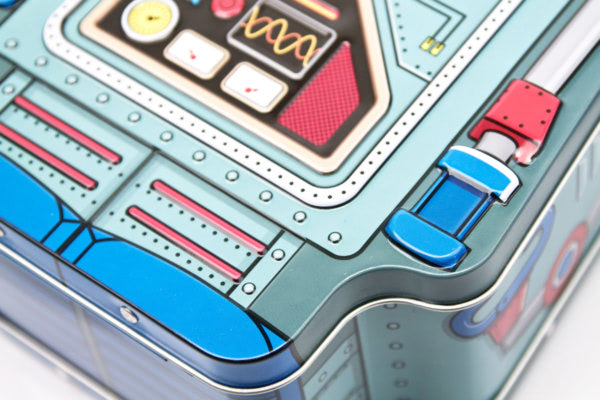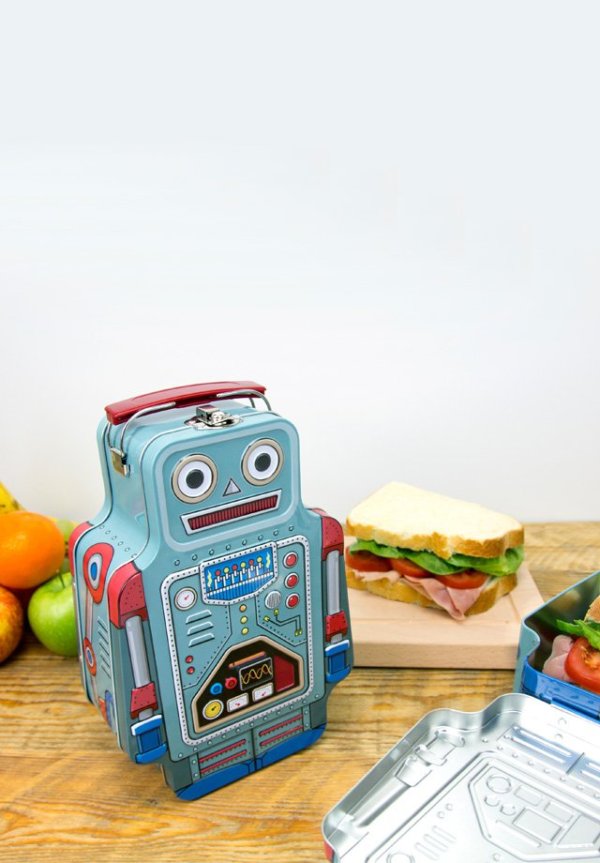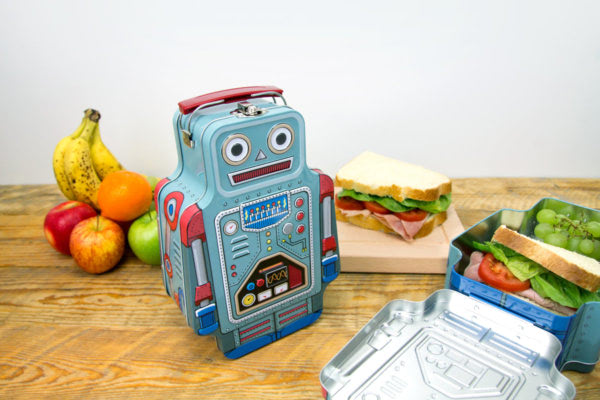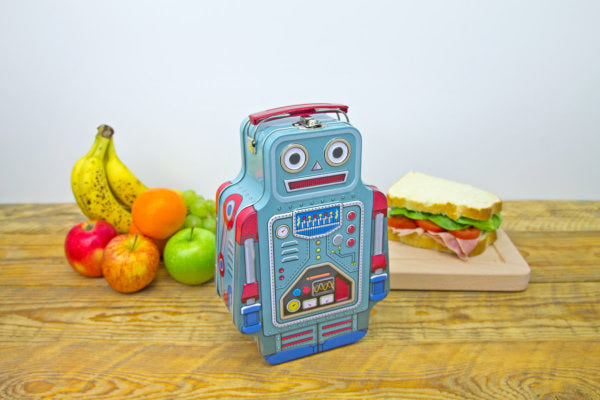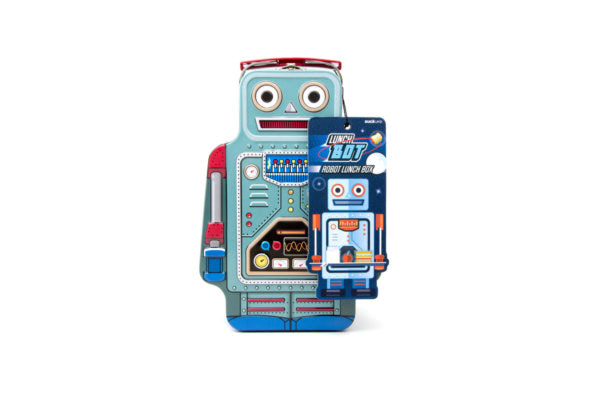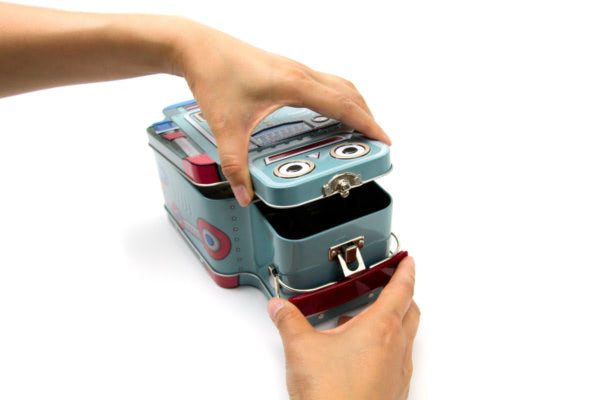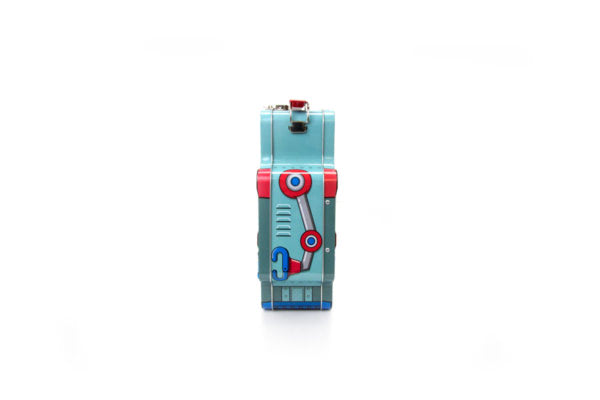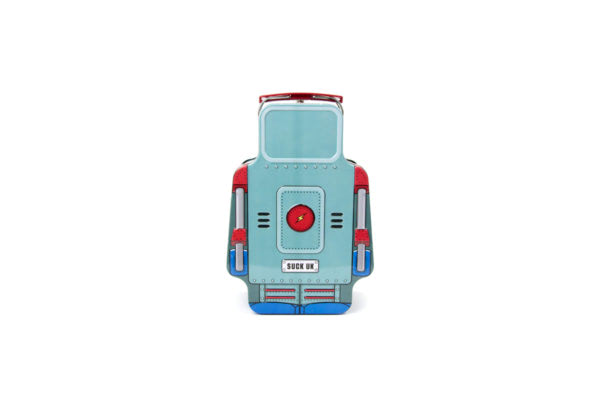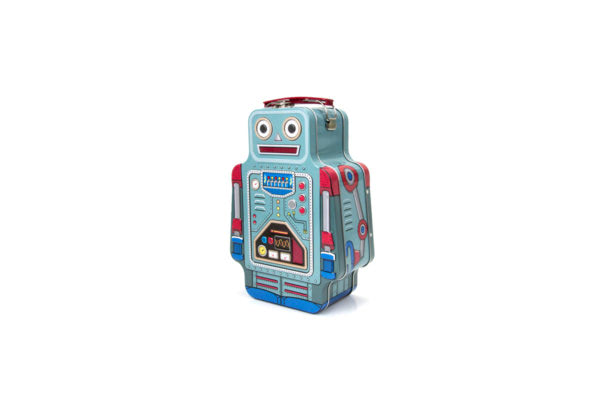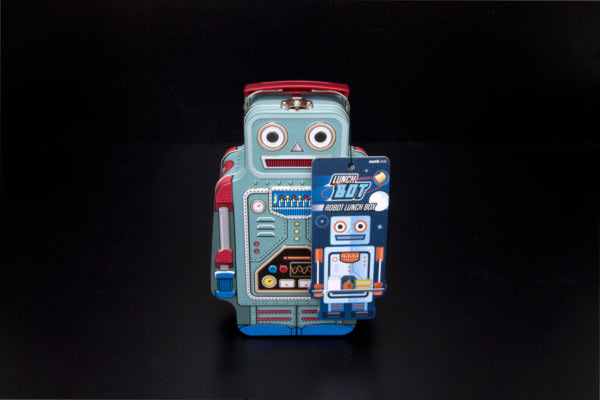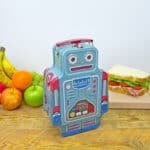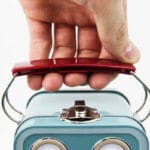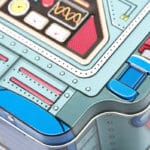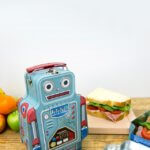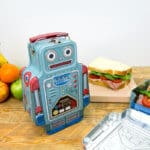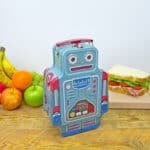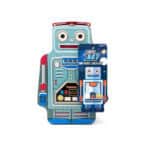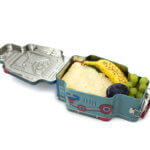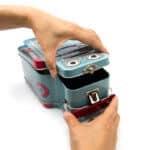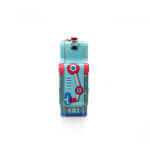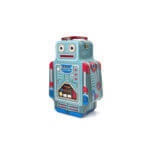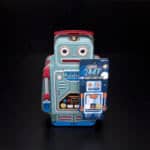 Retro Style Robot Packed Lunch Box
A cool and retro back to school gift or even a "good luck in your new job" gift!
£14.99
In stock
Description
Introduce the ?old school? to the new school with the Robot Packed Lunch! The back to school gift will make sure theyre top of the class and drawing some seriously impressed looks at lunchtime. Pack sandwiches, crisps, fruit and other snacks into this hi-tech looking lunchbox, and let the robot attend to your lunchtime needs.
This retro metal tin is the lunchbox of the future, so set them lightyears ahead of the pack when you give this amazing cool kids gift! Light and easy to hold by its handle, the robot can carry all of your lunchtime essentials and won't get lost amongst the other kids? lunches. Take him to the park, to the playground or out on a day trip, the Robot Packed Lunch is your perfect companion for when lunchtime comes around. The robust box is resistant to rust, so you can rely on your robot to store your sandwiches for years to come.
Not just limited to being a child?s present, the Robot Packed Lunch can work just as well as a quirky gift idea for a colleague or your husband, sure to set them apart in the office canteen. A cool gift for boys, add some excitement back into lunchtime with this futuristic lunchbox.
Metal Tin – Resistant to rust