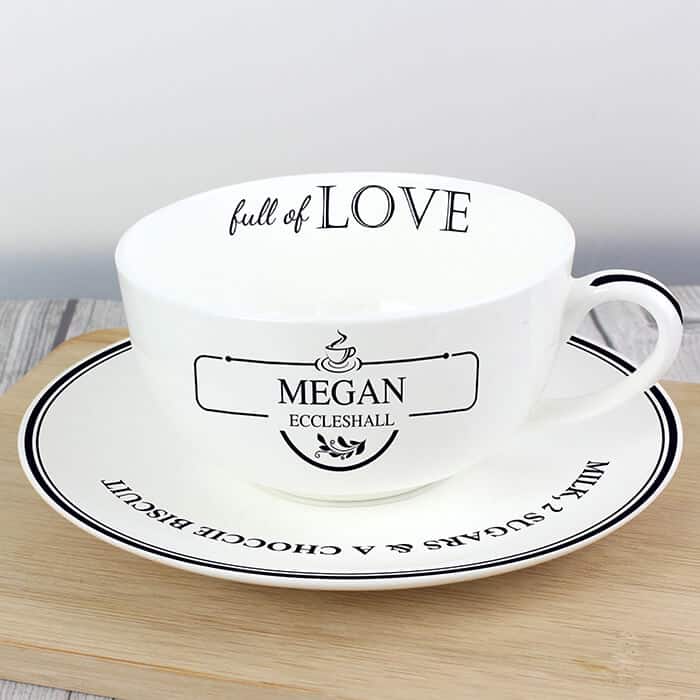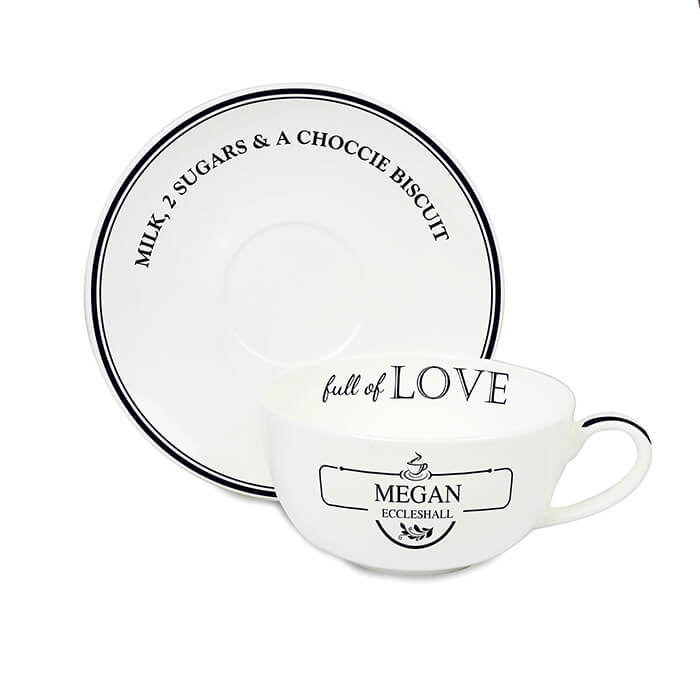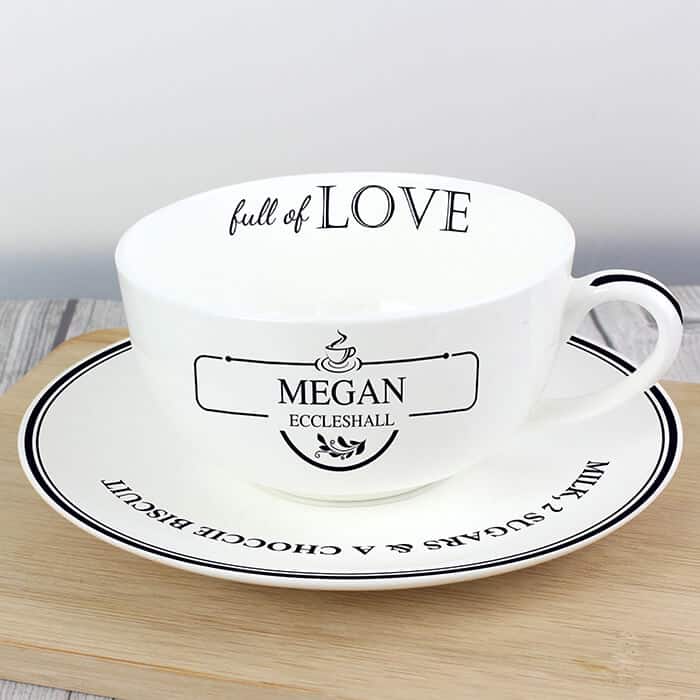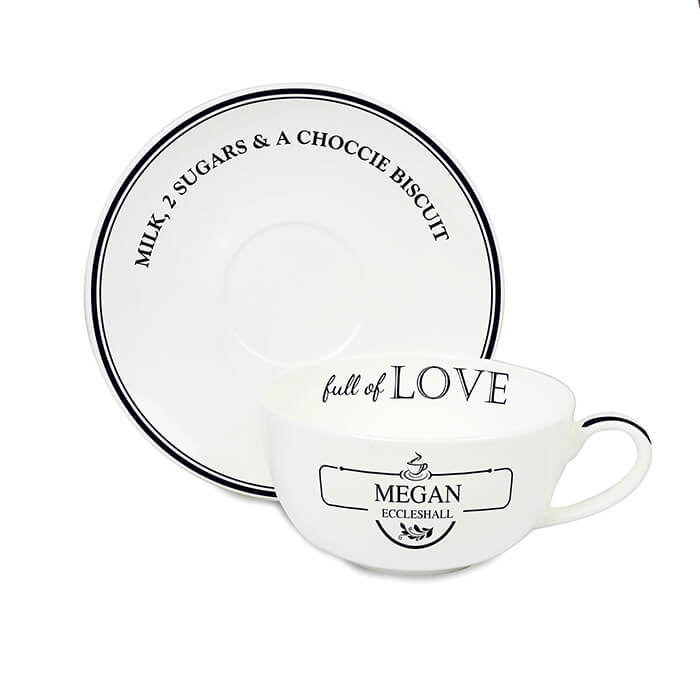 Personalised Full of Love Teacup & Saucer
Personalise this Full of Love Cup & Saucer with a name up to 15 characters on the front, a town name up to 20 characters (please include 'of'), a message on the reverse of the cup up to 25 characters and a message on the plate up to 40 characters.
'Full of Love' on the reverse is fixed text.
Please include 's if required on the name.
Personalisation will appear in capitalised text.
Cup measures – 6cm x 11cm x 6cm
Saucer measures – 1.5cm x 17cm x 17cm
£14.99
Description
In Britain, everyone's pretty tea crazy, but some people take it to the next level. So, if you're stuck for a gift idea for someone who lives their life thinking about the next tea break, look no further than the Personalised Full of Love Teacup & Saucer.
We all like to make our tea a certain way, so why not have our teacup and saucer a certain way too with this quirky gift idea. You can personalise the mug with your name and city on the front, and even add a short phrase or motto that circles around the saucer. Teatime is a special time, so make it that little bit more special with the Personalised Full of Love Teacup & Saucer. What's more, everybody in the office or house will know which cup is yours and when to keep their hands off!
This charming teacup and saucer is the perfect housewarming gift for your new neighbours or for that colleague that's never found far from the kettle. Whether you're after ideas for a secret Santa gift or a wedding present for your friend, the Personalised Full of Love Teacup & Saucer will be enjoyed by anyone and everyone.
Warning: please double check your personalisation as how it appears here will be how it appears on the product, including spacing and punctuation. Please do not include accents and special symbols as some of our processes will not allow this. This includes accents above and below the alphabetical or numerical text.