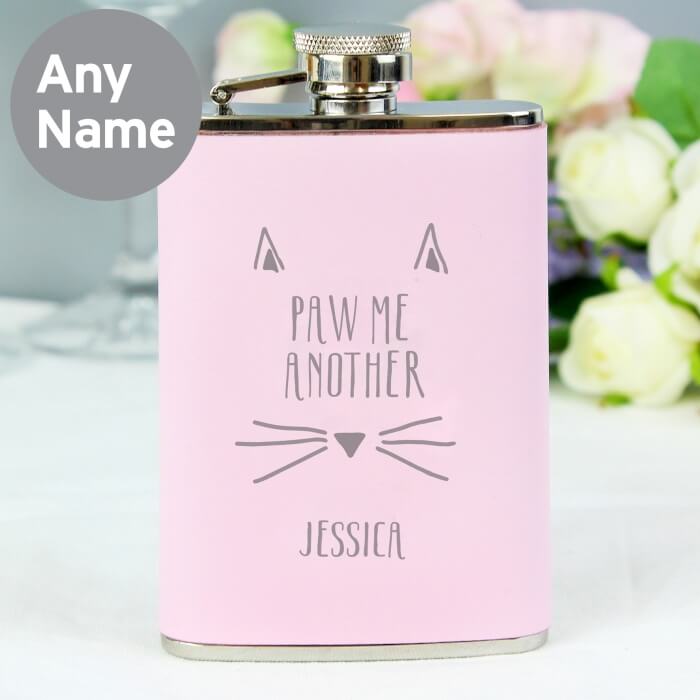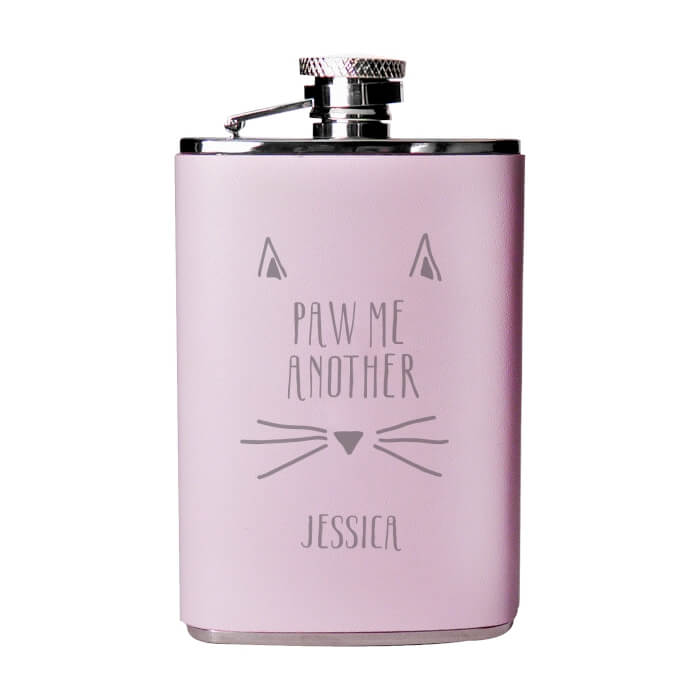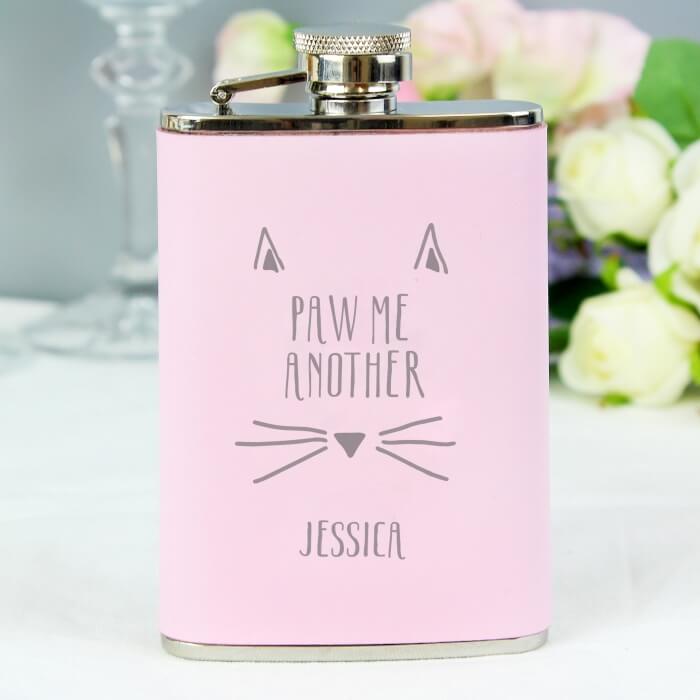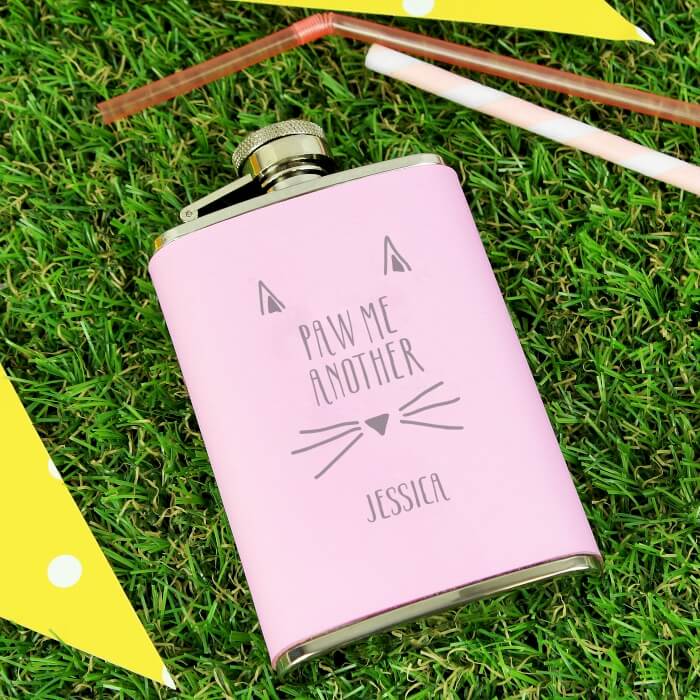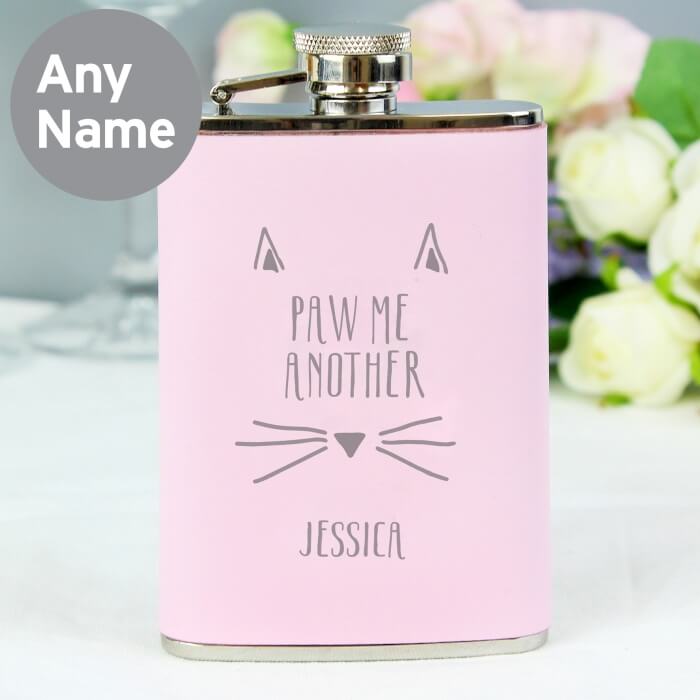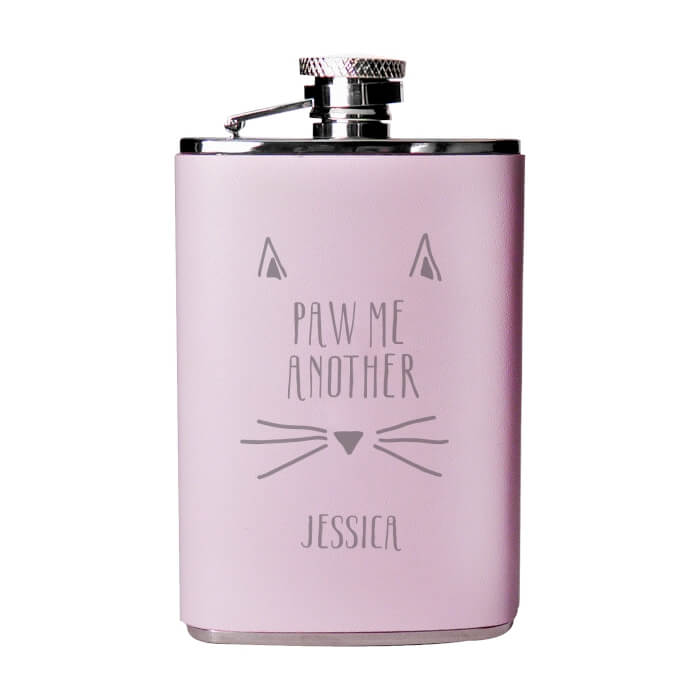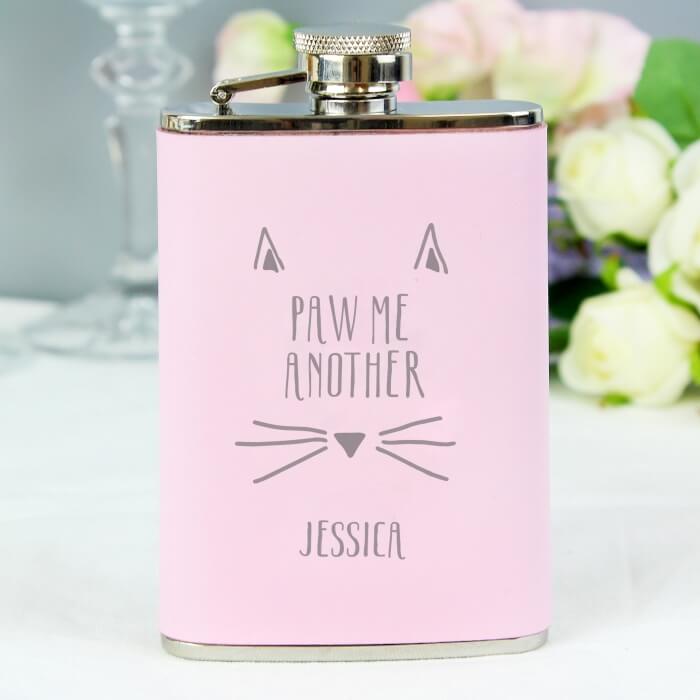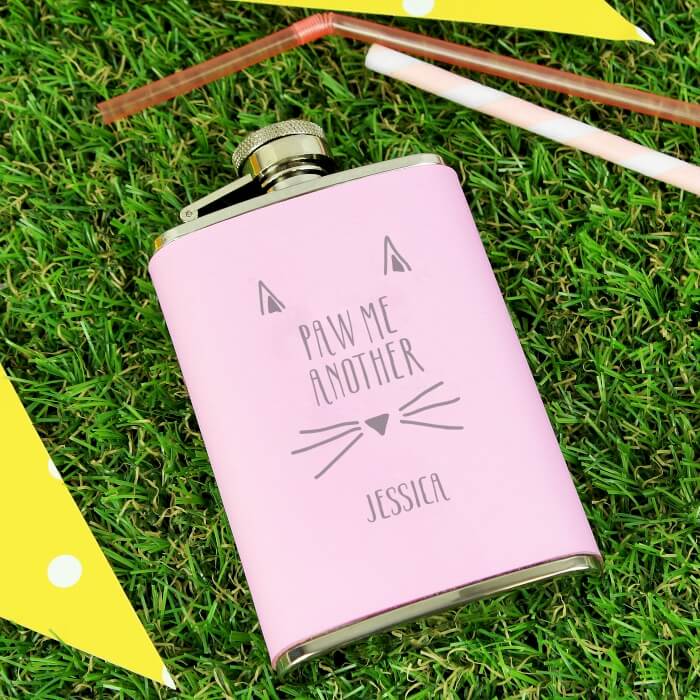 Personalised Pink Hip Flask – PAW ME ANOTHER
You can personalise this hip flask with a name up to 12 characters in length. All personalisation will automatically appear in UPPERCASE.
The text 'PAW ME ANOTHER' is fixed and cannot be amended.
£19.99
Description
This Personalised Pink Hip Flask is a guaranteed favourite with any woman, whether she's a fan of wine or a fan of cats. Take drinking to the next level of awesome with your very own cat-themed hipflask that lets everyone know you're always up for seconds.
Whether you're into whiskey or whiskers, this fun novelty gift for her looks the part on all accounts. You'll feel as suave as James Bond when you pull out your Personalised Pink Hip Flask for a sip. It's a great ice-breaker at social events and can even add a bit of a life to a party that needs it! The text on the front demands ?PAW ME ANOTHER? and even lets you stamp your own authority on it by adding your name.
Great for birthdays, a stocking filler at Christmas, or a secret Santa present at work, this personalised present is sure to be appreciated by anyone as much as a glass of wine at the end of the week! This could be a very cool gift idea for her if your eleventh wedding anniversary is around the corner, as traditionally gifts of steel are given to celebrate the occasion. She'll love it if it's an anniversary gift or a cheeky Valentine's present either way, but you might want to accompany it with something to pour into the flask!