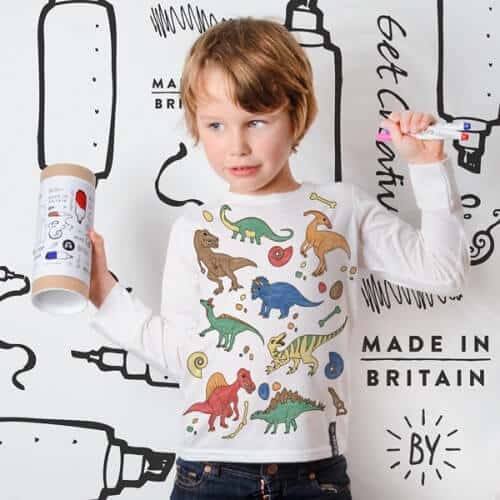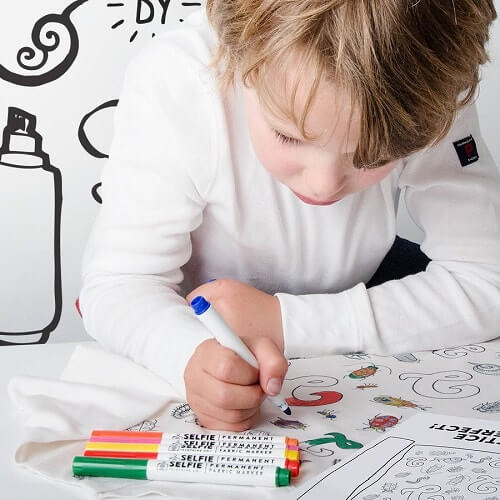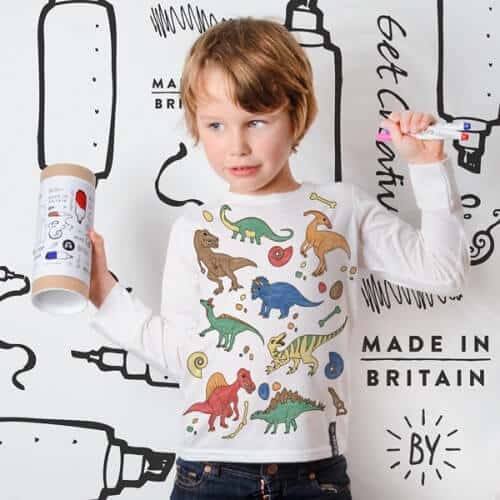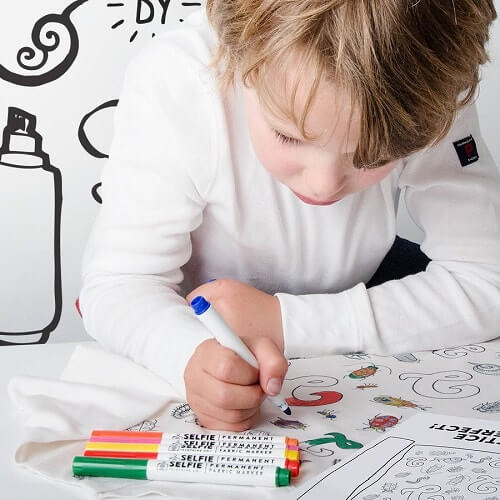 Children's Dinosaur Colouring In Top 4-6 years
Dinosaur Colouring In Top 4-6 years (one size)
With 6 fabric colouring in pens and a practise sheet
£14.99
In stock
Description
This dinosaur ?colouring in top for children is almost too cool for school, but let your child see for themselves as they get to colour in their very own?long sleeve t-shirt with all their favourite dinosaurs.
The Dinosaur top comes with 6 fabric colouring in pens and a handy practice sheet included too. This dinosaur colouring top isn?t just another awesome top for your son to show off in the playground. In fact, the stylish and comfortable long sleeve?t-shirt will make those around it look prehistoric in comparison! Designed and coloured in by the very person wearing the Dinosaur top, makes this a truly roarsome and unique gift idea for boys. The other reason the Dinosaur Colouring in top is a cools boys gift is that he?ll get to colour in his long sleeve t-shirt just the way he likes it. Whether it's coloured in with a T-Rex or a Stegosaurus, this snazzy t-shirt is the perfect answer if you're after a creative and fun boys gift idea, that's a little bit different from the norm.
The range of pen colours provided when you order the Children?s Dinosaur Colouring Top includes red, green, blue, yellow, pink and orange, helping your boy bring some life to these prehistoric creatures.
Suitable for ages 4-6, this t-shirt will be the talk of the nursery or primary school with an army of kids sure to be asking their parents for dinosaurs on their clothes at 3.30. There's no need to wait 65 million years, order today for this cool gift for boys, whether it's their birthday, Christmas or you're after the perfect present to feed their dinosaur obsession and cultivate their imagination. Let boys be boys.