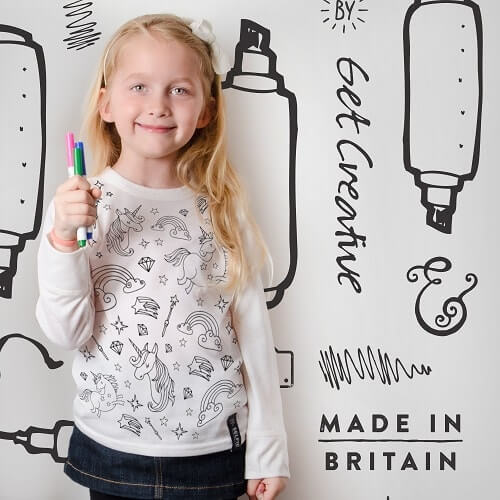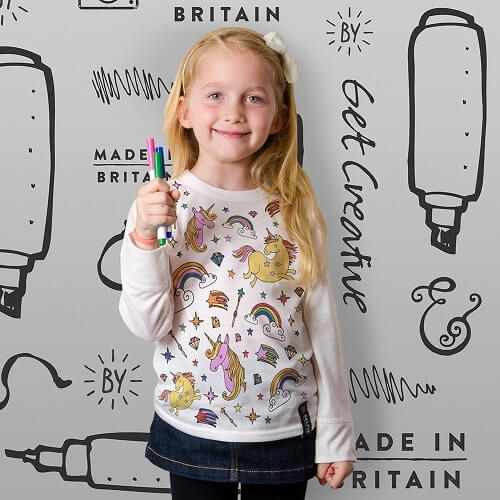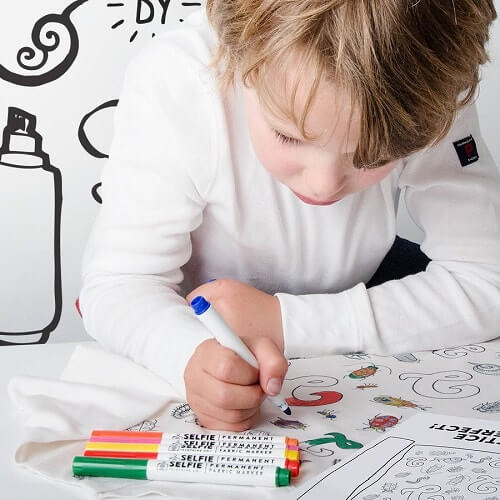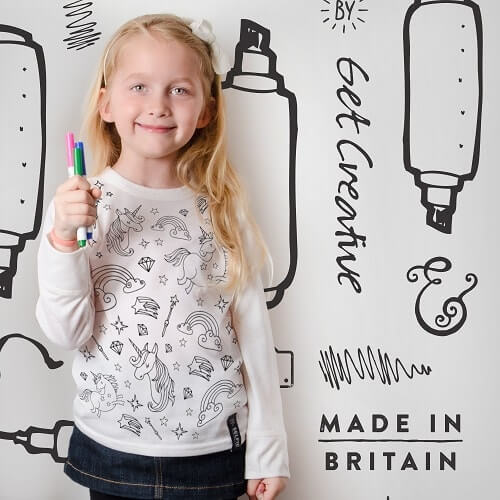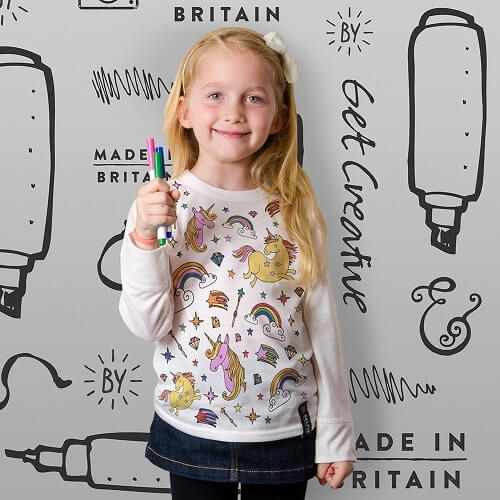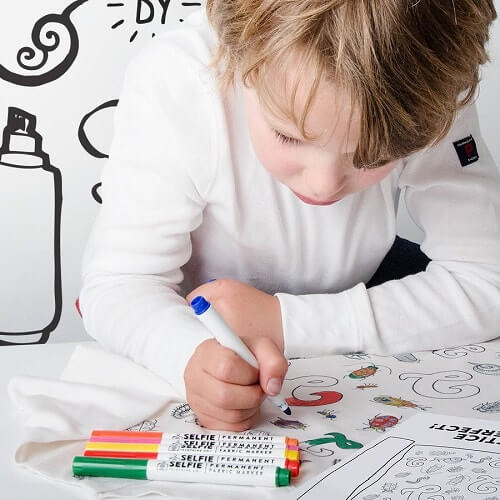 Children's Colouring In Unicorn Long Sleeve Top Age 4-6 Years
£14.99
In stock
Description
Children's?Colouring In Unicorn Long Sleeve Top Age 4-6 Years
If you're stuck for a girls gift idea, why not get her The Unicorn Colouring in Top? This cool long sleeve t-shirt doesn't just add some magic to her wardrobe, but lets her colour in her top the way she wants to, with all the individuality of a real life unicorn!
Rainbows, stars, wands and diamonds all surround a blessing of unicorns, creating a magical and unique ?t-shirt that will have all the girls in the playground wanting one just like it. With six fabric colouring pens, she can choose from green, blue, orange, red, pink and yellow to make the?long sleeve Unicorn Colouring In Top the garment of her dreams. Whether it's a subtle shading of the unicorns, or a vibrant colouring-in of the entire t-shirt, she'll be very proud wearing one of her very own creations.
Suitable for age 4 to 6 (one size) and with a handy plastic sheet for practicing, this cool gift for girls is the perfect stocking filler or birthday present for your little girl to help her embrace her individuality. Who knows, it could even turn out to be her first step towards a love for designing fashion! So let her creativity flow and her imagination run as wild as a unicorn when you give her this magical Long Sleeve Unicorn Colouring In Top.
Comes with 6 fabric pens and a practise sheet