How to accessorise at your office Christmas party
Peter Fernandez
It's that time of year again as Christmas rolls around. The workplace will soon become home to advent calendars, stockings, mile-long strings of tinsel and the company Christmas tree. Amongst all these decorations, your Christmas jumper-clad colleagues will no doubt be discussing the annual office Christmas party. Talks of food and presents will surely be a topic of discussion, while you can rely on everyone having put plenty of secret thought into planning their own outfit for the big night.
Suave suits, pretty dresses and ugly Christmas jumpers are guaranteed to be out in force that night, so you might want to start planning your ultimate outfit, and start thinking about how you can stand out from the crowd.
And that's where we come in, as thankfully, with our awesome range of Christmas accessories, you can make sure you've got the most festive get-up in your department!
Beard Christmas Lights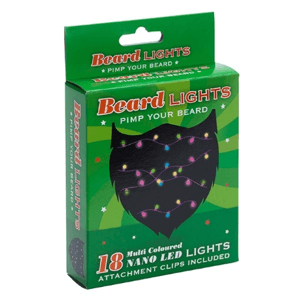 First up is a must-have accessory for any bearded gentlemen out there looking to add some excitement to their perfectly groomed facial hair. These Beard Christmas Lights will have your face looking like the most Christmassy tree in the North Pole.
With 18 different coloured LED lights, as well as some handy attachment clips, this facial accessory will make you the life of the party when you walk in the room. Colleagues and management alike will think you're just about the most fun guy out there when you wear these Beard Christmas Lights.
Christmas Fairy Lights Necklace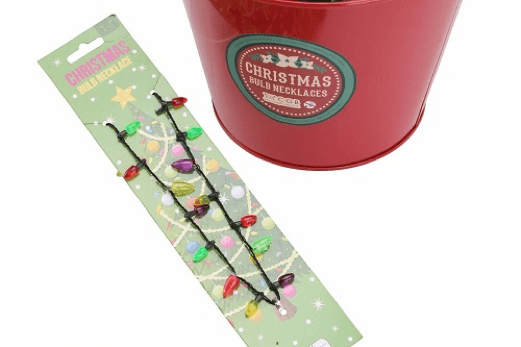 It's not fair for the guys to have all the fun, so we thought we'd let you ladies know about some of the most festive jewellery even limited money can buy. The Christmas Fairy Lights Necklace lets you dress yourself up with all the cheer of a freshly decorated tree.
This versatile accessory is a great choice for anyone looking to live up their appearance for the big night itself. Don't worry about going too far though, this novelty gift features 26 lightbulbs, however is designed so that only 8 will glow, much like everybody's very own Christmas tree!
The Christmas Fairy Lights Necklace goes with any outfit and suits any Christmas gathering so light up your office party this December with this novelty accessory.
Clip On Beard Baubles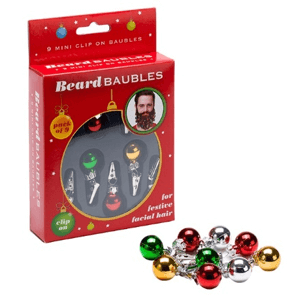 Another festive essential for any hipsters (or hipster wannabes) out there, these Clip On Beard Baubles go one step further in accessorising your facial hair this time of year.
Deck the halls and deck your face out like an ornamental John Lewis display this Christmas with these fun and stylish beard baubles. Each set comes with 9 baubles and gives you the tools to craft your own look. Just apply a few, or clip on the set, it depends on your beard? and how much you want to commit!
You'll definitely be remembered for the whole next year when you rock up to your office Christmas party with these Clip On Beard Baubles.
Festive Face Mats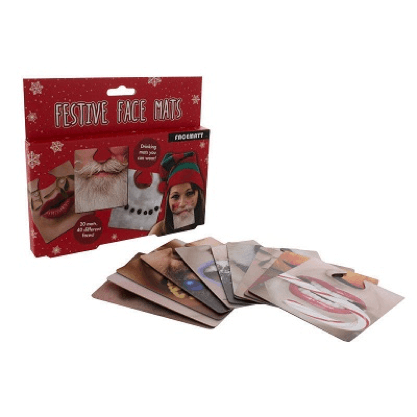 A brilliant Christmas outfit accessory, and an ideal fun game to play with your colleagues, these Festive Face Mats lets everyone get in on the fun of dressing up this Christmas.
Just clip these Festive Face Mats onto your nose, and show everyone your craziest look. There's over 40 designs to choose from, which means you can try them all on for size and look for your favourite, or commit to donning one for the whole night!
Whichever face you pull with these Festive Face Mats, it's guaranteed that everyone will want to have a go with this fun novelty game.
There you have it, our list of the top Christmas-themed accessories this year. You may be thinking your party outfit is already perfect, but it never hurts to go one step further and get even more festive.
So, dress up and celebrate the holiday in style this Christmas with our range of fabulously festive accessories.